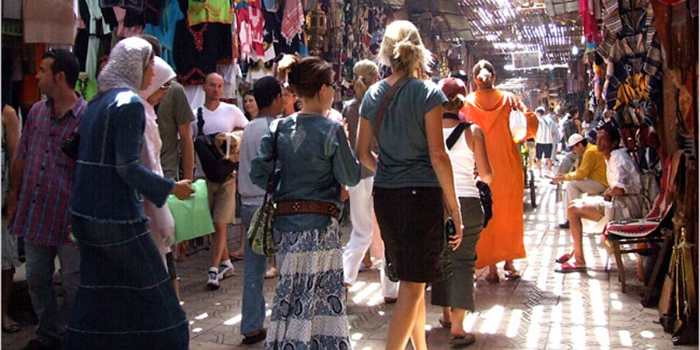 Is it safe to travel to Morocco?
5th safest country among tourist destinations
Morocco is considered to be the 5th safest country among the tourist destinations studied by a British magazine. The Kingdom of Morocco arrives tied with Japan and Canada according to a classification established by the British magazine "Which ? Travel", with a score of 6.1. Given this ranking, Morocco does better than popular destinations such as Greece, France or Italy.  And for your information, it should be noted that this reference ranking is based on the crime rate of the destinations studied, the risk of natural disasters, health threats and the risk of terrorist attacks.
Morocco ranked in the top 50, ahead of France and the USA
Morocco has become one of the safest countries in the world. There have been many studies about this, like a study by the British magazine "Which? Travel" which ranked the 20 safest tourist destinations on the planet. The details of this ranking. And in the latest World Economic Forum report on tourism competitiveness, Morocco ranked 28th out of 140 countries in terms of "safety and security", well ahead of France (51st) and the United States (55th).
In this other ranking on tourism competitiveness of the World Economic Forum (issued by the World Bank) states that Morocco is the 66th most important tourist destination in the world, out of a total of 140 countries, and that Morocco shines especially on the register of safety and security, according to this index, which is a true reference in this field in the world.
The Kingdom of Morocco, first in the Maghreb, thus arrives at the 28th position at the international level, far ahead of countries like:
France (second most important world destination) pointing to the 51st position on the security aspect.
Germany, third in this overall ranking, also has to make do with 41st place in terms of security.
The same goes for Great Britain, 45th in the security ranking, although this country is in 6th place in the overall ranking.
Is Morocco one of the safest countries in Africa?
Although it is a truly safe country for travelers (one of the safest in Africa!) Morocco, like all countries, has a low level of crime. It is more prevalent in the poor and outlying areas and has very little to do with tourists.
Theft, which is severely punished by the Moroccan justice system, is relatively rare and has tended to decrease considerably in recent years. However, the usual precautionary rules must be taken so as not to tempt possible pickpockets and other thieves.
Terrorist risk in Morocco?
Regarding the terrorist risk of which Morocco has been a victim twice, it should be remembered that no country in the world can be considered safe from such a threat.
How to stay safe in Morocco?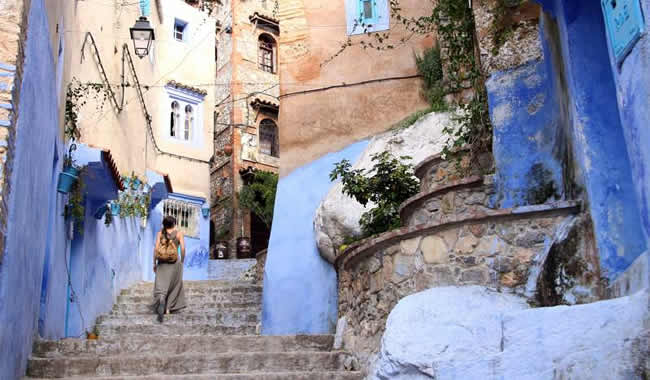 4 things to know before traveling to Morocco
Do not expose any objects of value visibly:
Keep a close eye on your personal belongings, do not put a wallet in the back pocket of your pants, avoid walking (especially at night) in isolated areas.
Keep photocopies of your identity papers:
For example, a list of useful telephone numbers in case you lose your credit card.
Ignore the insistence of false guides:
As for the insistence of certain pseudo-guides, be aware that they often only try to take you to certain retailers in order to earn a commission on your purchases. One sure-fire way to deal with them is to tell them that you won't buy anything and to pay them the minimum amount of attention (while remaining courteous). But don't get paranoid, some people may genuinely want to help you and real encounters can come out of these exchanges.
For more security and peace of mind:
Carry bags of photographic equipment slung over your shoulder in front of you (not on your shoulder). For your money and papers, prefer clothes with inside pockets. Better: the extra-flat pocket that you slip between your pants and underwear. For those who love fanny packs, wear it in front of you when you're in the souks. Never keep all your money in one place.
You should also be aware that most large cities have a tourist police force.
Advice for Morocco: respect local customs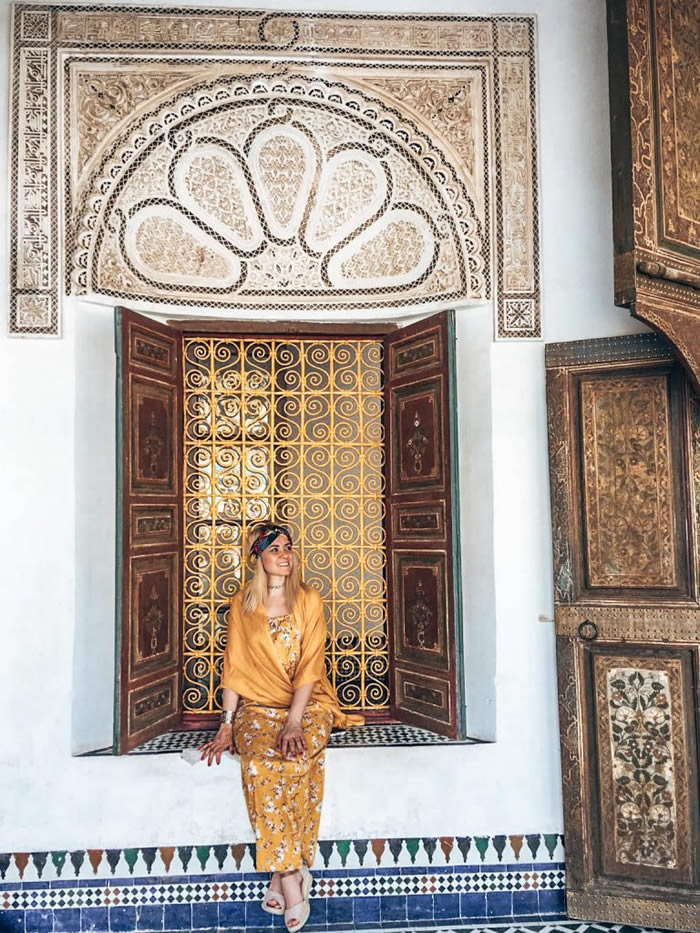 The Kingdom of Morocco is a Muslim country and whether you go to Tetouan, Chefchaouen or the Sahara desert, whether you are a man or a woman, remember to respect the customs.
Make sure you have sober and covering clothes. Even if the cities of Fez, Agadir and Marrakech are used to tourists and accept western fashion, it is better to try to blend in so as not to attract attention.
For women, consider long dresses or skirts, loose blouses, and harem pants. Avoid revealing your shoulders and knees. Provide a scarf to cover your head at the entrance of the mosques. It is very useful to protect yourself from the sun and sand when you are on a trip to the Moroccan desert.
For men, bring shorts below the knee and loose shirts covering your shoulders.
Is Morocco safe for a single woman?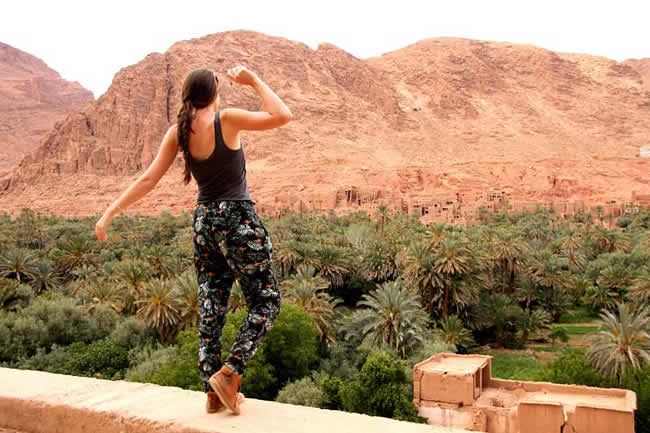 While Morocco is generally a safe country, it can sometimes be stressful for single female tourists. Some Moroccans have, indeed, from the supposed freedom of Western morals an idea that is most often erroneous: any European or American woman walking alone becomes a possible "prey", hence the regular arrests on her passage. These attempts at approach, above all verbal, can be repetitive and burdensome, but they are rarely aggressive.
Indeed, a woman who exposes too much her legs or shoulders easily risks attracting the attention of men and implies that she does not respect local customs or that she is perceived as "available" by showing them these parts of her body. So think about long skirts and "harem pants" style dresses or trousers, as well as looser shirts that cover the shoulders. Check out also these informations on what to wear in Morocco.
In short, for your peace of mind and safety, wear loose-fitting clothes that cover your shoulders and knees (avoid see-through clothes!). Note that if Moroccan women walk in the streets in the evening, they do so in groups and very rarely alone. Follow their example. Take an example from them when it starts to get late, ask them your way (rather than a man) if you are lost. As a general rule, avoid deserted or little frequented places (especially in the evening in the medinas, when the shops in the souks are closed).
Finally, do not hesitate to tell your male interlocutors that you are going to join a group, or that your husband is waiting for you at the end of the street. Simple and effective!
That's it, the small hazards of traveling alone. But a big advantage: you'll have the chance to enter the world of women, especially in the hammams.
Learn a few words of Arabic before going to Morocco.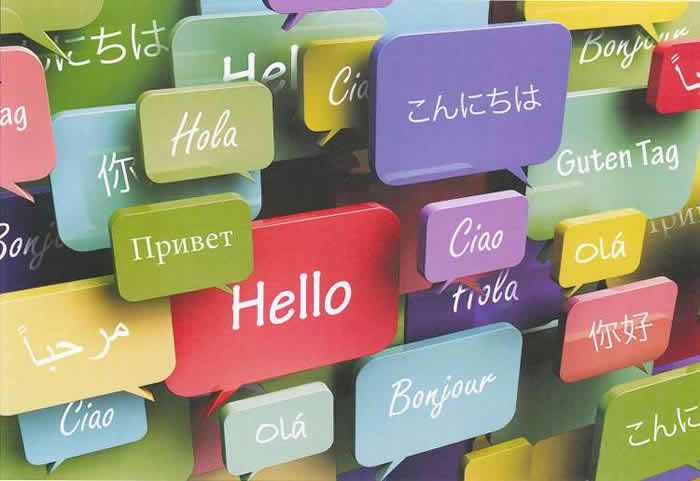 French may be the second language, but Arabic remains the first language! So of course, you will find many Moroccans who speak French, but still little English, especially in the cities. But learning common vocabulary words in Arabic is a lesser effort that will be really appreciated by the locals.
It may also help you avoid getting ripped off in the souks of Marrakech and elsewhere. At the very least, learn how to say hello: Salaam Aleikoum. It is customary to answer Aleikoum Salam, the expression meaning "peace be upon you". You can also find "Sbah Kheir" to say hello in the morning (for your information, the "kh" is to be pronounced with a clears throat like the Spanish jota).
Here are some basic Arabic words that you can say in Morocco:
Hello – Salam
Goodbye – Bslama
How are you? Labess?
Please – Afak
Thank you – Chokran
Yes – Iyyeh
No – Lla.
Let's go – Yallah.
How much is it? – Bshall?
There's no problem – Ma kain Moushkil
Don't hesitate to learn to count too, even if you can point on your fingers.
Learn how to haggle while traveling in Morocco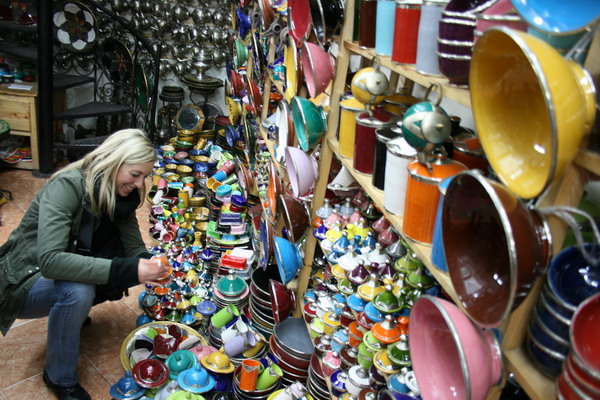 Visiting Morocco also means learning haggling and negotiation in the souk and elsewhere. Moroccans are reputed to be very welcoming, sometimes too friendly in the souk's alleyways. Don't be naive. Their warm gestures and sympathy are there for one purpose only: to make you buy argan oil, a pair of babouche or a tajine dish.
Before buying, remember to ask if the price is expressed in euros or dollars or dirham. The difference is big! Do not hesitate to negotiate in Morocco and divide the price by three or four, always with a smile and in a good mood. If you show that you are not fooled, the seller in the medina will respect you more.
Yes, a trip to the souk is a real adventure and you have to have time.
If you take a "small" taxi, the price must also be defined before getting in. A small taxi only circulates in the city and you have to check the meter and generally, be aware that the cost will not exceed 50 Moroccan dirhams for a ride in the city. Large taxis are recognizable by their size and color. They can go out of the cities and it is necessary to count approximately 100 dirhams if you go to the palm grove of Marrakech for example.
However, do not hesitate to take the official taxis: they have meters. This way, you won't have any surprises on the price to pay at the end and you can "complain" by noting the number of the taxi if your driver is not honest.
Info Morocco: some hygiene measures
While catching Turista (traveler's diarrhea) in the cities of Morocco is rare, it is not impossible, especially if you go to southern Morocco.
Here are some hygiene measures to be respected to take no risk:
Do not drink tap water but abuse mint tea. The water is boiled, killing bacteria. Plastic bottles can be bought almost everywhere but if you leave the big cities for a trek in the desert, it may be worth buying Micropur tablets to purify the water,
Avoid minced meat and prefer well-cooked meat. Moroccan cuisine is often made with very well cooked meat in simmered dishes so there is little risk,
Avoid eating raw fruits and vegetables with the skin on,
Refuse ice cubes and fresh fruit juices that can be cut with water,
Wash your hands regularly. To follow Moroccan customs, you should know the Do's and Don'ts when traveling in Morocco. Eat with your right hand so wash your hands first. An antibacterial gel is a useful purchase before departure,
Do not touch stray animals that may carry diseases.
Avoid driving in Morocco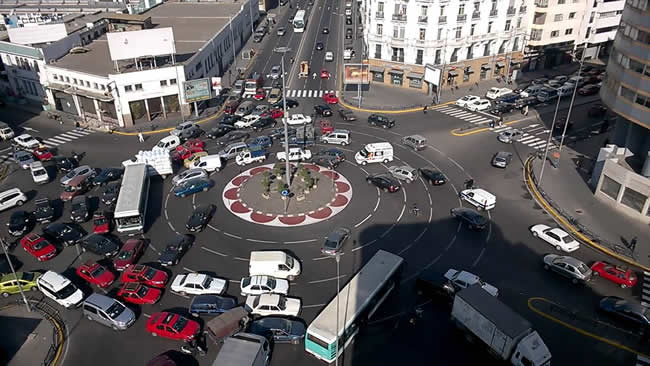 Prefer a camel ride in Morocco, because the driving is quite folkloric and you will already experience enough thrills by being a passenger or trying to cross the street. You can see carts, bicycles, tractors, donkeys or even goats trying to sneak in and out of the rough traffic.
During the day it makes you smile, but at night it becomes dangerous.
Morocco Tip: no photo without prior agreement
They are certain Do's and Don'ts in Morocco. One of them is, for instance, that you must ask before taking a photo of someone without their consent. Because this can earn you a few admonitions, especially in the countryside. Remember to ask permission to avoid conflicts with the locals.
Avoid certain topics of conversation
Our Western vision is not the same as the one in this country. However, we do not hold the truth and pointing the finger at elements of Moroccan culture that do not seem "normal" to us can be very badly viewed.
Avoid talking about certain things in Morocco like the king, religion, the place of women in society, etc.
Go to Morocco with an open mind and without judgment. Or keep your thoughts to yourself. This is the principle of the journey 😉
Conclusion
Overall, Morocco is a safe country, and that justifies the number of expatriates and tourists who come there. Compared to similar countries, Morocco stands out as a country offering great stability. and as mentioned above, in the latest report of the World Economic Forum on tourism competitiveness, Morocco is ranked 28th out of 140 countries in terms of "safety and security", well ahead of France (51st) and the United States (55th).
And like everywhere, Morocco has its risks but by using common sense and getting a minimum of information before leaving, there will be no cause for alarm. It's an extraordinary country and should really be on your list if you haven't already! If you are still not sure about the safety of Morocco, take a look here.