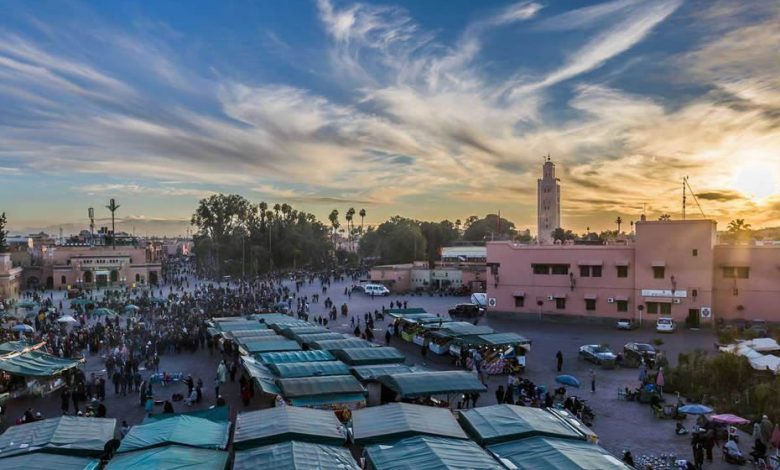 Many people wonder if traveling to Marrakech is safe. If it has terrorism or simply if it is dangerous. You can be reassured, Marrakech is the most touristic city in Morocco and undoubtedly one of the most beautiful in the country. It welcomes more than 10 million tourists per year. About 8% of Morocco's GDP. In Marrakech, you will see many police officers on the street, especially in the most tourist areas. In addition, there are many undercover police officers who, even if you don't see them, are there to ensure your safety.
Even if Marrakech is a very safe city, you must still admit that if this is your first visit to a similar country, you may be intimidated and feel some insecurity in the Medina, despite the high number of tourists.
If you are staying in the Medina, the night walk back to the riad may not please the vast majority of people. If the light on the main streets is very dim, other smaller streets are not lit at all and you may need to use your mobile phone's flashlight to see more clearly.
If we add to that the beggars on the street corners and a few children who follow you to the riad to ask you for money, we think it will not be pleasant for anyone.
This is undoubtedly the aspect that we like the least about Marrakech. If you prefer to avoid this kind of situation, you can choose a hotel located outside the Medina and go there by taxi from Jemaa el-Fna Square, although it must be admitted that losing the riad experience would be a real shame.
During the day, the atmosphere changes radically and you feel safer with daylight and the world on the streets. But still, you can't avoid and enjoy the beautiful nightlife of Marrakech in Jemaa el-Fna Square.
Areas to avoid
On the recommendation of the inhabitants, it is better to avoid the Jewish district, which would be a slightly more conflictual area, south of Jemaa el-Fna Square.
In conclusion
In other words, nothing will happen to you in Marrakech, many people will ask you for money in the street and there will probably be pickpockets in the square, but no one will threaten you because the police and the laws are feared. And to be honest, they are literally everywhere some not even in a police uniform for camouflage.
Compared to other Moroccan cities such as Casablanca or Fez, Marrakech is one of the safest cities, especially because there's a lot of tourist traffic.
And if you are still not sure about the safety of Marrakech or of Morocco, in general, take a look here.