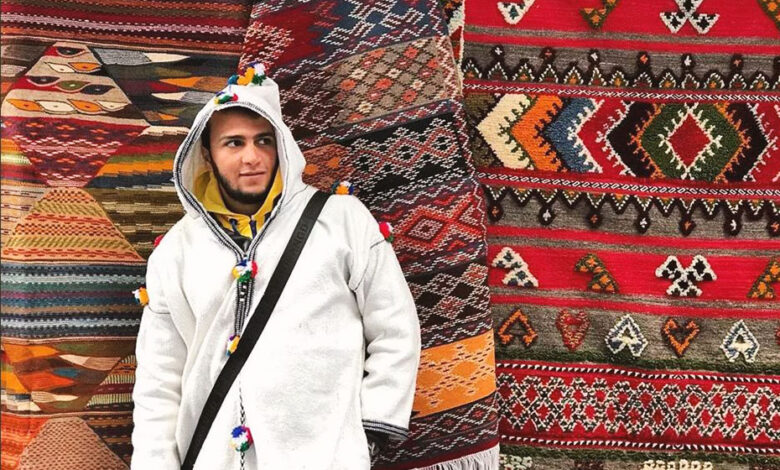 Morocco. What a wonderful place to travel to, and to dive into a world of spices, kindness, and different sceneries. Morocco is definitely one of the go-to places when it comes to traveling, but a big question comes to mind when we plan to travel to Morocco: should we hire a guide? If yes, how much does a professional guide charge per day in Morocco? In this article, we are going to do our best to help you, guide you, and answer does two questions for you.
Two options:
There are two main options available to you before coming to Morocco. The first, you consider using the services of a guide, the second, you do not. We will therefore explain the pros and cons of these two options to help you make your choice:
If you think of hiring a guide in Morocco:
Pros: Using the service of a tour guide can be very helpful if you want to visit a new territory. Especially if you don't have the sense of orientation. A guide knows about the history of the country so he will share his knowledge with you and will take you to the most touristic places. This makes it a great option for a lot of people, including those who have very little time. A guide will lead you quickly to the must-see places and can therefore give you a special experience. In addition, he can even help you practice and teach you some Arabic and Berber words.
Cons: As in many countries, some guides could try to take advantage of you by asking you a very high price, so try to be careful when choosing a guide.
Things to consider when it comes to pricing: The price can differ, of course, depending on the guide and the city you are in, but the average pricing should be between 100 MAD and 600 MAD for one person (meaning: $15 to $70 in US dollars ).  A  full day could cost up to 600 MAD for (6 to 8 hours) or 300 MAD for 3 to 4 hours. As it could also cost 400 MAD for a full day and 250 MAD for a half day. So as said before, it depends… One thing you should know though, Morocco is known for its "negotiation", especially in souks. Bargaining is like a "local sport" that is part of the customs. You will have to show strategy, humor, persuasion, and a lot of bluffing. Don't worry, it's normal. All Moroccans do that as well. It's part of the culture. Therefore, if a guide tells you a certain price, try to negotiate!
Read also: 7 tips for negotiating as a PRO in the souk of Marrakech and Morocco in general
Don't forget tipping: Giving a tip, is a very common thing to do in Morocco. If you give someone a tip, it will make that person happy and even friendlier with you. So if you did use the service of a tour guide in Morocco and even think of using him again for you or somebody else. Being friendly to that guide and giving him a tip would be a good thing to do.
If you decide to not hire a guide:
You could rent a car and visit morocco more freely. There is the internet now, so you can inform yourself about the history of the country and even look up at the most touristic places there are in Morocco yourself. You can drive to every city which gives a unique sense and vibe to the trip. And, of course, Morocco is a very very friendly country, so if you don't know exactly where a place is, or even have questions, you can ask practically anyone and most of the time they will be very happy to help. It is sometimes better than a guide and, most importantly, it is free. Also, by not hiring a guide in Morocco, you will save money to buy a lot of Moroccan souvenirs instead: like traditional clothes, handmade carpets, lamps, there is no lack of choice in Morocco, you will be delighted!
Other option:
To have a Moroccan friend, an acquaintance. This is perhaps "the" best option if you know already a trustworthy Moroccan. He or she will be a great help by doing almost the same job as a guide, but without wanting to get paid of course, since you two know each other. You both will have to pay your half as you would do if you just traveled as friends.
This is a great opportunity if you have a friend or relative in Morocco who would be happy to show you around. Most Moroccans will be happy to help and tell you more about their country.
In conclusion:
So what will a professional guide charge per day in Morocco? It depends, but the price varies between 100 to 600 MAD depending on the guide, and city (which is about $15 to $70 in US dollars). The choice of hiring a tour guide is yours and is optional, it has some pours and cons, but the best option could be to have a Moroccan friend to show you around. But If you would like to see lots of different Moroccan cities and to know more about their history, a guide can be then a very good option too. If you prefer to be more free, simply rent a car, and do a Moroccan tour yourself by looking up the most famous Moroccan sites on the internet. If you feel lost, ask Moroccans for directions and they will be happy to help you.