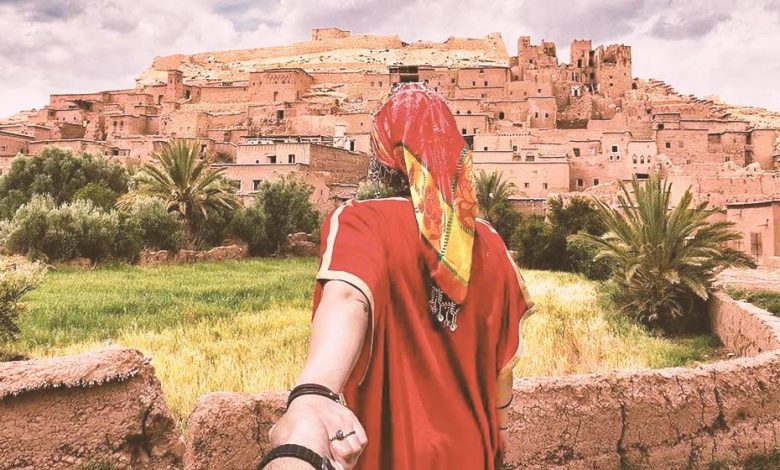 The ancient Medinas, the mountains, an unsuspected wildlife, the Saharan dunes, the scent of spices… All of this constitutes a beautiful, welcoming, warm and attractive country. Morocco.
This North African country receives thousands of visitors from all over the world for many reasons, which we will try to mention in this article.
Morocco is at the center of the world
The geographical position of Morocco is ideal. All flights lead to Marrakech. Only a few hours from Europe, Morocco remains a close destination. It is also a destination for a wonderful weekend, at any time of the year. Climb the Atlas Mountains on a Saturday, spend a night under the stars of the Sahara and visit the souks on Sundays. It will be like a dream getaway.
Morocco is not expensive
Like said in the title, Morocco is not expensive. Indeed, it can be a destination for small budgets, especially in the winter months. You can book a hotel for less than (20 Euros / 22 US Dollars) per night. Or spend nights in a traditional Riad with sublime decorations and a pleasant setting in the center of the medina at less than (50 Euros / 55 US Dollars) all-inclusive.
Food prices vary from city to city, but it is really cheap. A meal for example, in a respected restaurant, will cost you less than 4 Euros and 5 US Dollars. It needs to be said that Morocco is considered to be one of the cheapest.
Morocco is a geographically diverse country
Dive into the Atlas Mountains for a real taste of Berber culture. You will have the opportunity to discover extraordinary landscapes and smiling people through small villages.
Morocco is one of the favorite places for hikers, thousands of people come to the country every year to spend their days hiking, and spend nights under the stars, eating meals cooked at home in comfortable cottages.
Morocco is a coastal country
Morocco is also the sea, with impressive coastal cities. Essaouira is located just in the west of Marrakech and is close enough for a day trip.
Enjoy local seafood while strolling through the old Portuguese port, and stop by the medina. If you want a sunbath and a pleasant beach, Agadir is a good address in the southwest.
Moroccan cuisine is one of the best in the world
Moroccan cuisine is known throughout the world. Tasteful and colorful. Moroccan cuisine is ranked 2nd best cuisine in the world!
Tajines and couscous, two famous tasty dishes, but there is also much more to discover. Head to Jemaa el-Fna Square in Marrakech, a large square that fills up with food stands at night, to taste all the delicious things in Moroccan cuisine.
Lamb is by far the most popular meat in the country, it is the basis for a variety of Moroccan meals. Vegetables and spices form a truly enriching cuisine. Also try the Harira (the famous Ramadan soup) or Bissara (a white bean soup).