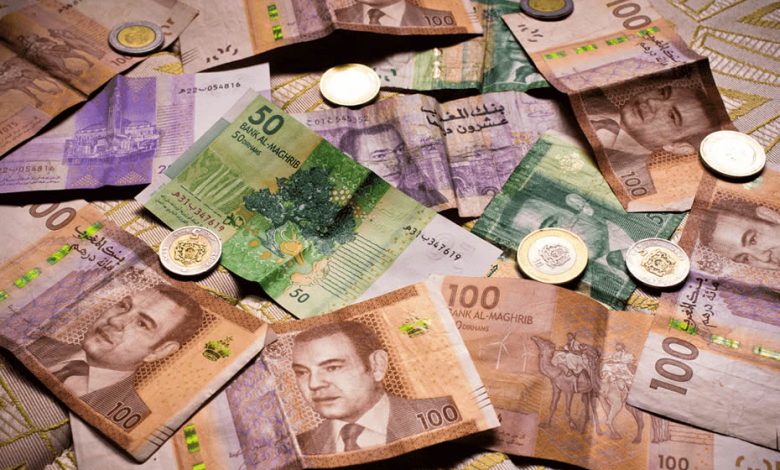 Money, banks, exchange rate
Currency
The Moroccan currency is the dirham (Dh).
In mid-2018 until 2019, €1 was worth around 11 dirhams, this rate being quite stable for years.
This currency is not convertible and you are supposed to leave Morocco without a dirham in your pocket (you can change them at the airport if you have kept the exchange ticket or the card withdrawal ticket).
In some hotels, and when shopping in the major tourist medinas, it is often possible to pay in euros. In this case, beware of the exchange rate used, which is rarely favorable to you.
Exchange currency
In major cities, there are exchange offices everywhere, whether or not they are attached to a bank. Banks also do the exchange, but their schedules are more limited (they are open from Monday to Friday from 8:15 to 15:30-16:00 (9:15 to 14:00 or 14:30 during Ramadan), with sometimes a break during the Friday prayer. Each organization may apply its own rate. But it varies only slightly from one place to another. In addition, no exchange fees.
In short, it is easy to change your currency in Morocco, and the transaction is more advantageous than withdrawing cash or paying by card, which involves fees.
In general, avoid changing your currency at the airport, the rate is often much less advantageous than in the city. If you have no choice, just take enough to reach the centre, and in any case refuse the withdrawal cards sometimes offered.
– Please note that banknotes must be in good condition for exchange, otherwise they may be refused. Check them carefully at the counter when they are given to you.
Payment cards
There are many ATMs in the country, and cards are accepted by most hotels (mainly high standard), as well as in some restaurants, shops and petrol stations. The most widely accepted card is the Visa card.
It should be noted that the fees of Moroccan banks are around 3-3.5% for shopkeepers, hospitality companies and restaurant owners who pass them on (or not) the invoice. They must not exceed this percentage. This is systematic for a withdrawal from the distributor, whose commission amounts to about 2%, supplemented by a fixed part of 3.50 to 6 €. It is, therefore, better to avoid withdrawing small amounts.
In addition, it is preferable to withdraw money from an ATM next to a bank branch during its business hours.
Budget in Morocco
Life in Morocco remains cheaper than many European cities such as France for instance, even if it has increased significantly in recent years. If you travel without exaggerating on the monetary side, you can get by with 800-900 dirhams (about €80 / $89) per day for 2 people: 300 to 400 dirhams (about €28 to €37 / about $30 to $40) for the room and breakfast, 4 meals at 90 dirhams (about €8 / $9) or 360 dirhams (about €34 / $37), the rest being spent for drinks, transport, and visiting monuments. But this involves fairly simple accommodation and restaurants and the use of public transport.
By providing for the double, you can stay in more comfortable hotels or charming riads, sit at good tables and rent a car for part of your stay.
Hotels
We indicate the prices for 2 people in a double room. In Marrakech, Fez, and Essaouira, these ranges can easily be increased by 20 to 30%. The riads of Marrakech have been classified differently.
– Cheap: up to 250 dirhams (about €23 / $26).
– Average prices: from 250 to 500 dirhams (€23 to €45 / $26 to $52).
– Chic: from 500 to 1,000 dirhams (€47 to €94 / $52 to $104).
Restaurants
Prices are for a full meal for one person without the drink.
– Very cheap: less than 50 to 80 dirhams (about €6 / $7).
– Cheap: from 50 to 80 dirhams (about €5 to €7 / $5 to $8).
– Average prices: from 80 to 150 dirhams (about €7 to €14 / $8 to $16).
– Chic: from 150 to 250 dirhams (about €14 to €23 / $16 to $26).
Baksheesh
The meaning of the word baksheesh comes from the fact that it was a welcome gift, a sign of hospitality and friendship.
Today, the word "baksheesh" is used wrongly and in different ways, and its definition is twofold. It is a tip, a reward for a service rendered, and for the European understanding, a kind of a bribe. This confusion confuses the tourist, who is often asked "baksheesh, baksheesh" for a yes and especially for a no. The word itself is perceived as pejorative.
Morocco's purchases and souvenirs
Morocco has a flourishing craft industry and an ancestral know-how.
Feel free to find out, compare and discuss with those who know the country. Buying anything at any price favors inflationary drifts. Take up the game of bargaining. In the end, the price paid will often be higher than the "Moroccan" price, but it will also reflect 2 different economic realities.