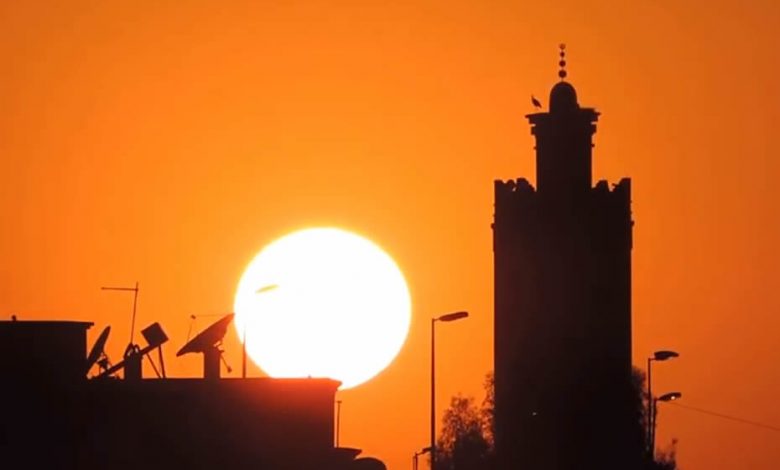 Is it a good or bad idea to travel to Morocco during Ramadan? This is a question that many travelers ask themselves including weather information of the Moroccan seasons and the best time to visit Morocco. The answers found in forums, discussion groups and others on the Internet are often very subjective, sometimes even can have many prejudices. So, is it recommended to travel to Morocco during Ramadan? Here we are going to talk about some myths and realities to help you form your own opinion.
Ramadan in brief
Ramadan is the 9th month of the Hijri calendar which is a lunar calendar. Ramadan never falls in the same month of the Gregorian calendar. In 2017, the month of Ramadan took place from May 26 to June 24. In 2018, it was from May 15 to June 14. In 2019,  it was from May 5 to June 3. It will continue to decline by about 10 to 15 days each subsequent year.
For Muslims, Ramadan is the most sacred month of the year, a month of spirituality and purification during which every Muslim who has reached puberty must fast (abstain from drinking, eating, smoking or having sex) every day from dawn to dusk. Ramadan for Muslims is an opportunity to separate themselves from bodily pleasures and material goods, to purify themselves and to return to the essential through strict and highly spiritual discipline.
This change in habits and pace during Ramadan can be destabilizing for travelers, but also extremely rewarding. Traveling to Morocco during Ramadan: Here are all the myths and realities…
Ramadan in Morocco: Myths and realities
"Everything is closed during Ramadan":

FALSE
Most shops in Morocco are open during the day, except for local cafés and restaurants that open just after the break of the fasting day.
"I risk starvation":

FALSE
Don't worry, even if most people fast, there is food everywhere: in souks, local markets, pastry shops, caterers, hotels, etc. Travelers are certainly not in danger of starving to death.
"I can't eat, drink or smoke in public":

TRUE & FALSE
Out of respect for fasters, it is recommended to avoid public exposure while eating, drinking and smoking. Discretion is required when you are in public.
"I'm not allowed to dress as I want":

TRUE & FALSE
During Ramadan, it is recommended to dress with simplicity and modesty. Mini skirts, large necklines, and other provocative outfits are to be avoided on the street. In fact, it is a rule to be applied in Morocco regardless of the time of year, Ramadan or not. You can check out all the information on what to wear in Morocco right here
"I can't go to the beach":

FALSE
Beaches and swimming pools are almost deserted during Ramadan, except when the time for fasting is approaching. The beaches are invaded towards the end of the day by joggers, surfers, football fans… Ladies, avoid the sunbathing session in a bikini at rush hour on the beaches and prefer the mornings instead. Keep a pareo close by.
The advantages of traveling to Morocco during Ramadan
A unique spiritual atmosphere
Traveling during Ramadan in Morocco or another Muslim country will allow you to experience unique cultural experiences, attend the call to prayer and collective prayers in the street, share an "iftar" also known as "fatoor" (it's the evening meal with which Muslims end their daily Ramadan fast at sunset), with a family, or participate in some unique rituals.
Hospitality, friendliness, and sharing
During the blessed month of Ramadan, the exchanges are particularly enriching. Generosity, solidarity, and sharing are part of everyday life. Everyone invites everyone, we taste everything, we share everything, the atmosphere, especially after the break of fasting, is festive!
The best of Moroccan culinary specialties
A visit to the souk is a must to immerse yourself in a unique atmosphere, a celebration for all the senses, but also to buy all the ingredients necessary for the big feasts. Indeed, Ramadan is the ideal opportunity to taste all kinds of culinary specialties that are often only eaten during this month. And if you didn't already know Morocco is considered to have the 2nd best cuisine in the world!
Festive nights until the early hours of the morning
After the break of the fast and the Tarawih prayer, cafés and restaurants offer activities for all ages (traditional orchestras, card or chess tournaments, children's playgrounds…) which gives the opportunity to enjoy a very special festive night atmosphere. In Marrakech, for example, the shops remain open until 2 am. The nightlife largely compensates for the quietness of the day.
A month of fraternity and charity
A lot of "charity Iftar" are organized everywhere for the homeless, in orphanages or retirement homes. Ramadan is an opportunity to give, to help the most disadvantaged, to volunteer with local associations, or simply to immerse yourself in this very tangible atmosphere of fraternity.
Ramadan = Cheaper travel
A considerable advantage to be taken into account during Ramadan is related to the travel budget. This period attracts far fewer tourists to Morocco. There is, therefore, more availability, hotels are cheaper and offer more promotional offers.
There are fewer people everywhere
Another advantage of a trip to Morocco during the month of Ramadan is that the most popular tourist sites are exceptionally less frequented, which makes visits more pleasant. There are also fewer people on beaches, in national parks, on hiking trails, etc.
The disadvantages of traveling to Morocco during Ramadan
Change of schedule
During Ramadan in Morocco, working hours change, which has a strong impact on public transport schedules, excursion schedules, etc. Find out about the new schedules and stay flexible in your planning. There is no need to plan anything around the break of fast.
Slower pace
During Ramadan in Morocco, it seems that the whole country is in slow motion. Working hours and the lack of energy of people are the main factors that cause the slowing down of the pace of Moroccan cities. So a word of advice: Be patient and flexible!
Irritability?
During fasting days, some people, since they do not consume food, water, caffeine, and nicotine, can be more nervous or even aggressive, especially as the sunsets approaches.
Some tips to follow when traveling to Morocco during Ramadan
The basic rule for safe travel to any country in the world is to be aware of local customs and traditions and to be respectful of local culture. Here are some basic rules to apply when traveling to Morocco during Ramadan:
Avoid eating or smoking in public on the street out of respect for those who fast.
For women: Avoid dressing in a provocative way (too short, too low-cut, too naked, too tight). If the weather is hot. Bring loose, light clothing and a shawl to put on your shoulders. Here is some additional information you may want to know on what to wear in Morocco.
Remain flexible in your travel schedules to avoid frustration.
If you have a guide, take into consideration that he/she is fasting (physical activities, stopping to pray or break the fast, etc.).