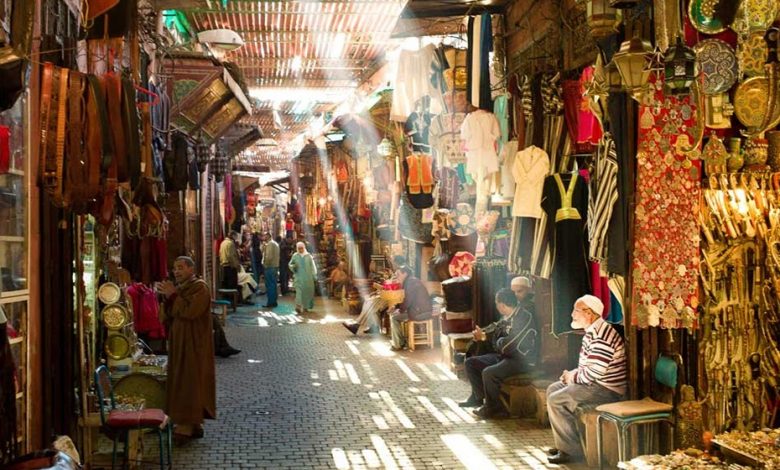 When you travel to Morocco, you are quickly seduced by the different artisanal products and the many souvenirs that you can bring back from the souks, especially in Marrakech. To do good business, you have to know how to negotiate! Here are some tips that we are going to share with you so that you can learn how to negotiate in the best way while avoiding getting fooled.
First of all, you should know that we do not negotiate everywhere, for example, food is one of the few products that are not negotiable. The price will be the same for everyone and even often displayed. The same applies to drinks, bus fares, and hotel rooms. Also, know that negotiation in souks is like a "local sport" that is part of the customs, so be cool. You will have to show strategy, humor, persuasion and a lot of bluffing! ?
Ready? Here we go!
Here are some basic concepts before negotiating:
The fact of being a foreigner makes prices rise considerably and automatically, which is why in souks, prices are rarely displayed, they will vary according to the time of day (yes yes!!!), how the customer looks like, and even sometimes depending on the seller's mood…
Do not be led by a guide or somebody else to a specific store, because most of the time they bring the customers back to the seller who will then pay them a commission. Having someone accompany you to a store, will therefore necessarily increase the price so that the seller covers "their" commission.
Tip 1: Ask about the price of the product
Before buying something, take a few walks in the souks and find out about the prices charged for the item that you want, so you can get an idea of the prices charged. However, be careful with the finishing and quality of the products and the materials used, because that can quickly make a big difference in terms of prices.
Tip 2: Hospitality and negotiation
While negotiating in Morocco is part of the custom, be aware that locals are always happy to have to negotiate with foreigners, in particular, to be able to discuss and socialize with them. Do not hesitate to ask the seller questions about his products, his shop, the quality of his materials. They love to talk and will sometimes even go so far as to offer you a glass of tea… Before starting the negotiations! Business is Business.
Tip 3: The bluff
One of the first tips to share with you is never to show interest in the product you are interested in. Very difficult for some people, you will have to learn to hide your emotions at the risk of seeing the price of the product go up. Finally, only start negotiations if you are really interested in the product.
Tip 4: The starting price
The starting price can often interfere with a good negotiation. That is to say that a product usually sold at (about 20 Euros / 22 Us Dollars) can be priced at (about 60 Euros / 66 Us Dollars), no matter how much you negotiate and get a discount of (about 30 Euros / 33 Us Dollars), you will still lose because you will pay it at (about 30 Euros / 33 Us Dollars) and you will then always be above the market price. The best thing is to let the merchant give you the first price or even the second price. Once the price is announced, change the subject, talk about other things and then come back to negotiate and ask again the lowest price he can make, then ask what his last price would be.
Be attentive to the price announced from the start but if you have followed our advice n°2 then you should leave on a good basis ?
Tip 5: Master the information
You are the one who must lead the negotiations, quietly and without pressure. Show that you know the product, come out with some terms to get from other sellers (tip #2!) and feel free to ask some technical questions to show him that you are not an amateur. It is up to you to give the information except the one concerning the starting price
Tip 6: Put your emotions aside
Keep this rule in mind: The seller will never sell his product at a loss, ever! He can tell you that his children will starve to death if he sells it to you for that price, that he would earn absolutely nothing, that you are really too hard in business… In short, as well as advice n°3, everything is a matter of bluffing but you are not the only one to bluff, the game is played by two! ?
Tip 7: Try to leave without buying
The negotiation has progressed well but is blocking? Okay, don't worry, try to leave politely without buying anything. Chances are the seller will come after you or pick you up and drop the negotiation at your price. What if it doesn't? Well, in this case, you had actually reached the exact price, so you can come back in the afternoon or the next day and get it at the agreed price.
One last tip for the road: If you make several purchases yourself or if you have the opportunity to buy your products with other people then you can perfectly negotiate a group price, it is very appreciated. What if you are alone? Don't worry, ask him for a good price and commit yourself to talk about him to the other tourists and take them to his shop if he makes you a good price.?
Finally, know that you will have a better chance of doing good negotiations early in the morning, because a day that starts very early with a good sale is a very good sign for Muslim traders, so they will be more benevolent and generous.
Remember, a good negotiation is not a balance of power, consider that your negotiation is successful if you consider that the price you pay is fair. So keep smiling and consider this as a way to interact with someone who is also eager to learn more about you, your country and your culture. ?