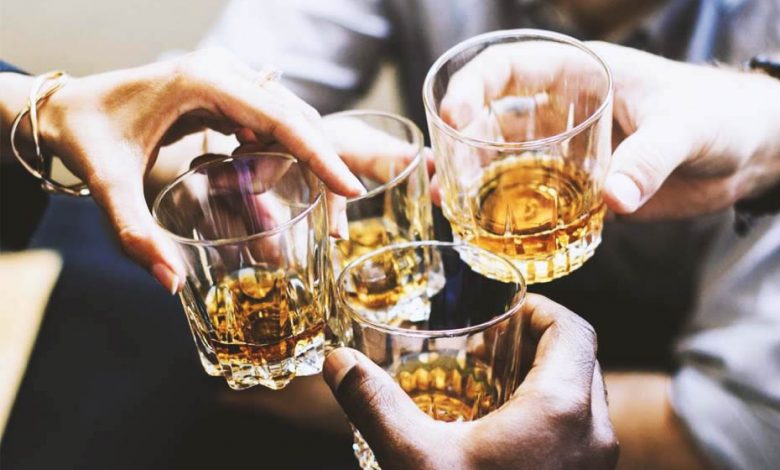 Drinking Alcohol in Marrakech, although we are in a city within a Muslim country, a tourist (or simply a foreigner) will not have trouble taking a beer or any other alcoholic beverage, the only precaution is as follow: drink discreetly, never in the street or where it is authorized to sell and consume or even in public places surrounded by Moroccans (except if you are in a hotel). You simply have to respect the Moroccan culture and enjoy your alcohol drink discretely without screaming and showing it to the world.
A tourist will be able to drink alcohol, for instance, in Marrakech, buying it in alcohol shops located in the modern zone of the city. You can drink alcohol in most restaurants and cafes in Guéliz (a district of Marrakech) and in some of the medina. The majority of the hotels in Morocco, especially four stars hotels, sell alcohol, but the same does not apply to the Riads, where only a few have this possibility, as an alternative if you do not want to give up drinking a beer and enjoy the Medina of Marrakech and buy it yourself and ask them to keep it for you (the latter will do so without any problem because you are a foreigner)
The most consumed alcoholic drinks in Morocco are beer and special Flag and Casablanca. As for wine, mainly French brands and some Spanish ones are sold, but they are expensive and somehow lose some of their essences. Our recommendation is that you should choose one of the national wines. Morocco has its own vineyards and produces its own wine, some of them quite remarkable, they are much cheaper than the others and as we say there are quality wines. You can also see what other travelers think and where they have chosen to take a beer or a glass whine. But don't worry, if you are in a fours stars hotel, for example, you could also find other types of alcohol that you might prefer.
Finally, as you can see, drinking alcohol in Morocco is not an impossible task. So yes, you can drink alcohol in Marrakech and anywhere else in Morocco. Enjoy! ?