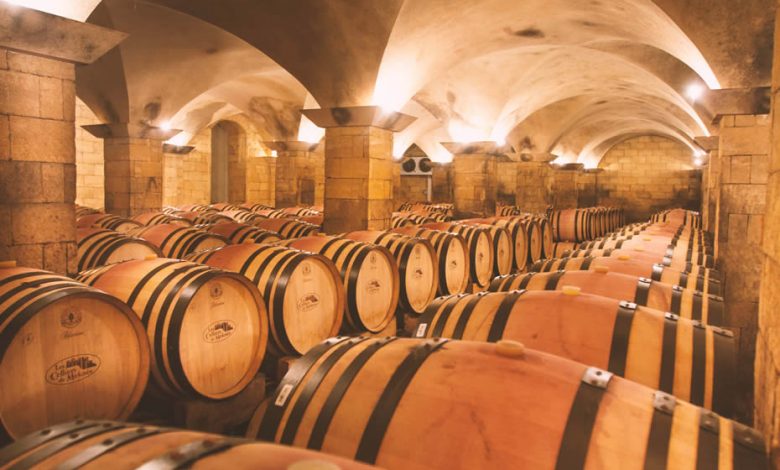 The businessman, known as "the lord of the barrels", had started working in wine in 1956. His company, "Les Celliers de Meknès", alone represents nearly 85% of Moroccan wine production.
Morocco is number 1 in Africa and is the country where the training of young wine professionals is progressing. As well as the modernization of the Moroccan vineyard. "They have real potential. They are modernizing their sector, investing in vineyards, to renovate the grape varieties; they are also investing in cellars, in equipment," enthuses the head of the OIV (Organization of Vine and Wine).
"In Morocco, all the wines I have tasted are undeniable of high quality, which are competitive on the international market. And they are exported all over the world," he said. New countries are starting to produce, such as Ethiopia, with the first wines made from French grape varieties.
Morocco's first winemaker: Brahim Zniber
Morocco's "first winemaker" died in 2016. Brahim Zniber was over 90 years old. Founder of the Diana Holding group, a flagship of the Moroccan agri-food sector, named sometimes "the lord of barrels" by the local press.
Brahim Zniber started in wine in 1956 with the acquisition of the Ait Harzallah estate in the Meknes region, at the foot of the Middle Atlas, a region that now accounts for over 60% of Moroccan wine production.
In 1964, he founded "Les Celliers de Meknès", which today has become the leading wine brand in Morocco, with nearly 9,000 hectares of vines and nearly 85% of Moroccan wine production. Son of a famous man, playing on his political networks, Brahim Zniber diversified his activities in 1975 by buying a poultry company, before founding Diana Holding, a specialist in the agro-industrial and wine-growing sector, in 1986.
Since then, this family business has embarked on a vast program of investments and diversification of its activities. The group is the 7th largest private group in Morocco, with a turnover of 3 billion dirhams (300 million euros) and 6,500 direct jobs.
Under Moroccan law, the sale and consumption of alcohol are prohibited to Muslims in Morocco and reserved for foreigners. In practice, alcohol consumption is widely tolerated.
In 2013, Morocco was the leading producer and exporter of wine in the Arab world, according to a report by the analysis firm Euromonitor. Each year, the country produces an average of 35 million bottles of wine, according to figures from the International Organisation of Vine and Wine (OIV). The sector employs 20,000 people and exports 52,000 hectoliters of wine annually, making it the second-largest African exporter after South Africa.