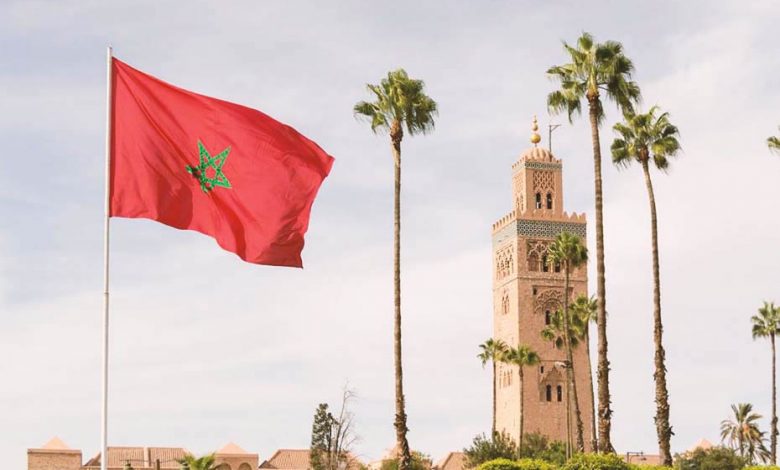 Morocco is capitalizing on its various assets, including its geographical position, business climate, and developed infrastructure, to contribute to the development of the African continent, said Minister of Industry, Investment, Trade, and Green Digital Economy, Moulay Hafid Elalamy, in New Delhi on Monday, 18 March 2019.
Morocco has an ideal strategic position for any investor wishing to take advantage of Africa's economic potential while at the same time benefiting from its proximity to the leading and biggest international financial centers, said Mr. Elalamy in a speech at the 14th CII-EXIM Bank Conclave on India-Africa Project Partnerships on Tuesday, March 19.
Regarding the business climate, Morocco ranked first in North Africa, second in the MENA region (Middle East and North Africa) and third in Africa in 2019 Doing Business ranking, he noted, adding that the Kingdom of Morocco continues its efforts to achieve the goal of becoming part of the "top 50 worldwide" by 2021.
As for infrastructure, Morocco is first in Africa in terms of infrastructure quality according to the "Global Competitiveness Index 2016-2017″," said Elalamy. Among the examples of flagship infrastructure, the Minister mentioned the Tangier-Med port with a total capacity of 9 million containers and an industrial platform of 5,000 hectares, the first high-speed line (LGV) on the African continent linking Tangier to Casablanca over 200 km for an investment of nearly 2.4 billion dollars and the motorway network linking the main Moroccan cities which should reach 3000 km by 2030.
Morocco is also relying on several ambitious sectoral strategies launched to ensure strong, sustainable and wealth-creating economic growth, with an innovative approach to contracting and public-private partnerships. Among these strategies is the Industrial Acceleration Plan (IAP), which is based on the development of high-performance ecosystems in industrial sectors with competitive offers dedicated to investors seeking growth, the minister said. He explained, in this regard, that this plan aims to give a more sustained pace to the evolution of FDI, by devoting a public industrial investment fund (FDI) endowed with 2 billion euros.
The Minister also spoke about the major development of the automotive and aeronautics sectors in Morocco, as well as the public-private partnership that has enabled the construction of several important infrastructures in Africa, including the Noor-Ouarzazate solar complex. "All these assets make Morocco a flagship country in Africa in terms of investment and development," pointed Mr. Elalamy, indicating that Morocco's commitment to economic growth on the African continent has been very strong thanks to a decisive Royal involvement in boosting South-South cooperation.
Elalamy said that Morocco's commitment was strengthened following the Kingdom's reintegration into the African Union in January 2017, after more than 33 years of absence, the application for membership of ECOWAS (Economic Community of West African States) made in February 2017 and the creation in October 2017 of the Delegate Ministry for African Affairs and two monitoring units within the Ministries of Interior and Finance.
The work of the 14th CII-EXIM Bank Conclave on the India-Africa Partnership opened in New Delhi, with the participation of more than 37 African countries, including Morocco. Morocco was represented at this three-day international conclave by Mr. Elalamy, who is leading a large delegation accompanied by the Ambassador of Morocco to India, Mohamed Maliki.
About 31 African ministers are participating in this conclave organized by the Confederation of Indian Industry (CII) in partnership with Exim Bank, the Ministry of Foreign Affairs and the Ministry of Indian Trade and Industry.
The Conclave, which brings together more than 400 African and about 300 Indian delegates, aims to strengthen economic and trade relations between Africa and India by encouraging Indian exporters to access African countries, strengthening manufacturing exports in Africa and developing Indian investment in various sectors in Africa.
Among the main themes on the agenda of this conclave are, inter alia, the diversification of Indian export products to Africa, innovative financing of important development projects, skills development, capacity building, promotion of African manufacturing exports through optimal use of the duty-free tariff preference system and expansion of Indian investment in key areas such as infrastructure, agriculture, energy, services, and information technology.
Since its inception in 2005, the annual Conclave has brought together senior officials, policymakers, business leaders, bankers, entrepreneurs and other professionals from various sectors in India and Africa.