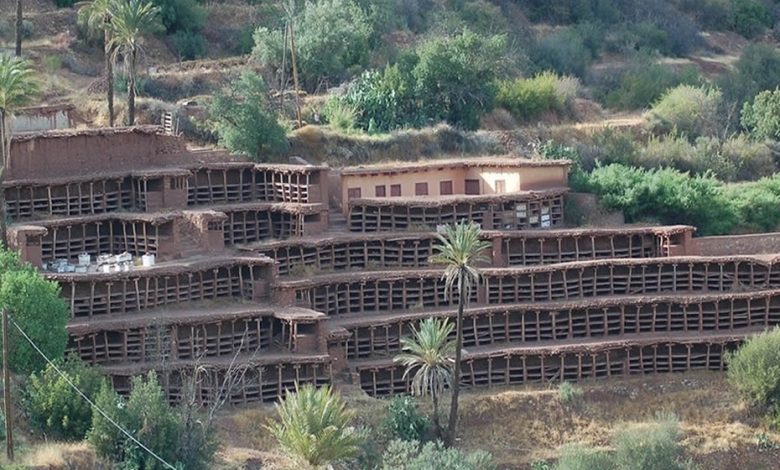 A true treasure of Amazigh heritage, the Inzerki apiary is a must-see place that few people know.
At the end of a road, after crossing a few paths, on the slope of a mountain, perched at nearly 1000 meters high, stands a building straight out of another time.
In the same way that the collective granaries housed the joint harvests of the Berber populations, beehives such as the one in Inzerki gathered the hives of the region's beekeepers.
Made of earth, stone, and wood, Inzerki's "taddart" is considered the largest and oldest traditional apiary in the world. The place has been restored several times since its construction in 1850. In spite of the devastating floods of 1990 and 1996 that damaged this national treasure, and the abandonment, the apiary still dominates the landscape and is gradually resuming activity today. It is thanks to the support of organizations such as USAID (United States Agency for International Development) and UNESCO that the Inzerki apiary has been restored several times as part of the development of rural tourism.
In Inzerki, some 80 families had huts in this apiary for a total of about 3,000 hives. For the anecdote, the sound of bees in the hive was such that their incessant hum could be heard for miles around. And for good reason, each hut could shelter up to 50,000 bees, or 150 million bees at the time of the maximum activity of the apiary.
An unforgettable place to discover if you are in the Agadir region and you are a honey lover.