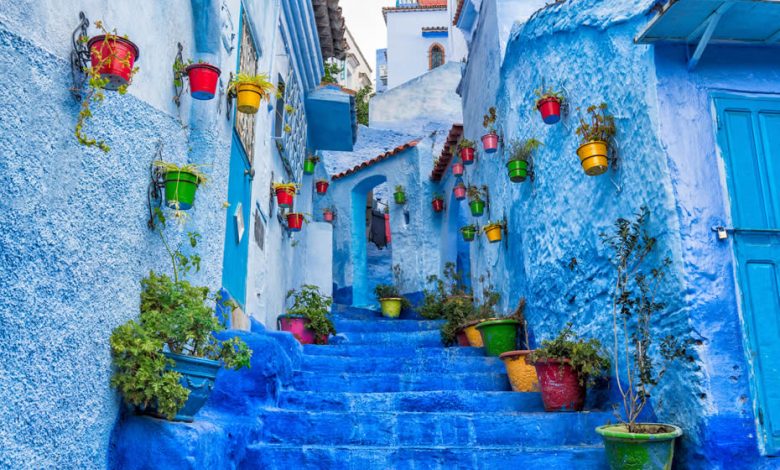 Chefchaouen is definitely one of the most beautiful Moroccan cities and clearly one of the most visited cities in Morocco. In this city, no one knows exactly when the phenomenon began. Perhaps when Mark Zuckerberg in 2015, introducing new features on Instagram after buying it, and posted photos of the blue city on his Facebook account to introduce a new Instagram feature.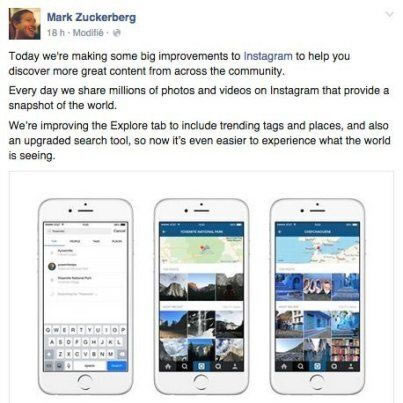 Or when prestigious magazines such as Conde Nast Traveler began to include it in its list of "the most beautiful cities in the world", alongside Paris, Jaïpur, Venice or Dubrovnik. At first, a lot of persons did not really understand where this new celebrity came from. Nor do Moroccans in general. Few knew the city. Today, many have understood and are asking for more.
Because in a few years, this 15th-century fortified city, perched in the Rif mountains, has become one of the most "instagramed" places on the planet. 500,000 tags per year on average (that said, to put in perspective with New York: 70 million tags or Paris: 54 million…). The reason? Very simple. The vast majority of the houses in Chefchaouen are painted blue. This gives the city a unique aspect. Why blue, by the way? First of all, because this color has the particularity of absorbing the sun's rays and the mixture of lime and copper sulphate in the paint, it has the property of keeping mosquitoes and termites away, as they say. Usually, in Greece, for example, many villages also insist on the color azure, but alternately with white. In Chefchaouen, blue is blue! From floor to ceiling. At least outdoors. Only, Jodhpur in India can fight for "blue's supremacy".
But obviously, tourists prefer to come to Chefchaouen. Especially the Chinese, but not only that. They arrive in the morning, take pictures of the city (" but they don't buy anything " complains a shopkeeper!) and leave after having lunch in a Chinese restaurant… Because, it must be said, the place is totally disfigured by mass tourism. With fewer people, you can feel that the city and its alleys have an incredible charm. But now, like Montmartre and Place du Tertre… On-site, the ability to take a picture without anyone on it, is not easy!
This influx delights most of the inhabitants who see it, as a way to enjoy an unexpected windfall. Some improvised their houses into "museums", others transformed their homes into guest rooms, and building painters became local stars and tourist guides. Because the paint is redone every year to keep its "Instagram" shine. In short, business is going well at Chefchaoeun.
Banyan Tree Tamouda Bay: a Hispano-Eastern palace
In recent years, the King of Morocco has decided to push the development of the northern region, including Tamouda Bay, which is 2 hours from Tangier. And he sets an example. By spending his summers a few hundred meters from this establishment, opened in 2016. Two palaces side by side, so to speak. One, royal. And the other, Asian in its signature, Banyan Tree, but totally merged into the atmosphere of the region. Starting with its architecture. Imposing, facing the sea, but where the subtle combination of Andalusian influences and Moorish design leaves no room for doubt. It is good to be in Morocco, its refined charm and its sought-after aesthetic details.
On 26 ha, as the Banyan Tree concept requires, 92 villas are spread out in the middle of a specific garden. Coming in two sizes, 200 and 400m2, these are places to live from which you might not leave if you let yourself go to the nonchalance, and to the "facility" of your private swimming pool where, surrounded by 4 high walls, you don't need much else. The silence of the place being included in the price. However, it would be wrong not to slacken off further. And in particular not to walk along the edge of this huge beach. Not necessarily for swimming, the water is a little cool, but to have a view of the whole area. And this white, refined and geometric architecture.
On the right, one of the 3 restaurants stands out. And in the palace. A varied and safe cuisine based on fish and seafood. Added to this, a service worthy of a palace. In the evening, you can try without restraint the Saffron, the brand's gastronomic emblem (the first one opened in Phuket in 1995).
Banyan Tree, Singapore's hotel chain, is renowned for the quality of its spa and the care it provides. An entire building is dedicated to him. With all that everyone should expect a well-being journey. And a magical feature: a Rainforest experience. Near the pool, in what looks like a large shower, you walk clockwise under a rain of water with varying intensity and temperature. From tropical to coldest, but for a shorter period of time. All this accompanied by music that encourages you to repeat this experience several times.