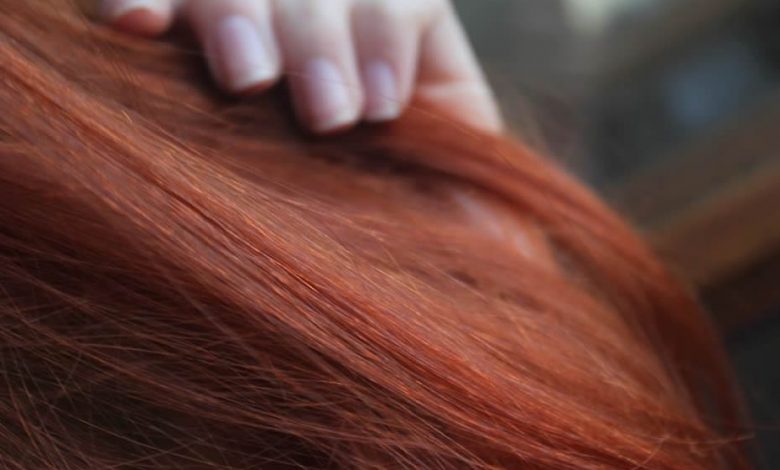 How to apply henna on hair? Perhaps it's something you always wanted to do but never had the time or knew how to do it. This article will discuss how to apply henna on hair and provide you with some tips and tricks on how to get the most out of your henna application.
Henna (where you can buy right here) is a dye made from plants that you can use to dye your hair reddish-brown depending on the henna you will use, make sure that your henna is natural and of really good quality. By placing the product on your hair, it is important to be cautious so that you will not stain your forehead or workspace.
After applying henna to your hair, you will have the option of wrapping it in a plastic film to allow it to rest for a few hours and then rinse. The trick to dye your hair with henna remains in the preparation since the powder must be mixed and then left to rest for many hours before being applied. You will, therefore, have to do it well in advance. Follow the instructions below to know how to apply henna to hair.
how to apply henna on hair
Prepare your equipment and what you'll need:
1. You need a plastic bowl that will contain your mixture → If possible, reserve your "henna equipment" only for your dyeings, skincare, and cosmetics. Choose a plastic container because it is easier to clean.
2. A large spoon, wooden spatula to mix it all together → Likewise, I advise you to use this utensil only for the preparation of your henna. The mixture will stain the spoon. Avoid using a metal utensil because vegetal dyeing and metal do not mix well.
3. Gloves to protect your hands while applying → Your hands beg you to follow this advice, I assure you!
4. Stretch/plastic wrap to cover your hair → Covering your hair with this plastic wrap will keep the mixture moist and warm. This will optimize the "dyeing and care" effect of your coloring.
Make your henna mixture the good way: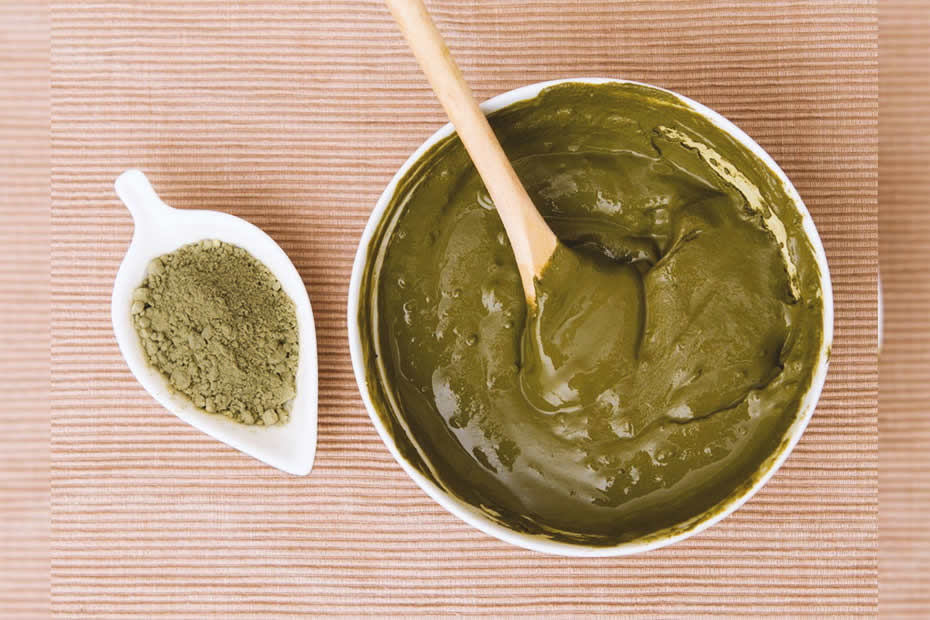 1. Put water to heat. When it starts to simmer: The water is ready!
2. Meanwhile, pour your powder into the plastic bowl. After pouring the amount you want to use, stir a little with the spatula. This will mix and "aerate" your henna. The amount of powder you will use depends on your length and amount of hair. Aroma-zone recommends 100 grams of powders for short hair, 150 grams for medium-length hair, and 250 for long hair.
2a. Henna to obtain orange or red hair (or orange, red, mahogany highlights): It is advisable to rest the henna before applying it to the hair. Especially if you want to maximize pigment development and have a deep and bright color. So prepare your mixture a few hours before applying it. At least one hour before.
2b. Dyeing to darken your hair: If you use indigo or indigo-based henna, prepare your mixture by the minute! Just before applying it. This is because this powder no longer has any "color-darkening" power a few hours after its preparation.
2c. For a deep brown, chocolate, auburn: You will have to mix several types of powders! So prepare your henna in two steps. In general: Combine points 2a and 2b: First prepare your mixture based on coloring powders (oranges, reds, etc…) so that the pigments develop. Then, at the last minute, add your dark powders. You'll have to add a little water at the very end. The powders added at the last minute will thicken the preparation.
2d. To cover grey hair: Proceed in two steps. Make a henna dye: Follow step 2a completely. Application, wait, and rinse. Then, do it again. Make a second coloring 2b or 2c, depending on the result you want to obtain.
3. It is time to pour the almost boiling water over your mixture. Gradually pour and stir. The aim is to obtain a mixture that is neither too thick nor too liquid. Make sure you obtain a smooth and creamy paste. Kind of like creamed spinach!
4. If you want: Add additional ingredients! ↓
– One tablespoon of Aloe Vera → Moisturizer
– One tablespoon of the vegetable oil of your choice → Nourishing
– Two or three drops of an essential oil → Peppermint for hair growth, Ylang-Ylang for shine, Grapefruit to regulate an oily scalp
Precautions to be taken before applying henna to your hair

Should you apply henna to wet or dry hair? 
Here are the precautions you should follow:
It is recommended that the product must be applied to clean, dry hair, even though some say, after trying both, that it's better to apply it on wet hair. "But why? What's the difference between applying henna to wet or dry hair?" you must be asking and here is the answer: Applying the mixture on dry hair is a technique that is generally recommended because it would give a prettier color. But some persons tried both techniques and could not observe any real difference in results. On the other hand, on dry hair, the application takes longer, more quantities of henna are needed, the hair gets more tangled and the mixture dries quickly during application (an unpleasant sensation for a lot of people). On long hair, this technique is all the more laborious. So this is why we recommend using the henna mixture on wet hair.
If your hair is oily, this is the perfect situation. However, if you have dry hair, you will need to apply special masks afterward;
If you have a lot of white hair or pale hair, be aware that the product can change its color to red and orange shades;
If your hair has been dyed, uncolored roots will not have the same shade as the hair already dyed;
A chemical dye on hair previously treated with henna can give an unexpected appearance. The dye may not go well… ;
Do not use the henna mixture on permanent or dye hair as you may be disappointed with the color you obtain, it will not be the same as the one you want.
If your mixture is too thick, it will be difficult to apply. If it is too liquid, you will spend your exposure time wiping the drips off your face and neck.
After applying your henna, if you fix your bun too far back, you will feel your hair become heavy. Very unpleasant over time. It's the kind of small detail that makes you rinse the dye earlier than expected.
Henna can stain your face, hands, or leave marks on the bathtub, floor, and clothing. It is therefore important to take the necessary measures to limit the risks. To do this, you can line your floor and bathtub with old sheets, plastic, or newspaper. Feel free to put on old clothes, use a pair of gloves to protect your hands, and place a nourishing cream on the skin areas you may reach. You can also have rags and a paper towel roller near you to remove stains as quickly as possible. Finally, for more safety, remove all clothing and objects that you may reach with the product from your bathroom. Think in particular of your jewelry and earrings.
How to apply henna to your hair properly?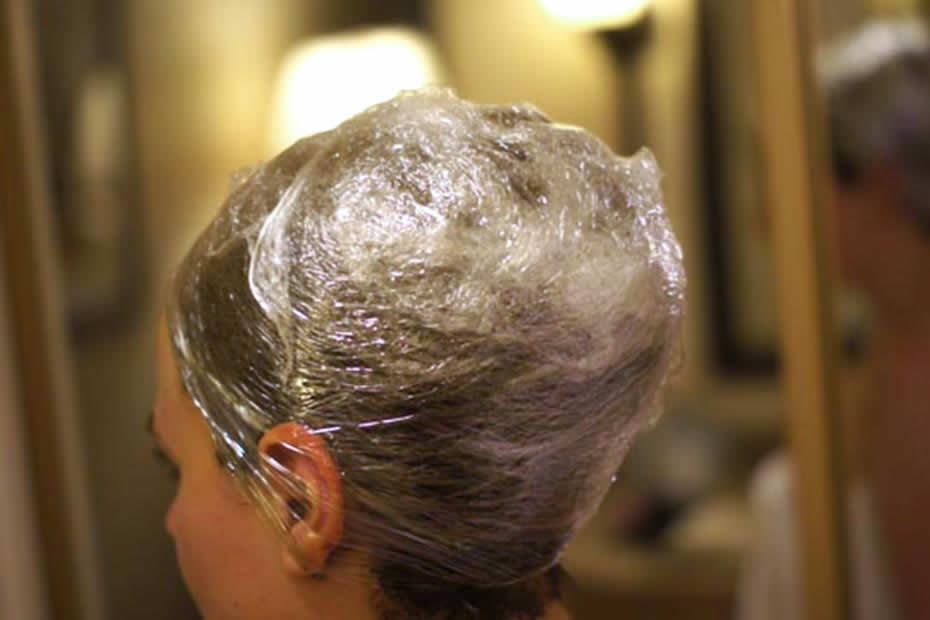 First, start by removing the knots from your hair and then separate them into large strands by fixing them with hair clips that you don't really care about because you may stain them. With your hands gloved, you can apply henna to your roots, starting from the back of your head. Use a brush or your fingers for this task. Massage your scalp properly to ensure that the product is properly absorbed.
Then remove the hair clips to apply the rest of the product to the lengths. If you notice that the paste is too thick, you will need to add water. After applying henna to all strands, grab all your hair together and fix it into a high, head-centered bun then wrap it in the plastic wrap. Make sure to take your ears out of the plastic wrap.
It's time to bring one or two cotton pads soaked in water! Cleanse the areas of your skin that have been stained with henna. The sooner you cleanse your skin, the less henna will leave its mark.
Wrap or not your head with a plastic wrap. If you want to let your hair dry in the open air, the waiting time will be reduced but you have to be very careful with drips! Don't forget! If you notice any drips, you will need to wipe them off quickly.
Wait and rinse
The longer the waiting time for the henna application, the denser the dye will be, the more amazing the result will be. Some individuals leave the applied product for more than five hours but thirty minutes can satisfy for a simple dye and a little more than 2 or 3 hours for a more pronounced dye. The rinsing is done with the hand shower. Be careful! Henna is dripping: even after several rinses, the water will still be as colorful as ever.
Some prefer not to use shampoo for several days so that the product continues to take effect for the next 72 hours. Finally, use an old towel to pick up your hair. Finally, you will need to rinse your bath or shower as soon as possible.
Remove henna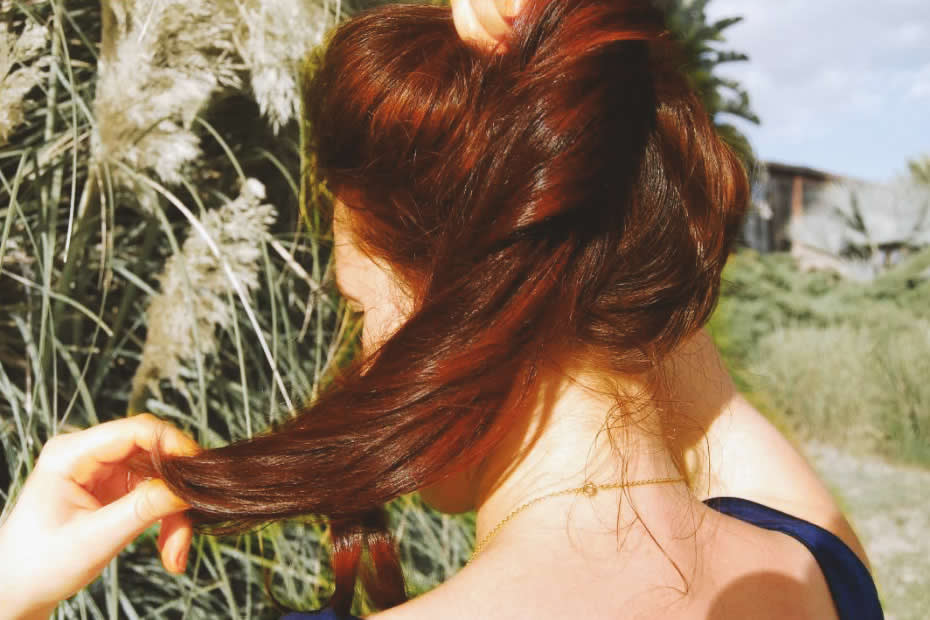 If you do not get the desired result, you can minimize the result by using a clay mask. You can't remove the product, you can just minimize it with this simple solution. You will need to mix the mask with water and apply it directly after henna or before each shampoo. Leave your mask on for twenty minutes.
Otherwise, you can use Alma powder. This product eliminates copper reflections and minimizes the color brought by henna. Mix the powder with water that you will need to apply on hair for an hour or two, and voila! Hope this article helped you with knowing how to prepare and apply henna to your hair.
You can buy henna powder right here.
Most asked questions: The things you should know about how to apply henna on hair
Should henna be applied to wet or dry hair?
Is it better than the hair is wet or dry? People frequently ask themselves if henna should be applied to wet or dry hair. It doesn't matter which manner you do it as long as it is easier for you to divide your hair into sections is fine.
Know that:  If your hair isn't at least towel-dry, the paste will become thin and liquid after it's applied. And that some people prefer to henna their hair while it is still damp because wet hair sets henna considerably more rapidly and evenly than dry hair, so it's a preferable choice.
How long should you leave henna in your hair?
The length of time that you should leave henna in your hair will depend on how dark you want your color to be and if you have any other colors already applied to your hair. Generally, it should be left in for around 4 hours, but this can vary depending on what brand of henna you use and if it's being applied onto dry or wet hair.
For highlights, you may leave the henna on your hair for 1-3 hours, depending on the intensity of the color you want. If you are looking for a deep, rich color or want to cover gray hair, keep the henna on your hair for 3-4 hours.
Should I wash my hair before applying henna?
If you have light-colored hair, you should not wash your hair before applying henna because it will wash away the color. If you have dark hair, you should wash your hair before applying henna because it will lighten the color of your hair. Henna can be used for temporary or permanent changes in color. The longer you leave it on the more permanent the change will be.
Important to know If you wash your hair: Wash your hair with a mild shampoo to clean your hair and scalp (do not use conditioner because it can inhibit henna penetration). To avoid stains, apply petroleum jelly or coconut oil to your hairline, including your forehead, neck, and ears.
Should I apply oil after henna?
You might have gone through the process of applying henna on your hair (and perhaps even hands and feet) before. But did you know that you should apply oil after henna?
There are some misconceptions about applying oil after henna. Some people think that applying oil will remove the color from their skin, while others think that it will make the color fade faster.
You should first protect your hair, skin from any other sources of damage like sun exposure and water. AND…
…It is important to know:  Because henna dries your hair, it's crucial to apply any essential oil of your choice once it's completely dried. It aids in the moisturization of your hair. So, coat your hair in oil and let it on overnight.

In conclusion
Henna is traditionally used for henna tattoos and hair coloring. It's rich in antioxidants and minerals, making it a perfect choice for those who want to protect for instance their hair from the sun and environmental pollutants. How to apply henna on hair in 2023 is no longer a secret or mystery as we covered all the necessary steps for you to apply henna on your hair all by yourself at home.
If you click on the link of a product on Kanbrik.com and decide to buy it, we can earn a small commission.