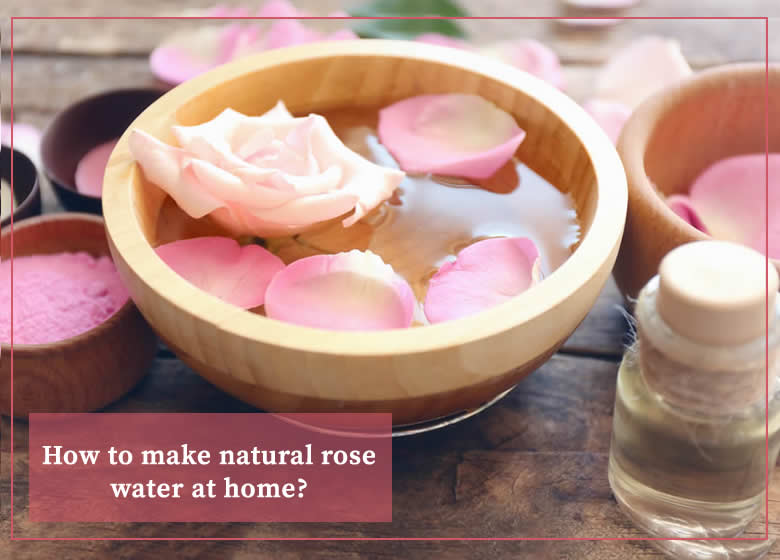 Rose water (or rose hydrolate) is a water obtained by distillation of rose petals. Its use is very old and dates back to ancient times. Since that time its properties have never ceased to seduce and its success has grown. It is mainly used in the cosmetic, food, and perfumery industries and is the fruit of an authentic know-how passed down through generations.
Morocco is still the traditional place of production of this highly prized water. The town of Kelaat M'Gouna is famous for the large quantity of roses grown and above all for the quality of the rose hydrosol which offers an incomparable nature.
Ingredients you will need
As ingredients for this homemade cosmetic recipe, you need water and flower petals.
As said above, rose water is obtained by distillation of roses and the rose essence obtained is very fragrant. It magnifies the skin tone and gives a superb complexion.
Rose water also tightens the pores of the skin and firms it while giving a pleasant feeling of freshness. It is a water of care that alleviates irritations and has the reputation to fight against wrinkles.
Note that rose water is not only used as a beauty product but can also be used at home. You can use it by mixing rose water reinforced with essential oil of rose (or even with essential oil of lavender, citrus, …).
How to make your own homemade rose water
Of course for rose water, you need roses. It is thus necessary to find some and it is necessary to be sure that they are organic roses, not treated chemically and of good quality (without impurities, freshly picked in the morning if possible).
You need distilled, rain or micro-filtered water.
There are two ways to obtain rosewater; by infusion or condensation
Rose water obtained by infusion
Here are two homemade rose water cosmetic recipes.
Prepare the following quantities :
100 g of rose petals or rosebuds
250 ml of boiling water
Wash all petals carefully.
Put them in a container, a glass jar that has a heat-resistant lid.
Pour boiling water over the petals in the glass jar.
Allow to cool and rest for 12 hours.
Filter the water through a cotton or linen gauze.
Store the filtered rose water in a glass jar with the lid tightly closed and sterilized. It can be kept for a good ten days or longer by adding 10 ml of dessert alcohol.
Another recipe by infusion
Another simple way is to collect dried rosebuds; make a decoction in filtered water.
Leave to brew for two days, then filter.
If those two methods don't satisfy you as you might have wished, you can still simply buy it online 😉