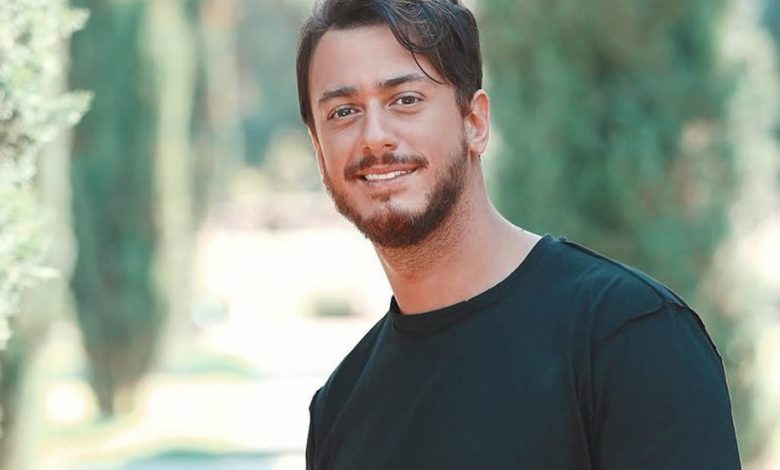 Moroccan singers have the wind in their sails! They are multiplying the production of successful hits and are hitting the mark on video sharing platforms. Their performance impresses in all varieties and musical styles. Discover here the top 20 rankings of some most famous and best Moroccan singers who have been successful on YouTube and in the Arab musical world.
On YouTube, Saad Lamjarred remains undoubtedly the most popular and the best Moroccan singer today. His single "Lmaalem" broke all Moroccan and Arab records with nearly one billion views on the video-sharing platform. No Arab artist can claim to have done better. This performance, recorded in the Guinness Book of Records, is a real musical feat that leaves many renowned artists dreaming. This dazzling and worldwide success has positioned Saad Lamjarred as the greatest singer of all modern times. He released a lot of other successful songs like Enty, Let go, Ghazali, Casablanca, Ghaltana, Ensay and so on. He remains the undisputed leader of Moroccan and all Arabic singers in terms of views and popularity on YouTube.
Also read: Top 10 of Saad Lamjarred's best songs!
Samira Saïd, whose real name is Samira Bensaïd, is a famous Moroccan singer, composer, and pianist. She began her career as Samira Bensaïd during her teenage years, performing in the television program Mawaheb. She represented Morocco in 1980 at the Eurovision Song Contest with Bitaqat Hub and finished in 18th place. She is not only famous in Morocco but also in the entire Arab world and even in other foreign countries. Below you will discover one of her famous hits named "Mazal" that won the World Music Award for the best single in 2014. You can find her Samira Said's biggest hits.
This Moroccan trio from Marrakech has been a hit for years. This group has accumulated successful titles and is undoubtedly one of the most popular and best singers in Morocco, whose tunes, that we can proudly say, represents Morocco since they have made songs with rhythms and styles that represent different cities of the country. Here are some examples of their popular hits: "Lalla Mnana", "Hamra W Khadra", "Yed el Henna", "Zwaq", "Sah Erraoui", and so on. In 2017, Fnaïre released a song called "Ngoul Mali" which was a great success that they were able to perform a week later during an NBA game.
They also released the Arabic version of the hit "Dilbar" two years later with the Canadian-Moroccan actress Nora Fathi, which quickly became one of the most widely broadcasted songs on the Moroccan radios. But that's not all… The video shot in the Indian city of Mumbai is also ranked as the top YouTube trend not only in Morocco, India, Bangladesh, and Nepal. A great success and a record for an Arabic song!
This singer has been banking on music since her teenage years with remarkable passages on Moroccan TV sets. Then, it was confirmed at the Cairo Opera with the revival of the classics of the Egyptian repertoire. Her real success was when she reached the Gulf countries with her first albums. Since then, she has made a winning comeback home and is now one of the most beautiful Moroccan voices in Morocco and the Arab music in general. Much appreciated in Morocco, the Maghreb and the Middle East, she has been able to offer amazing songs such as "Safi" or "Andou Zin" which is the song that you can discover in the music video below.
Chawki, RedOne's protege, succeeds in everything he touches. His successes with Magic Système (an Ivorian music group) and Pitbull remain in the memory of Moroccans. Even for individual performances, Chawki is also a musical reference in Morocco and makes hit after hit. He participates in the Moroccan musical revival with mythical titles. Among others, like the title "Kayna Wla Makaynach" and the inevitable "Tsunami". With this single, the artist obtained a beautiful consecration and registered his name on the list of the greatest Moroccan singers.
Read also: Discover Moroccan Rap With These 10 Artists and Groups!
Douzi has been thrilling Morocco since his early childhood when at the age of 5 he won his first television singing competition. He then confirmed his talent by releasing his first album at the age of 9.Since then, he has become a legend of Moroccan songs, a prodigious Moroccan singer of Raï music, and is one of the most popular and best Moroccan singers on YouTube.  Douzi was even named best artist in Germany! Learn more about him here.
Hatim Ammor was passionate about music from an early age. He participated in many musical competitions, including "Noujoum wa noujoum", "Casting Star" and "Star Academy" in Lebanon. He gained experience and revealed himself to the world by winning the "Studio 2M" show in 2005. Since then, he has remained attached to the firmament of Moroccan and Arabic music. He makes hits after hits and remains one of the most-watched singers on YouTube, especially with the track "Mchiti Fiha".
However, the artist does not intend to stop there; his single "Tarti 3alleti", a duet with the Qatari artist Fahad Al Kubaisi, opened even bigger doors for him to establish his reputation not only in the Moroccan musical world but the entire Arab musical world. And that's not it, if this singer wants to become more famous in the Arab musical world, he even tries to reach internationals with the Arabic version of "Descemer Bueno", in which he sings with Enrique Iglesias himself. He also released a song named "Viva Morocco'' in 2018 for the FIFA World Cup, which was a huge success to support the Moroccan football team in Russia. Hatim Ammor is therefore rightly among the most popular singers in Morocco and can claim the title of a worthy representative of Arab music in his country.
The young singer saw her career take off thanks to her participation in various television shows such as "Studio 2M" and "Arab Idol". She sang various songs from the Moroccans and Middle Eastern countries. Dounia Batma has a lot of famous songs such as "Badri", "Adama A'la Adama", "Hobak Asala", "Mezian Wa3er" and many others. Coming from a family of artists, her father Hamid Batma played for various groups including "Mesnawa" and "Nass El Ghiwane", niece of "Laarbi Batma" leader of the mythical group "Nass El Ghiwane". The young Casablanca woman vibrates a voice without borders with which she seduced the public and enriches the Moroccan scene nationally and internationally. Today, she is definitely one of the most popular and best singers not only in Morocco but in the whole Arab world.
Aminux, whose real name is Amine Temri, began his career in 2007 with a rap group, before taking off and starting a solo career. With several hits in his pocket such as "Makayne ma", "Wayema", and "Ghanbijo", "Ach Dani Lik", he is now one of the most viewed Moroccan artists on Youtube who is modernizing the music of the Maghreb. Learn more about him here.
Young Moroccan singer, native of Khenifra, currently residing in the United Arab Emirates. Jamila El Badaoui has seen her career take off with her participation in various television shows such as "Studio 2M", "Najm El Khaleej" and "Jalasat Wanasah".
Her first single entitled "Ya weel hali", was released in 2012. And it was with the songs named: "Demdouma" in 2014, "Blach Blach" in 2016, and "Bint Hadidiya" in 2018, that she became really famous in Morocco and the Arab world.
Passionate about music, Aymane Serhani grew up listening to Cheb Khaled and Cheb Hassni and takes his first steps in music in 2014, the beginning of a great career for this native of Oujda. His first single named "Lila hadi" was only the beginning of his massive success followed by others like "Krite L'message", "Hayat", "Nebghi Djini Bsurvet", and so on.
For his latest clips, Aymane Serhani modernizes the rai with his own style and goes out of the ordinary with a new method to shoot his clips in "selfie" mode. It's a new success, as the clips explode to millions of views on YouTube.
Moroccan singer, composer, and guitarist, Ihab Amir, the young artist began his musical career with titles such as "Madarna walo", "2 Kelmat" and "Hbibi Hjarni Wrah" but he became even more known by the Moroccan public with his best hit "Célibataire". His latest single "Mcha L'amour" is also definitely considered a success.
Zakaria Ghafouli is a young singer discovered in the show of studio 2M. He started singing from the age of 6 and was encouraged by his whole family, especially his uncle, who was a professional singer. After his single and his video clip "Al Ghali", he produced "Habibi Mayensani" which allowed him to perform in Mawazine at the 2013 Nahda stage with Assi El Helani, a really famous Arab singer.
His participation in the show "The winner is" was a success as he was the only Moroccan in the final and he won 25,000 US dollars.
His two singles "Lawah Lawah" and "Zid Felmazzika" were a success in Morocco. Take a look below at his latest single "DARNI GALBI".
Salma Rachid is a Moroccan singer from Casablanca. She has been passionate about singing since she was a child. She began her career by auditioning for the second season of Arab Idol. Her remarkable talent and charisma impressed the juries and the public quickly. The talented artist then signed a 10-year contract with the prestigious Platinium Records, a label affiliated with the MBC and headed by Rashed Al-Majed.
Ranked as one of the artists who have enriched the Moroccan scene, Salma Rachid continues to impress the Moroccan and Arab audiences.
Zouhair Bahaoui has become one of the idols of the new Moroccan generation. In September 2016, the young artist unveiled his first single entitled "Tsala Liya Solde" with which he is becoming more and more known with millions of views on youtube.
This artist from Tetouan has been able to evolve his style to reach a wider audience, he was able to land a fairly rich repertoire with many songs such as "Ghamza", "Muchas Gracias", "Hasta Lueg" featuring with TiiwTiiw, and his most famous song "Décapotable", which you can take a look below.
Manal BK is maybe the least famous of this list but she had to be included for her song "SLAY" with ElGrandeToto, which is an amazing song with an amazing music video. Today she is one of those young talents who are revolutionizing the Moroccan music scene with a much more urban, uncomplicated and contemporary style.
Passionate about music from a very young age, her career was launched by the Moroccan DJ named DJ Van who spotted her on her youtube channel where she was posting cover videos. After her first song "Denia", sung exclusively in Arabic, Manal matured, developed her style and refined her universe. She then began to mix French and Darija (name of the Moroccan dialect) and did not hesitate, through her music, to carry feminist messages or to respond to her detractors. Her songs keep accumulating millions of views. Whether it's "Taj", and of course "Slay". Learn more about Manal Bk here.
Muslim, this rapper from a popular neighborhood in Tangier and a member of the mythical group Zanka Flow, is a reference throughout the Maghreb. has been influenced by rap since the 90's by listening to American rap, which was at the time the main source of his inspiration. But it was his meeting with a group of Nigerien emigrants, interested themselves in this kind of music, that eventually encouraged him to start a career in this field, without knowing that one day he would become one of its main pillars.
Definitely a pioneer of Moroccan rap, his cavernous voice, his militant texts and his will to always evolve independently make him a real pillar that contributed to the development of rap in Morocco.
Read also: Discover Moroccan Rap With These 10 Artists and groups!
Cravata is a band that embodies joy and good humor, and this joie de vivre of the band, known for its parodic songs, is very contagious.
In the beginning, the band was composed of Amine Zouine, Salim Bennani, Sharif Adam, all three students at the time at a school of cinema and graphic design. They decided to create and develop their personal project in order to gain first of all experience, technique, and audacity, all this while keeping a festive, cheerful and joyful atmosphere. Becoming known by doing parodies, the group grew little by little with members forming a beautiful and talented team: Cravata!
We saved one of the best famous Moroccan singer for last. Crowned queen of the Moroccan Châabi (a type of Moroccan song) by her fans, this singer is an enormous success and takes pleasure in a series of successful songs. There is not a Moroccan who doesn't know Zina Daoudia. She has been doing a lot of hits, especially like "Waer Waer" and "Chedi Weldek Aliya". The most controversial of his songs remain "Aatini Saki". This song has been a huge success, which all Moroccan have heard of.