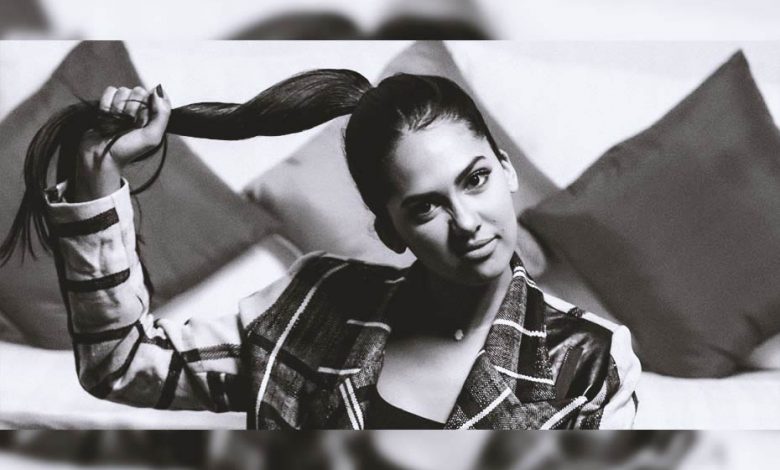 Not only she is a young famous Moroccan urban pop singer and a songwriter that a lot of people are listening to today. But she is also one of the only young female Moroccan singers that stands out from the crowd, especially thanks to one of her singles named "Slay". Discover below Manal BK, a singer representing the new Moroccan musical generation.
Manal BK: the new musical generation
Manal Benchlikha, alias Manal BK, born on September 18, 1993, in Marrakech, was passionate about music from a very young age. She grew up in the red city, having always wanted to be a star, she quickly took singing and guitar lessons, in a self-taught way, and made her debut on stage in her school and some covers on youtube.
Her career was launched by the Moroccan DJ named DJ Van who while looking for the next female voice spotted her on her youtube channel. Since then, she is known to have become his little "protege", multiplying the studio sessions at his side.
Manal BK made herself known, with a song called "Mantsayadch" made with other famous Moroccan singers: Ahmed Soultan, Dizzy Dros, DJ Van, Muslim and Shayfeen. A song that encourages young people to register to vote in the next elections.
She then released her first song "Denia", in 2015, sung exclusively in Arabic, which has been quite successful with the Moroccan public. This song is very special to her since it was written by her mom and she composed it when both of them were in a very difficult time. Because unfortunately, after she had lost her dad and after his death, many things changed in their lives.
Manal then matured, evolved, developed her own style and refined her universe. She then began to mix French and Darija (name of the Moroccan dialect) and did not hesitate, through her music, to carry feminist messages or to respond to her detractors.
Manal BK and her rapping career
Manal Benchlikha has everything it takes to become the new star of women's rap in Morocco. Following the success of "Koulchi Ban" in 2017, another collaboration with, as said before, DJ Van who had discovered her a few years earlier, the singer is now stepping into the world of Moroccan rap and setting the bar very high by collaborating with major figures in Moroccan and international rap. The video clip for her song was in fact directed by Tarik Azzougarh alias Cilvaringz who is known for having produced the great American rappers of the group Wu-Tang Clan, and the lyrics were written by Shayfeen and Damost. This collaboration was done in the most natural way possible since the singer is very close to these artists.
"Taj" was and still is a hit that garnered millions of views in a short amount of time. It is currently the most viewed Arabic rap song performed by a female artist.
"I'm just an artist. The last thing I want is to be categorized as a rapper. I do rap, yes, but I also do pop, trap… If I want to do rock, I'll do it or even house who knows? It all depends on my mood when I'm in the studio and what I want to express. "Taj" is a very committed song."
The following successes that continue to grow in popularity
It is in 2018 that Manal's popularity really grew, with amazing singles always better than the other: "Nah", "Taj" and of course her biggest hit "SLAY" who opened her doors to a new and wide public. Indeed, it was a big step for the young Moroccan singer who's popularity keeps rising.
Spotted just a few years ago, she is now one of those young talents who are revolutionizing the Moroccan music scene with a much more urban, uncomplicated and contemporary style. Especially thanks to her song "SLAY" with ElGrandeToto, which is an amazing song with an amazing music video that you can discover below.
The Moroccan pop star Manal BK keeps evolving in her music. Her last single named "Nta" which, in the clip, features her own husband Moncef Guessous that showed another side of this talented artist, and was therefore different for her old videos, with no choreography or catchy dancing, but rather a love song with a mixing action and romance video. This song and its video did not fail to reassure all the singer's fans who believed, according to some rumors, that the singer got separated from her husband.
At the age of 26, Manal keeps proving that she is capable of touching many people with her music and that she will keep improving for her fans.