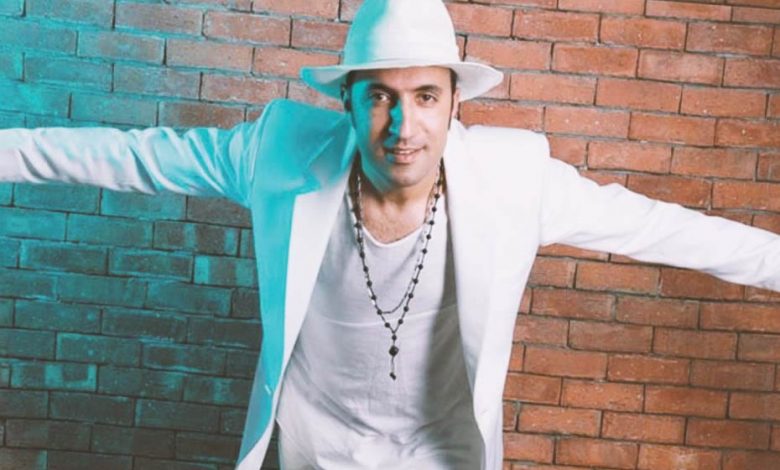 King and founder of the "Chaâbi-Groove": an explosive mix of traditional songs and urban sounds, Issam Kamal a singer-songwriter, producer and multi-instrumentalist musician, is a key figure in the North African artistic landscape, notably as the leader of the Mazagan group which has toured the world. Considered as the king of chaâbi-groove, Issam Kamal modernizes Moroccan popular music with his own style as he has a rich and well-stocked repertoire, which has enabled him to achieve great success.
Issam Kamal and Mazagan a well-founded phenomenon…
Issam Kamal was born in Azilal on February 27, 1983. He is a Moroccan singer-songwriter, performer, composer, and multi-instrumentalist musician, who began singing at the age of 12 and had after a brilliant career in the group "Mazagan" of which he was co-founder and ex-leader.
Mazagan was a group of young Moroccan musicians formed during the summer of 1998, between three friends from El Jadida.  Issam Kamal, Younes Ramzi, and Abdelhak Amal to whom were added Ghefara Belattar on darbouka (also known as the goblet drum) in 2002, Adnane on drums and Noureddine on bass guitar in 2003 and finally Youssef, the percussionist in 2004.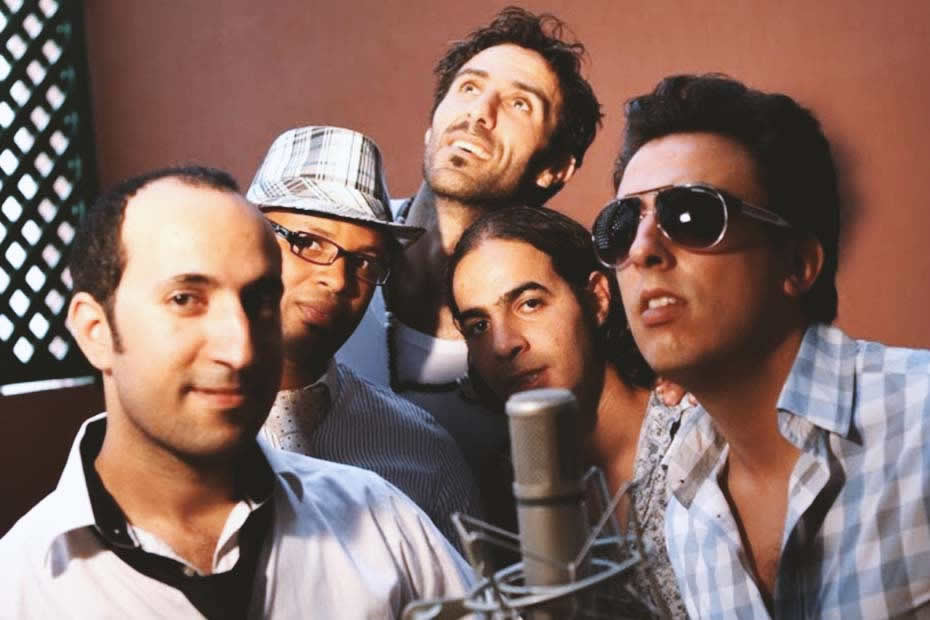 In January 1998, Issam Kamal was the one to propose to create a formal group. Among several name proposals (Mazagan, Bip Sonor, Nour…) "Mazagan" was chosen because it faithfully represents the group's membership and cultural orientation. A few months later, Issam Kamal, 15 years old, went to meet the delegate of the Ministry of Culture in El Jadida to propose him to support the group. Mazagan took to the stage for the first time on July 3, 1998, in the Mohammed-V park in front of an audience of 10,000 people. The group sang cover versions (only Raï and Gnawa music) and earned the audience's sympathy.
After this small success, the group is very motivated and decided to participate in the "L'Boulevard", an urban music festival held annually in Casablanca, which was the only springboard for young groups in Morocco. But because they didn't have a drummer nor a bass player, Mazagan did not succeed in the 1999 pre-selections, nor in those of the following years.
However, with the years, progressively, members got added and the music group Mazagan was beginning to shine.
The birth of the "Moroccan Chaâbi-Groove" that keeps growing in popularity
The first album of Mazagan was self-produced in 2005 by Issam Kamal in his apartment in Casablanca, which explains the very average sound quality which reduced the press reaction to encouraging texts.
However, thanks to this record, Mazagan continued to tour at festivals. The group thus multiplies their performances and concerts both in Morocco and abroad, to the great pleasure of the festival-goers, thus gaining an international reputation by expressing the musical styles of Morocco.
Their lyrics cross different states of mind and offer a variety of subjects that deal with themes of Moroccan society, or sentimental themes under rhythms that sometimes combine western and sometimes eastern tempos, (Reggae, chaâbi, rock, jazz, funk, Moroccan rap…) which gives a mixed and fusion dimension to the music they call chaâbi-groove.
Mazagan took also part in "Mawazine", the biggest festival in Morocco and Africa, and won the interest of the Moroccan and international media (Radio France International, radio 2M, 2M TV, RTM…). Aziz Daki, artistic director of Mawazine, asked the group to attend the closing concert on 24 May 2008 because a surprise awaited them. Once there, Mazagan discovered that the King of Morocco had donated 250,000 DHS (about €25,000) to the group and ordered the SNRT (The Broadcasting and television National Company) to produce a video clip for them. This royal encouragement motivated and boosted the group's notoriety.
Mazagan had the opportunity to collaborate with nationally and internationally renowned artists and to release many successes like: "Ya Labass" which is the song in the video above, "Dada hyani", "Groovawahia", "Ayli Ayli" in duet with the Danish group Outlandish and "Dima Labess" in collaboration with RedOne and Khaled.
Issam Kamal and his solo career
Issam Kamal embarks on a solo career and produces his first album, whose single entitled "Dounia" was an unparalleled success. This song is an Arabic adaptation of Michel Fugain's 70's masterpiece "Une Belle Histoire". He also made a second Arabic version for a Moroccan Ramadan series named "Zina".
Very well received by the public, the talented singer was back in the spotlight with the release of a new album, featuring singles in duet with artists from different horizons.
"I'm a musician before being a singer. I love to play music. I play several instruments, it is my vocation as a musician, a multi-instrumentalist, that led me afterward to the voice, and therefore, to the singing. I am very happy that my singing career with the band mazagan started very well and continues as well, thank God, as a solo artist."
Issam Kamal also received a "Ouissam", which is a medal decoration given from the hands of the King of Morocco, Mohammed VI, on the occasion of the Youth Festival in 2013, for its efforts to preserve and modernize Moroccan music. This amazing artist still has a great interest in the modernization of popular music in particular and Moroccan culture in general.
Issam Kamal continues releasing songs and is often invited to intervene in the Moroccan and international media, in associations, schools and private and public universities to encourage young people to reappropriate their culture and to work proudly on its development.