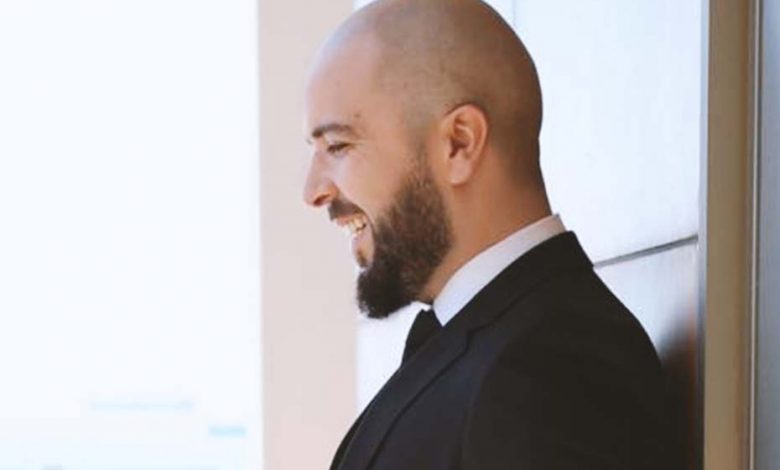 Not only he is now one of the most famous Moroccan singers that everyone is listening to today but he is also a singer with his own style and is modernizing the music of the Maghreb. Discover Below this prodigious singer of Raï music.
Douzi – Starting point and years of work…
Born to an Algerian mother and a Moroccan mason father, Abdelhafid Douzi was born in Koulouche, a village of Oujda in Morocco, on 30 April 1985. There, he grew up surrounded by his six brothers and sisters. Among them was his older brother Abdelkader who, at the time, was himself a songwriter and singer in the Raï music world. Unfortunately, as their father could no longer work due to illness, Abdelkader was forced to leave the world of music to work in his turn and provide for his family.
At the age of 3, Douzi was already humming songs, especially Hindi songs. These, containing very high notes, allowed this young singer to develop his vocal cords. Nevertheless, an obstacle prevented Douzi from living fully from his passion. Indeed, his mother was against him singing because she wanted him to have a good education first and foremost. However, Douzi did not give up. Unable to rehearse at home, the street became his refuge to sing. Very quickly, the people of the neighborhood were touched by this young prodigy.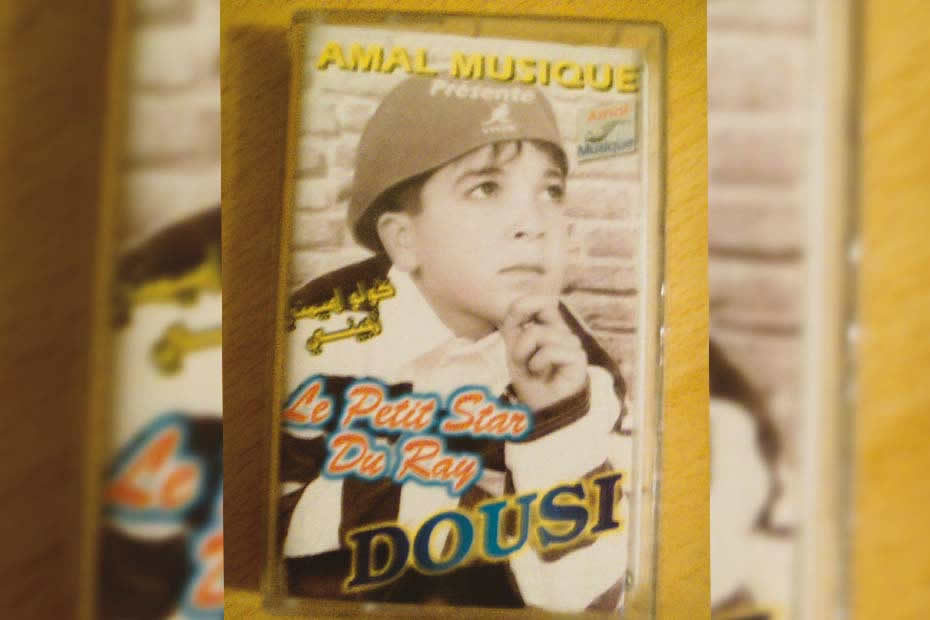 At the age of five, Douzi performed his first song, written by his brother, entitled "La lilharb" (which means: No to War), at a competition for the opportunity to participate in a program for young singers. Douzi, of course, won the competition, which enabled him to travel to Rabat where the filming of the show was taking place. To his great disappointment, his mother was against this trip, finding him too young and being afraid that he would miss out on his studies. The young boy was, therefore, content to participate in musical evenings at the local level.
In 1991, he entered school. His teachers soon noticed him for his talents as a draughtsman, for which he obtained diplomas. In spite of this, he left this passion aside to devote himself to his lessons and singing.
At the age of 6, he enters the conservatory to perfect his musical skills. However, he did not stay there for long because there was no means of transport between his small village and the conservatory.
In March 1993, Douzi took part in the festivities of "La fête de la jeunesse" organized by the radio station of Oujda in collaboration with the Franco-Moroccan Alliance "Ibn Khaldoun", which also awarded him his first diploma of merit for his incredible talent, although he was the youngest singer. It was then that everything came together for the new Little Prince of Raï.
Douzi –  A well-founded phenomenon…
February 1994 will remain one of the most important dates for Douzi. Indeed, it was the date on which he recorded his first album "Goulou lmumti tjini" (which means: Tell mummy to come back), the first track of the same name being a huge hit with the public because of its message to mothers. Due to the producer's fear, given Douzi's young age, his album was only released in 1996.
In 1997, Douzi appeared on his first television show "STUDIO 5" broadcast on the Moroccan channel RTM where he was the guest of honor. It is a program known throughout the Arab world as well as to emigrants living in Europe.  In August of the same year, he took part in the Saidia Beach festival with Cheb Mami and other great singers.
After performing in many places and won prizes, he entered the world of advertising. He signed a contract with the firm "Coca-Cola" and did the voice over for an advertising spot. He also presents the "Magi" commercial broadcast on several Arab channels.
In 1998, Douzi shoots his first clip entitled "Rouahi lia" (Come back to me). It is from this moment on that everything accelerated for him. He even sang for the Moroccan national football team during the 1998 World Cup.
On 3 April of the following year, the singer left Morocco for the first time to take part in the "1001 Nuits" festival in Germany. He then, afterward performed in several shows in different countries.
A promising talent
Douzi is known to have been the youngest singer of Raï music and is today the only Raï singer to sing in several languages. Indeed, this prodigious Moroccan singer can sing in: French, Arabic, Turkish, Spanish and even Hindi! In this video below you can hear him sing Turkish at 0:45, Arabic (the Lebanese dialect) at 1:07, Berber at 1:34, French at 1:53, Hindi at 2:20 and finally Spanish at 3:24.
Love for his country
Douzi is one of those singers who loves his country deeply. Even if in 2003, he moved with his family to Brussels to continue his studies there and that he is happy in Europe, he does not forget his native country, his neighborhood, and neighbors that define who he truly is. He also doesn't miss the opportunity to carry the Moroccan flag and to sing songs for his country like: "Laayoun Aynia", "Ya Bladi", "Ana Magheribi" and so on. He even helped to promote Morocco in a CNN documentary on the Eastern region of Morocco.
My relationship with Morocco is a day-to-day relationship, of every minute and second. I can be abroad but my heart and thoughts are always in my country which is Morocco.
The following successes that continue to grow in popularity
Until this day Douzi still continues to release songs and not only he is famous in Morocco but he also starts to get known more and more famous each and every day, abroad and worked with international stars like Jason Derulo where they collaborated for a song named "color".
This song that united the two singers was the official anthem of the 2018 World Cup, which Derulo has decided to perform in several versions, with singers from some of the countries that have qualified for the competition.
"It's the idea of Coca-Cola and Jason Derulo's team. I've been contacted for a featuring with him. We agreed on the song, the style suited me. Then we flew to Los Angeles to meet him and get to work. Thank God I'm happy with the end result."
And for your information, Douzi was even named best artist in Germany and performed on the occasion for the day of the Green March, in 2016, at the NBA Halftime Performance in Orlando, USA.
To this day he has a lot of famous songs like "Maryama", "Laki Qalbi", his version of "Laayoun Aynia", "Bikhtissar",   "Lmouja", "Mina", "Awal Hob", "Mazal Mazal", "AMAR", and even his latest song called "Khalik Maaya" that we recommend you to listen.