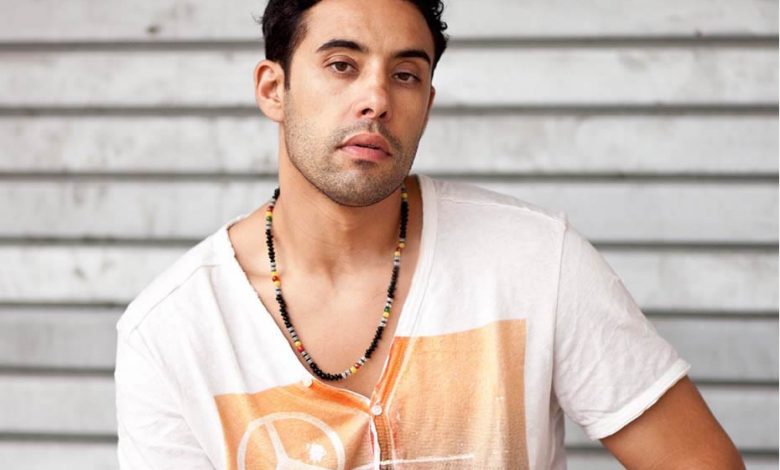 The Moroccan artist who has already attracted the attention of big names in the field, Ahmed Soultan may have found the miracle recipe that mixes modern and traditional. Quickly noticed and invited by the BBC, nominated for the MTV Europe Music Awards and holder of a European Music Award (always given by the American music TV channel), Ahmed Soultan is a Moroccan singer, head of the "Afrobian" (Afro-Arabian Soul) movement, a mix of African and Arabic-sounding music. Not content to be the forerunner of this movement, Ahmed Soultan has also attracted the favors of world-famous rappers such as Ne-Yo, with whom he signed "Amazing You" and "I Don't Wanna Die".
Ahmed Soultan: the Afro-Arabian Soul singer of Taroudant
Ahmed Soultan was born in Taroudannt, Sous-Massa-Drâa, Morocco, on 17 June 1978. He settled in France because he's father went to work there as a factory worker, and afterward, once he finished his studies, Ahmed Soultan found himself back in his native country. His curiosity and open-mindedness pushed him to dive into music without hesitation.
His first single "YA SALAM" was an unexpected success, Ahmed Soultan has a great interest in the modernization of popular music as well as Moroccan culture, in particular, he was able to find the right combination to gently connect young people with their culture.
It is difficult to classify this 41-year-old Moroccan singer in a category, to define him in a word, that would reassure labels, producers, broadcasters or journalists. Ahmed's music is a mix of soul, hip hop, traditional Moroccan influences, gnaoua rhythms, 80's keyboards, funky brass, groovy flutes, slow RnB, jazzy piano, French, English, Amazigh, darija, Portuguese, and so on.
The following successes that continue to grow in popularity
In 2005, the talented artist produced his first album "Tolerance" which was a great success. Especially his song called "Bent nass". He quickly became popular and one of the leading figures of the "Nayda", the new Moroccan scene. After his second album "Code", in 2009, the popularity of this young prodigy was confirmed as he sings in four languages "Amazigh, Arabic, English and French" which makes him more and more special.
This young prodigy has also participated in many international musical events among these: "The Kora Prize" in South Africa, the opening of the concert of "Tiken Jah Fakoli" in Dakar, "Festival of Sacred Music" in Fez, "Moonfest" in Marrakech, Music Festival of Casablanca and many other European scenes such as Barcelona, Amsterdam, Paris, and so on.
Elected as best pop artist at the "Méditel Morocco Music Awards" of 2013 and 2014, as well as at the "MTV Europe Music Awards" of 2012 and 2013.
In 2014 he did a song with Dizzy Dros, DJ Van, Manal BK, Muslim and Shayfeen named "Mantsayadch", which was also a great success. Followed by the song "TJR " with Don Bigg, one of the pillars of the Moroccan rap, who dedicated this song for his son.
"I'm African first and foremost," he says. "Unlike many other artists in North Africa, who turn to areas of immediate influence, I'm creating a network that feels like me. I collaborate with young artists who are close to me in terms of culture, rhythmic anchoring, etc. I work with young artists who are close to me. And I've always been amazed that you can listen to Kanye West in Morocco or Senegal, but you can't recognise your neighbour's music."
Since the beginning of his career, he has won a windfall of awards and after seven years of absence, Ahmed Soultan returned in force in 2017 with a new album entitled "Music Has No Boundaries" where he has collaborated with many artists such as George Clinton, Femi Kuti, Fred Wesley, Pee Wee Ellis, and RZA.