RedOne is today one of the most popular producers in international showbiz and is the first Arab to have won multiple Grammy Awards. For the Moroccan artist, however, it's been a long road to savoring fame. The man who has been arousing the curiosity of the paparazzi since the release of his single has been rolling with the biggest stars on the planet. Let's take a look back at the journey of a music lover who remains attached to his origins.
The youngest of nine siblings, RedOne, whose real name is Nadir Khayat, was born on 10 April 1972, in Tetouan. The man who became a renowned producer and artistic director came from a home with a deep passion for music. At home, the nine brothers and sisters played different instruments, but never at the same time. "Fortunately! Because there were all kinds of styles: rock, soul, traditional music… I loved the Beatles and Led Zeppelin," says RedOne.
Nadir grew up happy, hanging on to his guitar, singing Bob Dylan and Stevie Wonder. One day on the beach at M'diq (a Tetouan beach), he met the future Moroccan King, Mohammed VI – who has yet to succeed his father King Hassan II of Morocco. "I'm a musician, I write my own songs and I've got a dream!" The prince replied: "Above all, never give up." Nadir took the advice. He spent his life exploiting his talent as a melodist, his sense of rhythm and his desire to share his "positive energy". But the secret of success lies elsewhere. "When young people ask me if I can make them famous, I tell them three things: master your instrument, take an interest in the history of music and, most importantly, believe in your dreams. It's also thanks to the encouragement of my family and friends that I have been able to succeed."
"In Sweden, I thought it would be easy, but it wasn't."
He studied until the age of 18, before deciding to immigrate to Sweden at the age of 19 to devote himself entirely to music. "I thought it would be easy, but it wasn't. "In Stockholm, he took on a series of odd jobs and would sneak into a friend's snack bar in the evening to sleep. With his guitar as his only companion, he composed and dreamed of a future as a star in the cold, amidst the smell of fried food. There's no question of "going home like a loser". Nadir goes around the bars, sings wherever he can. He met a bassist, a guitarist and a drummer with whom he started his first band, Subculture. That was the time he understood that his "thing" is not really the stage as the writing of melodies. He composed for all of them, writes a song with a premonitory title, "Joyful Life", which brings him a great notoriety in Sweden. Back in Morocco, he remains a stranger: "It was killing me! "One summer, in Tetouan, he confided to his sister his desire to go to the United States.
Moving to the United States
At almost 30 years old, he's back on the road again. He sleeps in a recording studio on Broome Street in New York City. "All it takes is one "yes" to get things moving.  But in America, yeses are rare. The music industry is a fortress lined with distorting mirrors and full of traps. His agent struggled to place his creations, until the birth of "Bamboo", a song that is consumed like an energy drink. Remixed with the title "Hips Don't Lie", it will be the official anthem of the 2006 Football World Cup, performed by Shakira. RedOne is getting excited but forgets that football is not a popular sport on the other side of the Atlantic. Success is ephemeral and the fall is all the more difficult. "For the first time on New Year's Eve 2007, I lost hope," he says. RedOne has just gotten married to the beautiful Laila Aziz (today, a Los Angeles-based Dutch-Moroccan fashion designer), and the couple had moved to a studio in New Jersey. There was an air mattress in the middle of the empty room, and nothing left in the bank account. Laila managed to borrow 3,800 dollars from her sister, enough to last a little longer. The couple gave themselves three months' respite. Weeks went by…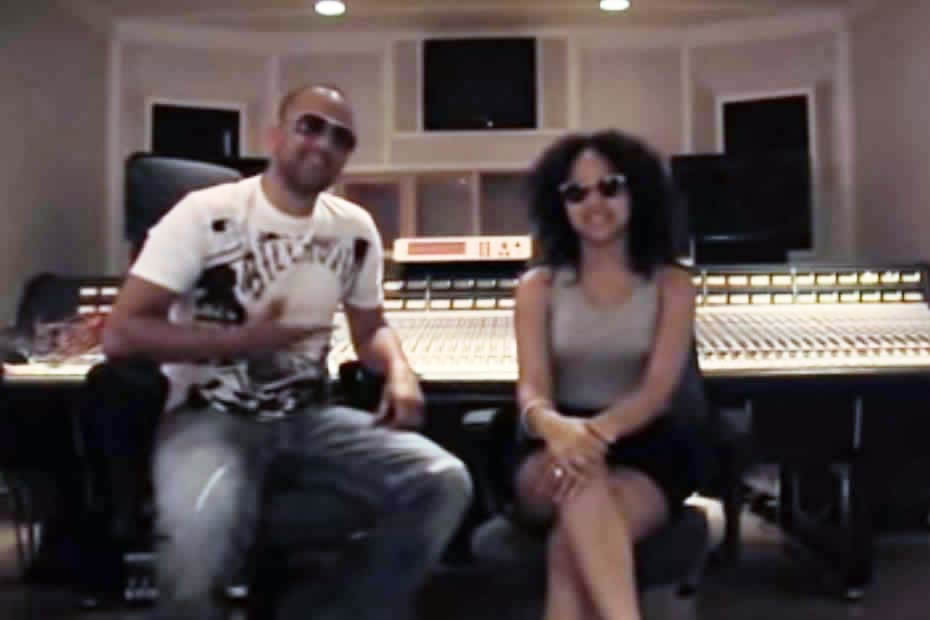 One day, the label Epic Records calls him and asks him to make a remix for Jennifer Lopez. The result pleases. He is offered to test "an artist who has just signed". RedOne spends five days in the studio with Kat DeLuna, who is not yet 20 years old. Five songs are released. The singer asked the label team to attend the session. Listening to "Whine up", producer Charlie Marche got up from his chair. "You're a genius! "he said. Remembering this, Nadir laughed. "It was the third month, the very last chance,". Now, after years, he still can't believe it. "Before leaving, Charlie exclaimed: "This is my guy!". Four words that changed his life. Epic Records wrote him a check for $120,000. The air mattress ended up in a closet and soon the studio looked like a nice furnished apartment. "Whine up" was in the charts of more than forty countries. RedOne collected $2 million.
Lady Gaga, a decisive meeting…
The studio grew as of his family with the birth of his son Daniel. His manager suggested that he meets a young artist about to leave his label. "If you can see her for five minutes…" In the Sony Music Studios in New York, he met the person of his life. Hello," said Nadir, "I'm RedOne – Hello, I'm Lady Gaga," replied the young singer with platinum blond hair. RedOne immediately sees the incredible potential of the 21-year-old starlet. She reminded me of a Swedish singer of Moroccan origin, Leila K," the musician explains. I advised her to look at her clips and create a similar universe – and a more upscale one at that." Lady Gaga performs. RedOne composed for her the hits "Boys, Boys, Boys", "Poker Face", "Just Dance" but also "Bad Romance", "Alejandro" and the tracks from the album "Fame Monster" for which he received a Grammy Award. In New York, the duo never left each other. At the same time, he began working with Akon, "who has brought me a lot". The collaborations followed one after the other with the best of pop music.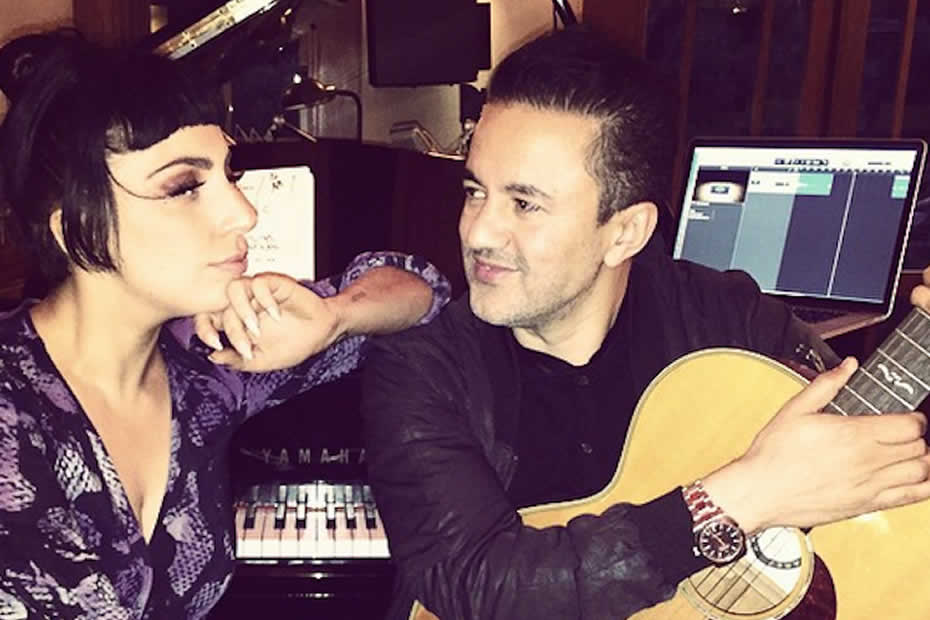 A star producer
In addition to Lady Gaga, RedOne has produced music since 2007 for many artists around the world. Among them, Britney Spears and Pitbull, but also Enrique Iglesias and Nicki Minaj, for whom he notably produced and co-wrote "Starships" and "Pound The Alarm".
The list of his collaborations is long and envied by all: Akon, Justin Bieber, Brandy, Cassie, Cher, Taio Cruz, Jason Derulo, Mylène Farmer, Selena Gomez, Austin Mahone, MIA, Lionel Richie, Usher, Kelly Rowland, Magic System, Nicole Scherzinger, and so on. They all have called upon his talents.
He also produced Swedish artists, Canadians in particular, whose hits hit the charts. He even won a Juno Award in Canada. In 2011, RedOne is nominated for a Grammy Award in the category Producer of the Year (Non-Classical).
Rising fame in Morocco
In Morocco, he became a star in July 2011. On the occasion of the Throne Celebration in Morocco, King Mohammed VI decorated him with the Ouissam of Intellectual Merit, one of the highest distinctions in the kingdom. The producer reminded the sovereign of their meeting almost fifteen years earlier. I remember," replied Mohammed VI. This is a good example for Moroccans: you have to believe in your dreams! "That's the lesson of this extraordinary journey. The child from Tetouan has not forgotten his origins, nor his parents who supported him, nor the courage of his wife, nor the generosity of his sister-in-law. He never misses a summer in his house on the beach, with Laila and their children, Daniel and Jade.
"I am proud to be Moroccan and I have never stopped being Moroccan."
RedOne and Karim Kharbouch, aka French Montana, have collaborated together for the purposes of this video entitled "Boom Boom", which was also associated with the Puerto Rican Ramón Luis Ayala Rodriguez, aka Daddy Yankee in October 2017. Directed by the American Dinah Jane, this single has been ranked first in 8 countries and its clip has been viewed more than 73 million times on the Youtube platform, less than 3 weeks after its release.
The scenes of their music video were shot in Morocco, not only in Merzouga, but also in Chefchaouen, Tetouan and Los Angeles.
His collaboration with Michael Jackson, his favorite
Like said before RedOne went on sign major productions with international music stars such as Lionel Richie, Jennifer Lopez, Mariah Carey, Enrique Iglesias, Mylène Farmer, Akon, and Lady Gaga, to name just a few.
For the artist, however, his favorite collaboration was with the king of pop, Mickael Jackson, at the beginning of 2009, on the album the singer was preparing before his death. "He was an incredible man. He wanted to go to Morocco and meet my mother. He'd say things like, "I want to meet the mom who raised this kid. He was very special," says RedOne.
Football, music, and Morocco
And in the life of RedOne, there is not only music, but there is also football. His favorite team: Real Madrid. His circle of friends also includes the famous Cristiano Ronaldo, to whom he never fails to wink at the social networks during Real matches in particular. To show his attachment to the Spanish team, the producer even moved to the Spanish capital a few years ago. "I swear, music and football are my life. Football is the only thing that makes me forget the stress of music. Everybody, Jennifer Lopez, Marc Anthony, Pitbull, Lady Gaga, knows that when Real Madrid plays, I don't work, I stop," he said in an interview.
In 2014,  Real Madrid presented the club's new song: Hala Madrid…y nada mas during the party celebrating the tenth European Cup, which RedOne, was the author of this work.
The Tetouan native remains also very attached to his homeland, having produced THE 2018 FIFA World Cup Russia. "It's an honor for me as a Moroccan who loves his country," said the artist.
When the producer takes the microphone
The producer now runs his own record label, RedOne Records, created in 2014, after having put an end to 2101 Records, a structure launched four years earlier rather in partnership with Universal Music Group International. That same year, he extended his string of successes by producing the new album of the famous Ivorian group Magic System, "Africainement votre", marked by a strong Moroccan sound. And the work done by the Moroccan-born producer was well rewarded. Indeed, the artist has no less than eight Grammy Award nominations to his credit and won two in 2010.
RedOne has reached a new milestone in his career by revealing his singing talents. His first single, "Don't you need somebody", was released in June 2016, featuring some forty international stars from the world of music, film, and sport, further confirming the Moroccan-Swedish producer's reputation in the world of showbiz.
And in 2018, Redone and a fine line-up of Moroccan celebrities have released a video especially dedicated to His Majesty King Mohammed VI who was celebrating his 55th birthday. A beautiful way to express the Moroccan people's unwavering attachment to their King. Since then, he still continues releasing songs that show the love that he has for his country, and Africa in general, like with the song: We love Africa, released in August 2019, featuring Aminux (a Moroccan singer) and Inna MODJA (a Malian singer, model, and actress).