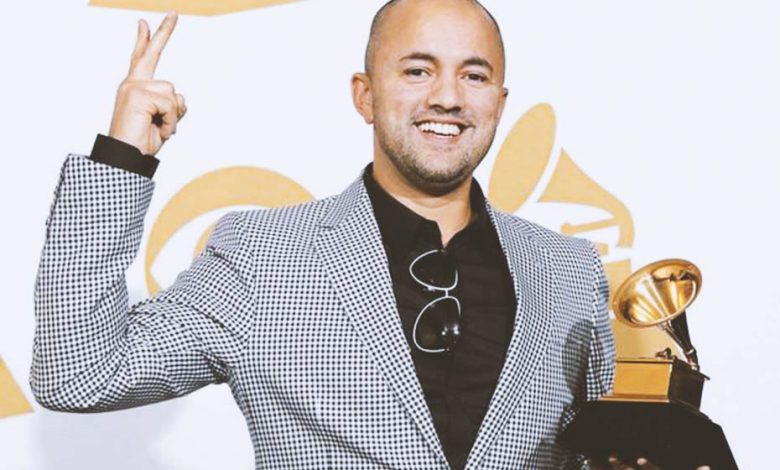 The producer and songwriter RedOne, originally from Tetouan, whose real name is Nadir Khayat is today one of the most popular producers in international showbiz. Not only that, but he is also the first Arab to win multiple Grammy Awards.
Khayat was born on 9 April 1972 in Tetouan, Morocco. He studied until the age of 18, before deciding to immigrate to Sweden at the age of 19 to devote himself entirely to music.  After years of work, and moving to the United States, his manager suggested that he meets a young artist about to leave his label. "If you can see her for five minutes…" In the Sony Music Studios in New York, he met the person who was yet to be Lady Gaga.  RedOne, which he immediately saw the incredible potential of the 21-year-old starlet, reminded him of a Swedish singer of Moroccan origin, Leila K. He advised her to look at her clips and create a similar universe.
Lady Gaga performed while RedOne composed for her the hits "Boys, Boys, Boys", "Poker Face", "Just Dance" but also "Bad Romance", "Alejandro" and the tracks from the album "Fame Monster" for which he received a Grammy Award.
When he won, RedOne sent a message to King Mohammed VI dedicating his Grammy Award received in 2010 for Lady Gaga's Poker Face album. He was nominated in his career for ten Grammy Awards, by winning in total three. He also received the Grammis Award for Producer of the Year, which is the Swedish equivalent of the Grammy Awards. In 2009, he was the number one producer on the Billboard Hot 100.
In this video below you can see him and in his wife, the famous Moroccan fashion designer Laila Aziz, at the 53rd Annual Grammy Awards red carpet in 2011: