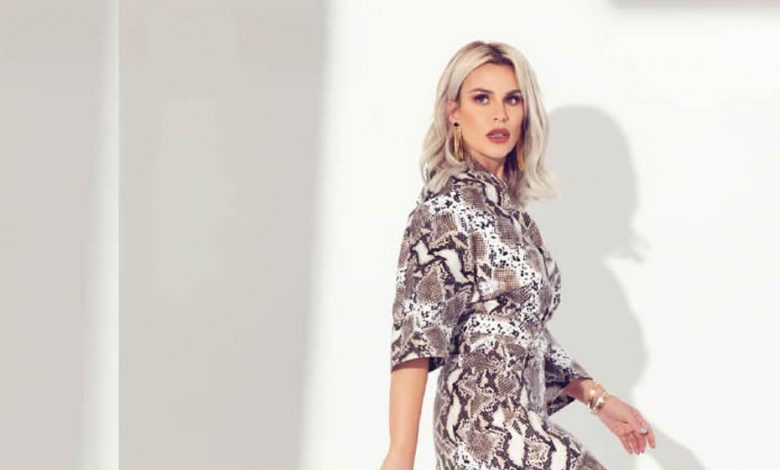 Laila Aziz is a fashion designer and a real inspiration in Fashion design who stands out from the crowd! Her creations are exhibited in international showrooms. Her fashion label "Kayat Design" has established itself alongside the world's biggest brands.
Laila Aziz is none other than the wife of the internationally renowned Moroccan producer RedOne. It is true that thanks to her husband, a few doors have been opened to her in the United States, but the secret of this stylist's success is her talent, her unfailing workforce, and her passion.
Laïla Aziz – Starting point and years of work…
Laïla Aziz's passionate temperament and hard work have made her destiny a brand with growing success. Distributed under the Kayat Design label, her creations are aimed at a hand-picked clientele in search of exclusivity. Meeting with a stylist who has already conquered Hollywood.
Her outfits can be seen in specialized showrooms alongside brands such as Balmain or Saint Laurent… Kayat Design is this new brand in full rise, whose destiny has been written in gold letters on the red carpets for a few years now. From Jennifer Lopez to Vanessa Hudgens and Selena Gomez, Hollywood stars are snapping up the creations of Laila Aziz.
Born in the Netherlands to a family from Tangier, Laila was interested in fashion from an early age.
"When I was younger, I was designing clothes, I was interested in styling. Fashion is a passion for me. My mother never took it seriously, she always told me to go and have "real" higher education".
Proud of her roots, she studied law in Holland before listening to her heart by enrolling in a fashion design course. At the same time, her meeting with the producer RedOne opened new perspectives in America. Despite a difficult start, her husband's burgeoning success gave her a glimpse of a future that was not quite ideal: "Life as a desperate housewife in Beverly Hills never made me dream," she says. She quickly turned her passion into a job and won her first success on the red carpets during the Grammy Award in 2006, wearing a caftan she had designed herself. Aware of her potential, the designer has since been making elegant designs that even famous people cannot resist. Turned towards evening gowns in its early days, the brand has since evolved towards a more casual but still elegant style, in the image of its designer.  
Aziz is your maiden name, Khayat is your husband's, the producer RedOne, and Kayat Design is your clothing brand…
I wanted to use my name but I wanted something that would get more attention. Kayat is a beautiful and timely name because it means tailor.
How did the Kayat Design adventure begin?
I went to law school in Holland. At the same time, I already knew that I was going to get married and move to the United States, but in order to practice there, I would have had to start my studies all over again. That's when I realized that in my life I had never taken the time to do something that really interested me. In the meantime, I decided to enroll in a fashion design school before taking the plunge.
Tell us about your first collection…
It was clearly Moroccan-inspired. People liked it but didn't want to wear it, especially because of the "ethnic" design of the pieces.
What is the philosophy behind each of your collections?
I want the women who wear my creations to feel beautiful. Design is a real space for expression. I create according to my desires, my moods.
How long did it take before your creations were noticed?
In 2006, I went to the Grammy Awards wearing one of my creations. It was a traditional caftan with some western touches. Everybody was asking me where I got my outfit and especially where you could buy it. That's what motivated me to work even harder because I realized that my ideas worked.
Can we say that the main influence of your collections is Moroccan?
Of course, it can be found in the colors and accessories I use.
How did you manage to reach an audience of stars?
I never asked celebrities if they wanted to wear one of my creations. I wanted them to be interested in it and want to want to wear it. I concentrated all my efforts in showrooms, celebrities went there and some of them bought my dresses. It was only after they wore them that I told them that they were mine.
Can you name some of your most prestigious clients?
Selena Gomez, Jennifer Lopez, Vanessa Hudgens, Zendaya, Priyanka Chopra, Hailey Baldwin, Britney spears, and so on…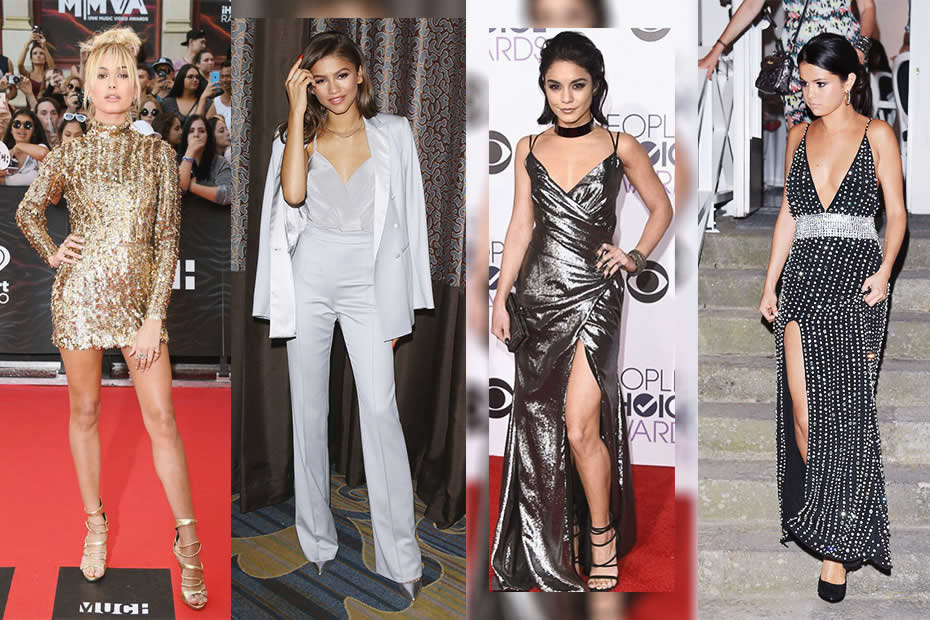 How did you build the success of your brand?
I have a showroom in Los Angeles and my clients choose the outfits they like. My clientele is very exclusive, they come from China, the Emirates, and like to wear unique pieces. I make a lot of bespoke models, and many of them are not visible on my website.
Do your clients choose outfits for specific events?
Most of them do. My job is to meet their wishes. Their outfits should reflect their social status, personality, and taste as well.
What does fashion mean to you?
I have always loved fashion. When I was younger, I used to design clothes, I was interested in styling. Fashion is a real passion for me.
What are the five must-have pieces of your wardrobe?
A good pair of jeans, a leather jacket, an overcoat, heels, and a beautiful handbag.
What does the caftan mean to you?
It's a very special garment, it's part of my identity, I grew up with it. Every wedding is an opportunity to wear one. I took advantage of these events to create my own from a very young age. I bought my own fabrics and had them sewn by a seamstress.
Fashion is exploding in Arab countries. Are there any designers that catch your attention?
Elie Saab is one of the first to break through and he gave Arab designers a lot of hope by showing them that it is possible to succeed in America. He worked hard to get there. Sincerely, I hope to be the one to open the way for Moroccan designers abroad.