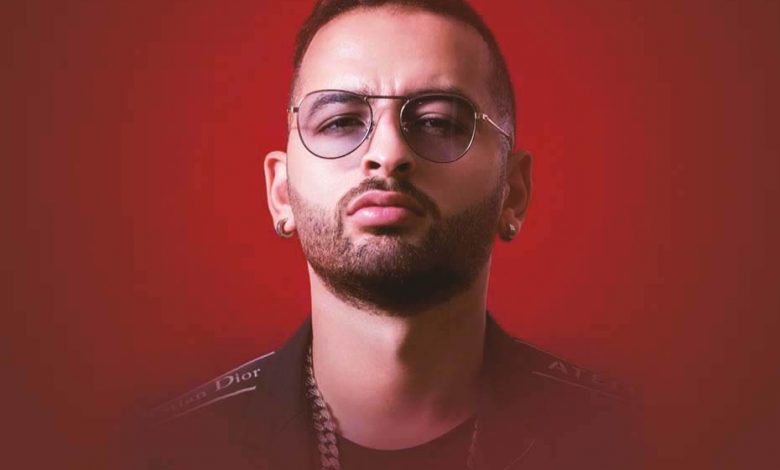 Not only he is now one of the most famous Moroccan singers that everyone is listening to today but he is also a singer with his own style and is modernizing the music of the Maghreb. Discover Below the Moroccan singer who marks its difference in the Moroccan R&B universe.
Aminux: The leader in the world of R&B/Soul music in Morocco
Amine Temri, Alias Aminux, born on February 19, 1991, in Tangier, holds a degree in electrical engineering from the Faculty of Science and Technology of Tangier and raised engineer in 1st-year cycle of state engineer in the same institution. Singer since 2007 and leader of R&B music in Morocco, he has been a member of T-Clan Rap (a rap group) since 2008, before taking off and starting a solo career. He is now one of the most famous Moroccan singers that everyone is listening to today.
Starting his solo career in 2009, he created his own and new Moroccan R&B style, which is inspired by American music as well as the French school of the '90s, but with an Arabic touch.
Since 2010, he has been working with the label "Africa Prod" and in 2013, he released his first video clip "TFAT CHEM3A" considered as the first single of his first professional solo album "ANA WIAK (ME & YOU)". 2 months after the release of "Tfat chem3a" he launched the second single from his album "ANA WIAK" which made the buzz on the radios in Morocco and France too and which got the first place in the ranking of the 30 best hits most requested by the listeners in Morocco.
Before the release of the album #ANAWIAK, Aminux has launched several single and mixtape, the latter has been a huge success and large numbers of views on the youtube channel as well as sharing and broadcasting either on social networks or FM radios in Morocco, France, Algeria, and so on.
"Anawiak" which makes the buzz in Morocco and is among the best hits and the most requested songs in Morocco. A song that he wrote and composed himself, which proves that the talent of this young artist goes beyond being a simple "interpreter".
Thanks to its hits that play over and over again on the Moroccan airwaves, Aminux has performed on several stages, including the Mawazine Rhythms of the World festival for its 15th edition in 2016. And it wasn't the last time since he performed there again in 2018.
Some health problems…
After his performance at Mawazine, the famous and talented singer Aminux was absent from the scene because of some health problems  that he didn't want to give any details about, only a message, for his fans, on the social networks saying:
"I am currently experiencing health problems and will soon have to undergo treatment that will last more than six months. I hope everything will go well but I'm not sure I have the strength to sign my return to the stage and continue my artistic career," he said in substance.
A couple of weeks later, he returns thankfully on stage and posted a photo of his mother on his Facebook account with the comment: "I thank all the people who have asked about me". In the same post, he also thanked King Mohammed VI who covered the costs of his hospitalization: "I thank King Mohammed VI and the staff of the military hospital in Rabat. I am well and my mother thanks you for your prayers".
The following successes that continue to grow in popularity
With several hits in his pocket such as "ANA WIAK", "Machi Bhalhom", the amazing singer keeps growing on success and in popularity.
True to his style, the artist subsequently unveiled another single "Makayn Ma", and then rocked the Moroccan scene with "Jehdi Tsala", which also proved a hit, exceeding millions of views on Youtube.
Not only he is now one of the most famous Moroccan singers that everyone is listening to today but he is also a singer with his own style and is modernizing the music of the Maghreb.
While his new album "Remontada" was announced at the end of 2017, it is a single that dominates Amine Aminux's musical news. Launched on 6 April 2018 with a very futuristic video clip posted on YouTube, Ghanjibo, the Moroccan singer's latest track is all the rage: already more than 3 million views in 2 days. More than a success, it's a phenomenon!
"The idea of singing R&B in Arabic came to me when I was listening to French and American R&B songs in 2009 and I thought, why not make an R&B album but with a Moroccan touch."
In 2019, he released some songs like: "Ana Dialek", "Jibha F Chebka", "Bini w Binek", "WE LOVE AFRICA" a collaboration with  Inna MODJA (a Malian singer, model, and actress) and the famous music producer RedOne, and finally his latest single "Ach Dani Lik".
At the 6th edition of the All Africa Music Awards (AFRIMA) in 2019, Aminux was crowned "best male artist in North Africa" and "best African dance or choreography", for his hit "Bini w Binek" where he criticizes certain scourges such as jealousy which harms personal life.