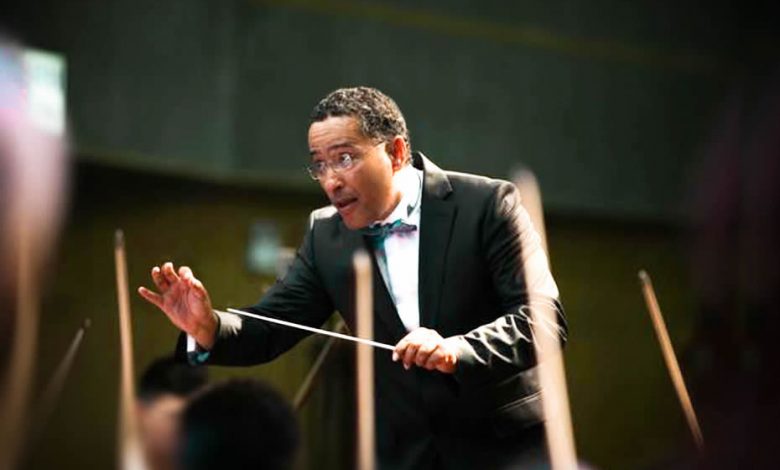 Adnane Matrone is a Moroccan orchestral conductor, an author-composer, a singer-songwriter, a guitarist, a choir director, a coach, and a Music therapist.
Founder of the association "Maroc En Chœur" and President of the SAWT International Festival of Choirs and Instrumental Ensembles, he is one of the pioneers of choral singing in Morocco.  A Moroccan representing his country with pride and honor. Discover more about him by reading this article until the end.
Adnane Matrone:

Starting point and years of work…
The musician shared his debut in an interview. He recalls that while in high school, he attended the music conservatory in secret from his family, who were opposed to him evolving in this field, for fear that he would be distracted from his studies. That's the way it was until he graduated from high school with honors. So he was able to prove to them that he could balance both at the same time.
He decided then to continue his university studies in geology while attending the National Institute of Music and Dance in Rabat, where he learned rhythm, harmony, and mastery of several instruments.
Although the conductor successfully completed his degree in geology, it was his love for music that eventually took over. He finished his musical studies the same year. Two years later, he graduated as a music teacher and worked in institutions and music schools for eight years.
After that, Adnane Matrone moved to Casablanca, where he managed the music school at the Higher Institute of Commerce and Industry. Between 2014 and 2016, he lived in France to complete his musical studies. After graduating in music therapy, he returned home, stopped from teaching, and devoted himself to an art therapy practice that he set up. At the same time, he hosted several musical evenings, which allowed him to rediscover his first love, the stage.
A unique conductor with promising talent that is touching a lot of people
Author-composer and guitarist known in Moroccan classical music, Adnane Matrone has secretly sharpened his passion for discovering new sounds and his interest in musical composition. But his passion was such that it was difficult for him not to let his secret reveal itself to the public. His joy of living through music can now be read on his face every time he is on stage conducting a musical orchestra.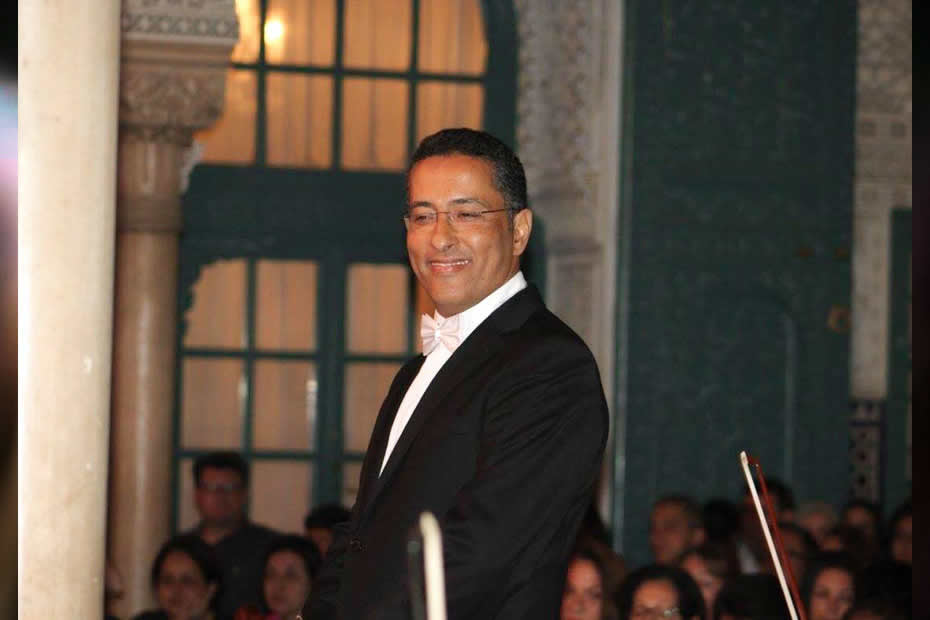 Adnane Matrone has led several musical groups on tours in Morocco and abroad. His company is distinguished by the diversity of its members and guest artists, of all ages and different nationalities, who share the universal language of music.
"If the group were 100% Moroccan, it wouldn't be what it is today, musically speaking. Seeing a Moroccan playing Moroccan music isn't something out of the ordinary but mastering Moroccan music when you come from elsewhere, in a process where the Moroccan members are the artistic pillars, is a great achievement." – Adnane Matrone, conductor
Moroccan until the end: The following successes that continue to grow in popularity
Adnane's attachment to the Moroccan culture in which he was immersed makes all his artistic inspiration, with the composition and score inspired by these ancestral rhythms. He said that he didn't want to be deprived of his identity. He studied everything about Western music and he used it in music in the broadest sense, whether it's Arabic or Moroccan.
Today, hundreds of people and companies have benefited from his techniques and can testify to its power, efficiency, and speed. Adnane Matrone has published a first book on choral singing: "Le chant choral marocain", which means: "Moroccan choral singing", then "Les voix arabesques", which means: "Arabesque voices", a very precise guide on the harmonization of Arabic music.
Known for his creativity and practicality, Adnane quickly knows how to find an individual's strengths, identify what is essential, and establish tangible steps in the realization of a vision or an objective. His clients particularly appreciate his talent for synthesis and his ability to make daring challenges coexist with the needs of everyday life.
Since 2007, he has been managing SOPRANO Com-coach, a coaching company specializing in team-buidings, training, and individual coaching.
Adnane is a certified coach from the AMIF high academy of coaching and music therapy in Paris. He is also trained in Transactional Analysis, NLP, MBTI… He has university training in geology, music education, and psychopedagogy.
He is also president of "MAROC EN CHŒUR" a choral singing movement in Morocco and even president of "ELSISTEMA MAROC" the largest project for the creation of children's symphony orchestras in underprivileged areas.