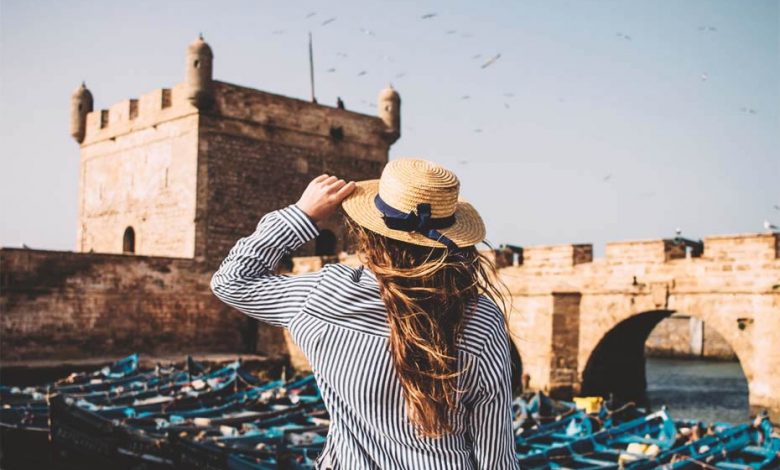 Can I travel alone in Morocco? This is a question that many people ask without finding the good answer. Let's clear things up… So should you be traveling alone in Morocco? Is it a good idea, a bad idea or a once in a lifetime real experience to live?
For a lot of people, the answer without hesitation could be a big YES! If that is you or you are not sure about it. The important thing to know is that there are a few rules to keep in mind. 
What to expect? Here is the complete guide for any man and woman to know before hands, and how to enjoy your solo trip to Morocco in complete freedom and peace of mind!
TRAVELING ALONE TO MOROCCO? WHY YOU SHOULD GO FOR IT!
Because Moroccans are amazing and the country absolutely sublime, it's as simple as that! Yes, clearly, we do not hide the fact that traveling alone in Morocco requires a little bit of "adaptation" at the beginning.
In this country as in many others, there are some basic rules to know and follow to ensure your wellbeing and safety. This will be more explained below, so be sure to read all the way till the end.
Very friendly people
Some tourists might get annoyed, for instance, in some Moroccan souks because of the many salesmen who almost throw themselves at the tourists to make them buy their goods. This is due to a lot amount of tourists that keep coming to Morocco and for those of you who experience this, some like to think that Moroccans aren't really nice and only want to trick you into selling what they want you to buy, which is obviously not true. Morocco is so much more than that. Hospitality is like an art of living in Morocco. Compared to other western countries, were self-catering is key. This is why many people fall in love with this beautiful country… also because of its food's diversity, nature and so on.
It is true though, that in Marrakech for example, you will find many people who will try to sell something. Just keep in mind that those Moroccans are trying to make a living and sometimes tourists are one of the best and easiest ways to provide it. Most will be really nice while some won't really care about you. But isn't that the case anywhere you might go?
The only big difference you will find and quickly realize when you dig deeper and meet Moroccan people is that the locals are extremely friendly; especially locals living in small villages or small cities. They could easily invite you to eat with them, go to their house, and drink tea without wanting anything in return but your happiness. And THIS, you won't find it anywhere else.
The complexity and simplicity of the fact…
Yes, it's possible, sometimes you just have to put yourself in the position of running into the right people. That's where all the complexity of a trip to a destination like Morocco lies. We are often suspicious, sometimes rightly so. But if we open up… it can sometimes lead to a great experience, a moment of pleasure and sharing. The difficulty is to make sure you find good people to help you. so you can enjoy your trip. And why not, even make it more enjoyable by learning more, at the same time, about Moroccan culture.
Once you have found the right people, stick to them like glue ? and if they are really nice like you think they are, they might even offer to help you visit around if they see that you might need help. And don't worry, in Morocco, these people are easier to find than you think.
But now let's stop beating around the bush and let's jump into the heart of the matter: How to travel alone in Morocco and manage the possible difficulties in the best possible way!
THE PROBLEMS YOU MAY ENCOUNTER WHEN TRAVELLING ALONE AS A WOMAN IN MOROCCO AND HOW TO OVERCOME THEM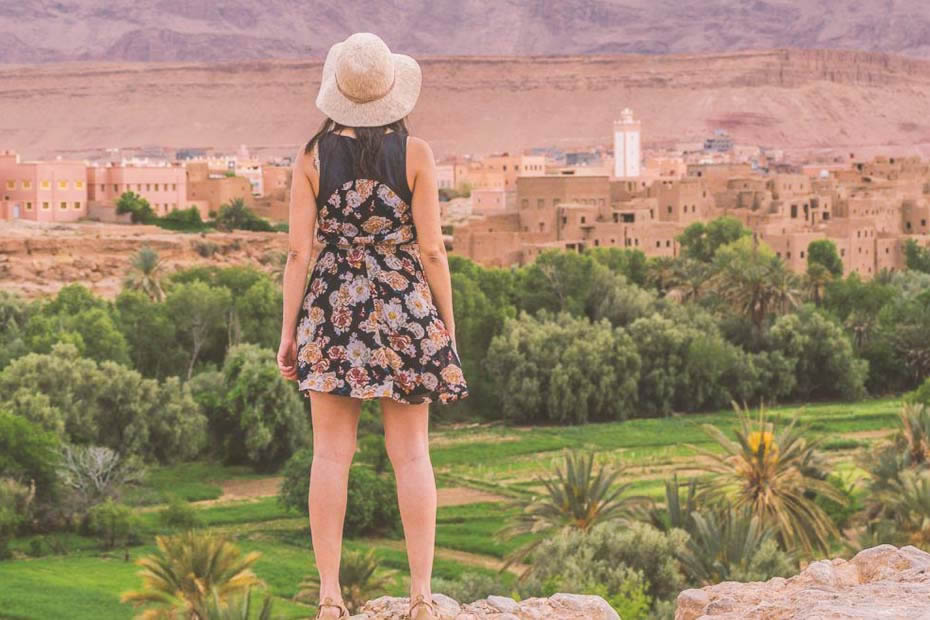 The Male Gaze
So, yes, let's be very clear, if you are a woman, the men will be watching you. Heavily, as unobtrusively as possible. Even if you wear a long, loose dress or other appropriate clothes. In Morocco, it's a fact, you're going to attract attention. You might as well get ready right away than to hide this evidence because you'll soon find out for yourself anyway! And of course keep in mind that the gazing can be worst if you wear provocative clothes, which is not recommended in Morocco. That's why it is better to know what to wear in Morocco.
Overcoming the "gaze"
Know one thing, 99% of men will only look at you. This means the wellbeing of your stay depends on your ability to ignore those looks. It might take time, but you'll get used to it. If you feel "the male gaze" don't cross their gaze, whoever "he" or "they" are, and simply ignore them by being in your bubble, do what you came or want to do and simply walk away and don't engage with them. After some "practice" ? you'll suddenly feel much better because you'll have kept in mind that it's normal in Morocco, it is not just you, and you are therefore not "the exception".
Street flirting
Of course, there are many levels of harassment. To be honest, some articles can "exaggerate" on the fact that you'll always get harassed in the street by being a woman. It depends on many things, like what you are wearing, what you are doing, where you are… But then again, there will always be a few men who will say "Hi!", "How are you?", "Where you're from?", etc.
Overcoming the flirting
Simply ignore. If you don't answer, nothing will happen. Most tourists, not knowing what to do will smile awkwardly, say "Hi! I'm fine…" and move on. That's not a good idea. When you engage, you're like initiating a conversation. Even local women will ignore them, it's normal. If you respond, it's like your giving them an opening to let them talk to you. So just ignore him (or them), even if you feel like you're not being polite, it doesn't matter it's the best way to get some peace. It was tested and it works! 😉 Definitely better than the "embarrassing smiles" that they see as an opening.
Harassment
You can be really assured on that point, there's practically no chance that this will happen to you… Not more than anywhere else, anyway.Really! This is simply because the medina is full of undercover policeman in plain clothes. Also, if a guy gets caught assaulting a Western woman, he's liable to several years in prison. That's must be a relief for many people. Like everywhere, however, there are some persons who think they're above the law and pay a hard price afterward. But you shouldn't worry about that. The chances are extremely slim and that should be a relief for many people.
Overcoming harassment
No half measures with this kind of behavior. If a guy starts sticking with you too long, flirting with you and following you for too long or if you feel "a thing" coming, tell him to go away, right away. Gently at first, then firmly. It's pretty rare, but stay aware and don't hesitate if you feel it's better to get things straightened out quickly.
If he continues, which is again really rare, tell him that you are going to call or see the police. Better, tell him that you know someone working as a policeman and he's your friend. You can even say a name to scare him more, like Rachid, Mohamed, etc. If you are in a small city or a village better use a real common Moroccan name because everybody knows everybody in Morocco, so better be aware of that if you want to look convincing. Mohamed is a good bet, there is always one around. ?
And if you reeeaaally want to scare him, say that your gonna call your friend, the policeman, but actually simply call anyone, if you know someone who speaks Darija (the Moroccan dialect) to scare him off, even better. Another thing you can do is ask someone else to "help" you and don't worry Moroccans will have your back and protect you.?
Hopefully, you will never have to get to that point!?
THE FEELING OF INSECURITY IN THE MEDINAS OF MOROCCO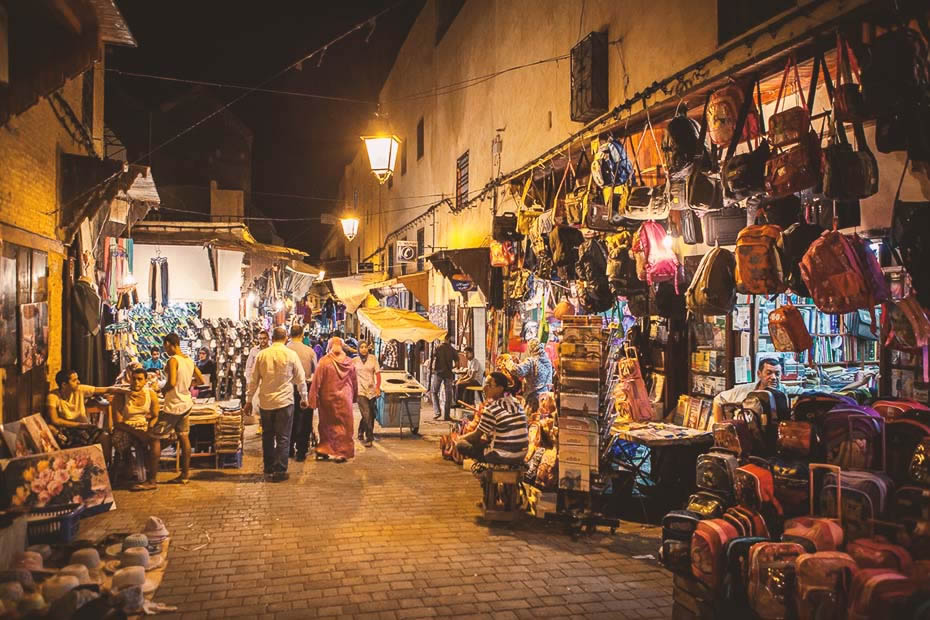 There are a lot of people in the medinas, which always limits the real risk of aggression. The feeling of vulnerability in the narrow streets of a foreign country, speaking another language that you don't know, is normal.
If you're lost or it's getting dark, it might even be worse. Your head will keep inventing scenarios inspired by scary movies and forums that you might have seen and read.
Overcoming the feeling of insecurity
Needless to say, if you can avoid arriving at night, it's much better.? If you feel lost despite your preparation, do not panic. Simply go to a shopkeeper for instance and ask him for directions. People are willing to help and he might even take you back to your hotel. By asking a shopkeeper, they will be more inclined to take you home quickly (they have work waiting for them), and they know everyone there. And as said before, Moroccans are really friendly and known for their hospitality, especially with foreigners.
If you simply feel not safe share your thoughts with other Moroccans you know, like someone in your hotel. I'm sure they will be glad to help you out or find someone that will.
OTHER TYPES OF PROBLEMS, CONCERNING EVERYONE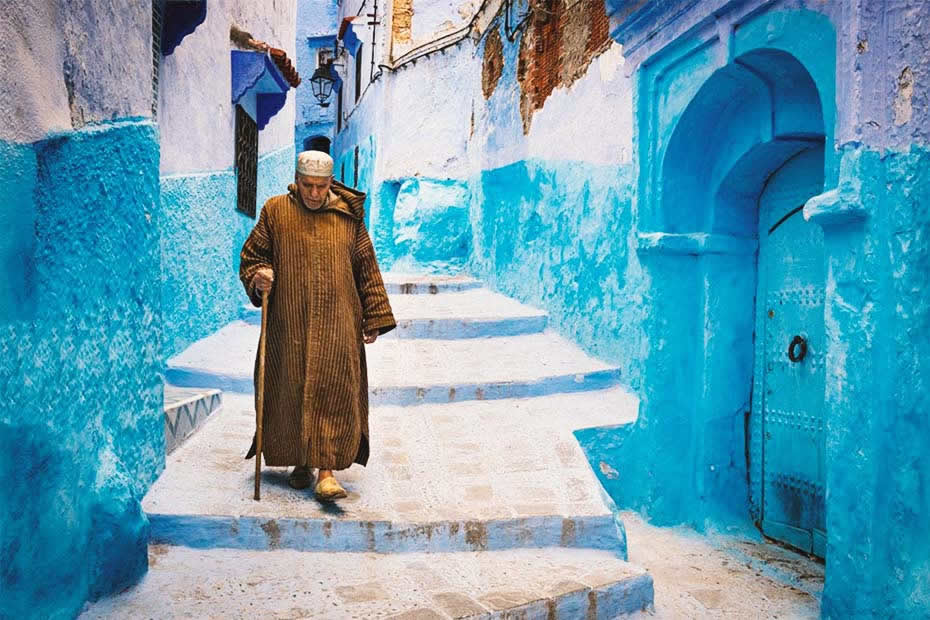 FALSE GUIDES
Whether you are a man or a woman, you may have to deal with some upsetting situations during a trip to Morocco. False guides are really part of them. A guy sees you lost in the medina with your suitcase, asks you for your hotel, takes your luggage and runs away with a big stride to make sure you follow. You always arrive safely to where you wanted to go, but sometimes if it's not really a right good-hearted person you'll find yourself paying a few dirhams at the end.
Overcoming false guides
Most of these people are simply trying to make a living. The best advice is to go with it. Accept the fact that most of them are poor and plan accordingly to have a bit of extra money with you for tips. If you feel the person is really good, friendly and nice, try giving him a little tip and thank him really nicely. He can refuse at first out of politeness and then accept. If that's the way it goes you can be sure that the person will remember you positively.? That same person can, therefore, become really helpful whenever you're going to need some help.
If you are one of those people who don't want to venture, take a taxi, a bus, or a train and try to memorize the way back to your hotel. Once again, you can also ask for directions, it is one of the best ways to be informed quietly and safely.
TOO INSISTENT SALESMAN
Depending on where you are, you might find some salesmen too insistent… "Come on, come into my store just to look, it's free." This is one of the most illogical sentences from a shopkeeper, which still works in Morocco.
What to do
Here again, the easiest way is to ignore the person talking to you. A simple "no thank you" can do the trick. If some people are really insistent, you can answer a straight forward "la choukrane" which means in darija (the Moroccan dialect) "no thank you", and go on your way.
PRICE NEGOTIATION
Whether in souks or markets, know that by default, you will be offered 5 to 10 times the local price simply because you are a tourist.
What to do
Negotiation is a way of the land. This can frustrate a lot of people, but for this, you will need to learn how to negotiate in Morocco. After a few days, you'll start to know the prices of some commodities (always the tourist prices, but not the most absurd ones).
You will have to negotiate with your interlocutors by saying that you have paid this price cheaper in another city. Because you can have total scams. You can be offered 2 bananas for 3 dirhams, then 2 bananas for 30 dirhams! If the interlocutor doesn't want to give in, it is preferable to leave and buy elsewhere. When you leave, he can catch up with you to restart the negotiation. That's a Moroccan trick by the way?. Show you are not that interested; he will lower the price if he has good margins. Afterward, you're free to accept a price to save time… or to negotiate even more until having a price that you would find reasonable enough.
CHILDREN BEGGING
In Morocco, depending on where you are exactly, you may find beggars, including children. It's a very touchy subject, because yes… how to say no to little ones who ask for a few dirhams.
What to do
You won't help by giving them money. If you really want to help ask them why they want the money for. If it is for eating better buy them something to eat instead.
MEANS OF TRANSPORTATION IN MOROCCO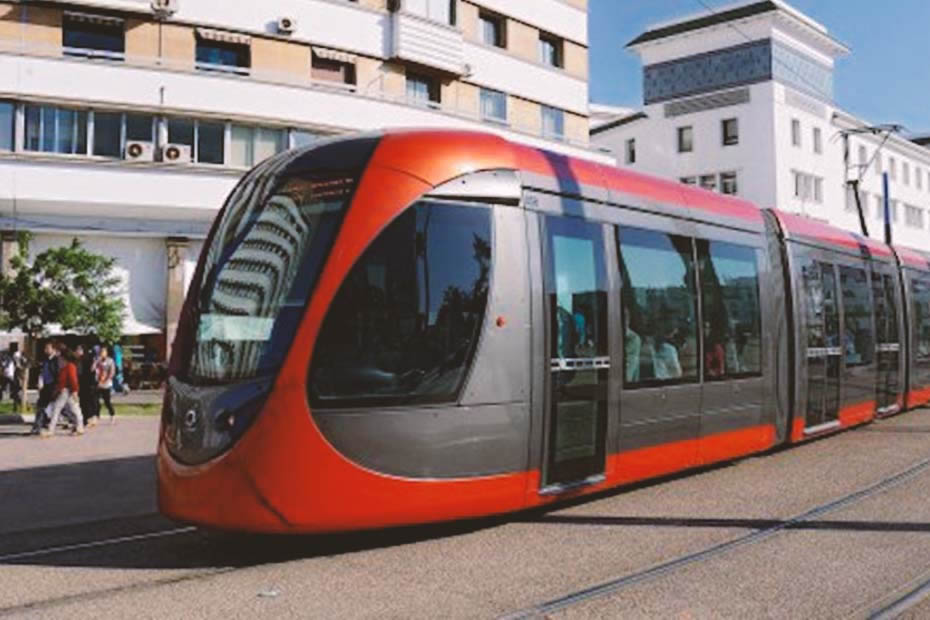 What about transportation? For many, Moroccan transport is at its best. There are many options like the taxi, the bus, the tram, and the train, which are totally safe. You should just be aware, however, of some taxi drivers who would not want to use their meter, don't hesitate to ask them to start it when you come in.
Taking the train solo is not a problem and you might find nothing to complain about. The compartments are often cabins of eight. Prefer compartments with several women, you'll be more "relaxed", especially if you are a woman. But that doesn't mean that you can't travel with men in your compartment.
Finally, you can also rent a car for your road trip, although, the idea of driving in Morocco, in general, frightens many travelers. However, after a few hours at the wheel, you get used to driving very quickly. It is not dangerous. It can just be a little bit anarchic. The whole problem lies in the fact of paying attention to carriages, taxis, buses, cars, mules, cyclists, pedestrians… It is, therefore, necessary to be patient and to pay attention.
On the other hand, outside the cities, driving is very easy. There are far fewer cars on the roads and traffic in small Moroccan cities is much calmer. It must be said that the car in the city is not very useful, in Morocco or elsewhere since they are as mentioned earlier, other means of transport.
OTHER TIPS FOR TRAVELLING ALONE IN MOROCCO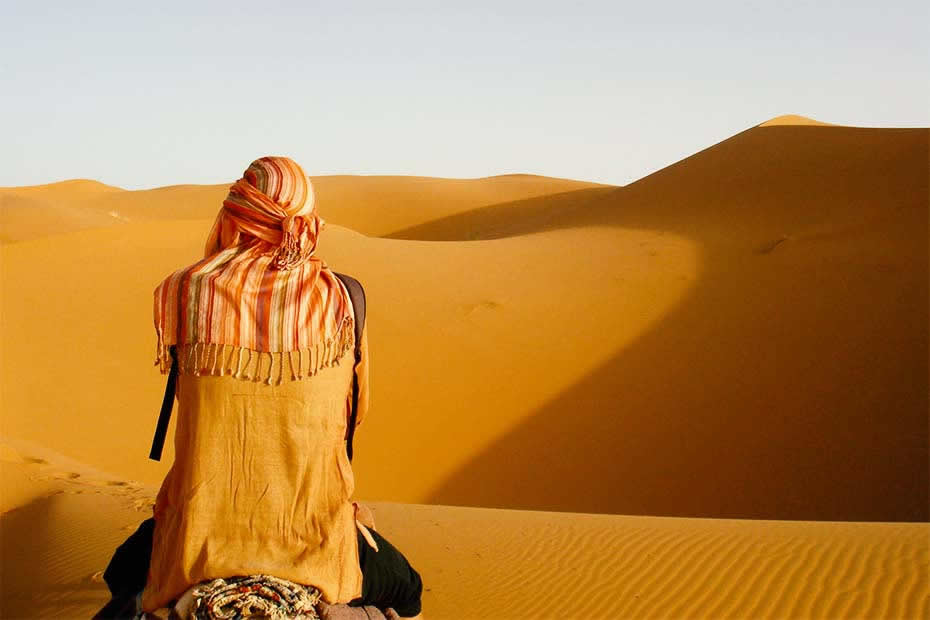 The dressing code
When it comes to a dressing code in Morocco, you are free and can dress as you wish. You just need to remember that you are in a Muslim country and that women are modest and only reveal their beauty for their husbands.
I really advise you to avoid necklines, shorts, tank tops, and mini skirts. You do what you want, but it's a piece of friendly advice. Do as you feel, Moroccans are used to tourists but you'll be more comfortable if you dress more properly.
Safety for tourists
If by any chance you feel threaten (which is unlikely), there are a lot of undercover policemen for the protection of tourists. If you should ever have to deal with a problematic individual, mention right away that you're going to call the police. By the way, really take the phone number and the address of the police station in the city where you are. That should discourage the most insistent ones. But nothing will happen to you. You can be reassured, Morocco is a very touristic country and undoubtedly one of the most beautiful in the world.
On the "safety side", you will see many police officers on the street, especially in the most touristic areas. As mentioned, there are many undercover police officers who, even if you don't see them, are there to ensure your safety. So again, do not worry and go pack your bags! Morocco is waiting for you.?