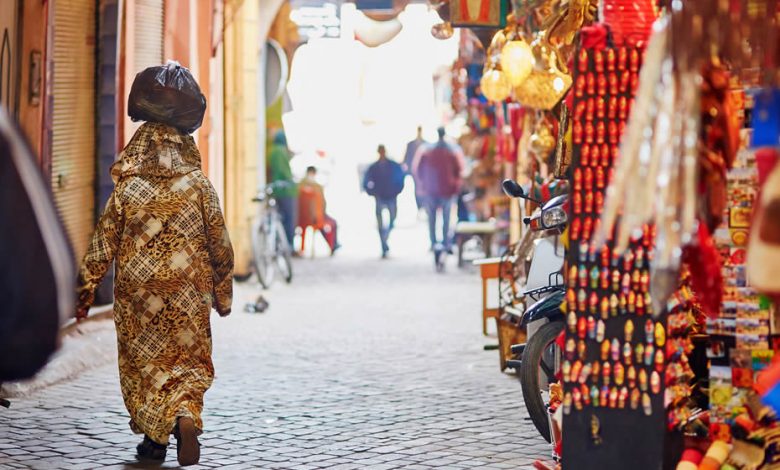 Taking a trip to Morocco is an opportunity to immerse yourself in the art of living and the gentleness of a country that is over a thousand years old. This country at the forefront of evolution, however, it does not want to get rid of its history. This is one of its advantages. Its traditions are very much alive.
The country is distinguished by its nomadic, Arab and European influences. Experience special moments as close as possible to the inhabitants by walking through the narrow streets of the cities and villages. Travel the country to exchange with its people. Moroccans have a great sense of hospitality and will surely invite you to drink tea with them.
Discover the whole daily life of Moroccan culture, learn how to live in Morocco, and see how the inhabitants evolve. Their daily way of life brings together their practice, their cuisine, their architecture, their historical richness and their diversity in religion. These are allegories that will enchant you during your stay.
Moroccan life: combining tradition and modernity
Moroccans generally earn their living from agriculture and breeding. They are honest with each other and have a sacred, fraternal relationship. They are also hard workers and are very good at negotiating -which is definitely part of their culture. Hospitality is also a must for them because it is in their tradition. However, they can be demanding when it comes to their wealth or solidarity. Morocco has always taken advantage of its external relations to improve its future without breaking its millenary traditions. The evolution of the modern world is pushing Moroccans towards new perspectives where they could combine Moroccan tradition and modernity.
Moroccan architecture: strong asset of the tourism sector
The first characteristic of Morocco is its architectural art. Refined and ornamental, Moroccan architecture reflects a history full of twists and turns of the imperial cities. You will have the opportunity to contemplate the fortifications of Taroudant, Marrakech, Fez, and Meknes during your stay. Moroccan architecture was built after successive conflicts and generational rivalries.
Moroccan architectural art has managed to preserve its traditional profile because craftsmen need to revive traditions dating back to the Berber era of the country. For the tourism sector, it is a real asset to have such a heritage as tourists generally look for this historical side beyond the beach and the summer sun.
Culinary art: essential characteristic
Moroccan culinary art is an integral part of Moroccan culture. In fact, Moroccan cuisine is so good that it is considered to be the second-best cuisine in the world! The country is internationally renowned for its typical Western dishes. It is a cuisine that reflects a historical past and a whole art of living to welcome guests.
Morocco shows, through its recipes, a great diversity of taste in its dishes constituting a pleasant and delicious whole. This thousand-year-old country has forged a unique identity through its typical products: couscous, dishes drizzled with honey and melted butter, Moroccan sweet tea that is poured from a height, a Moroccan biscuit called "ghoriba", dates, pastilla, milk, gazelle horns, "baghrir" or "msemen", etc.
The dish that makes Morocco special is couscous and the tajine which never tastes the same every time. It is a stew made from chicken or lamb meat or fish. To this, vegetables are added, not only for taste but also for decoration. They are many varieties of this dish and If you like spices, this is definitely something you should try.
Moroccans can also make you taste a dish they particularly appreciate: harira, a chickpea soup made from dried vegetables. They consider this soup to be a complete meal, as it is made up of meat, condiments, and spices. They also like to eat "bissara" a bean soup. If you like vegetables, you will be served!
Pastries are a little bonus if you still have room for them. They are generally made from almonds and are sweetened with honey, not sugar.
Religious practices in Morocco and moderate Islam
The official religion of the country is Islam. The Moroccan religious leader is the king. They are 99% of Muslims, including Sunnis. However, other religions such as Judaism and Christianity are practiced in the country. For centuries, the State has guaranteed the free practice of other religions.
Moroccans have daily cultural and commercial exchanges with Europe and the West in general. This is what influenced them for a moderate practice of Islam.
Those who remain marginal are those who preach the fundamentals in the country. The current generation remains religious, but less fervent because they consider religion as an inheritance. During the day, you will see that the Moroccan daily life is punctuated by the muezzin, a call to prayer 5 times a day, from the top of the minaret, or the tower of a mosque.
During Ramadan, Muslims fast, stop smoking and drinking from sunrise to sunset. They then have to change their habits to adapt to Ramadan. Companies and public services adjust their working hours. However, you can have lunch in wonderful restaurants if you are in town at noon, even if they change their schedules.
Dance and music play an important role in Moroccan culture. It is used on many occasions, especially celebrations. What is so unique about that is the fact that Moroccans have different types of dances and music depending on the region, which are specific to them. They also have their own musical instruments that many are made from specific shells, skins, or woods.
When it comes to traditional music, you will hear Andalusia, Chaâbi and Rif. However, music from other countries such as Jazz, Blues, Soul and Rock'n' Roll is also listened to by many Moroccans.
All that you read in this article is only a taste of Moroccan culture and nothing beats the direct discovery of this fabulous heritage treasure that is Morocco!