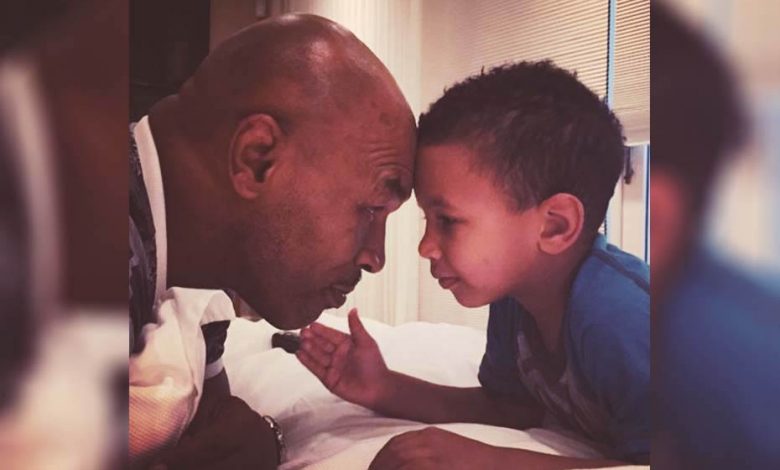 Born on January 25th, 2011 in a clinic in Nevada, Morocco Tyson is the eighth child of Mike Tyson, the former American heavyweight boxing champion, married to Lakiha Spicer Tyson, his third wife. Morocco Elijah Tyson is the second child of the couple who already has today a twelve-year-old daughter named Milan.
Yes, you heard right, the eighth child of the boxer who converted to Islam during a stay in prison from 1992 to 1995, is named Morocco Elijah Tyson. The little one makes the joy of his father who says of him that he is "such a sweet and calm baby". A little boy who will heal the heart of the boxer, bruised by the death of his daughter Exodus, four years old, in May 2009.
The little girl, who was playing in the family home gym, had fallen and got her neck caught in a rope attached to a treadmill. Her 7-year-old brother, at that time, found her and called for help, but Exodus, unfortunately, did not survive. Ten days after the tragedy, Mike Tyson and Lakiha Spicer got married in the strictest privacy, in Las Vegas, just the two of them.
On March 21, 2016, the former heavyweight boxing champion, posted a picture with his son on his Facebook account under the title: "My son Morroco Tyson, the next generation".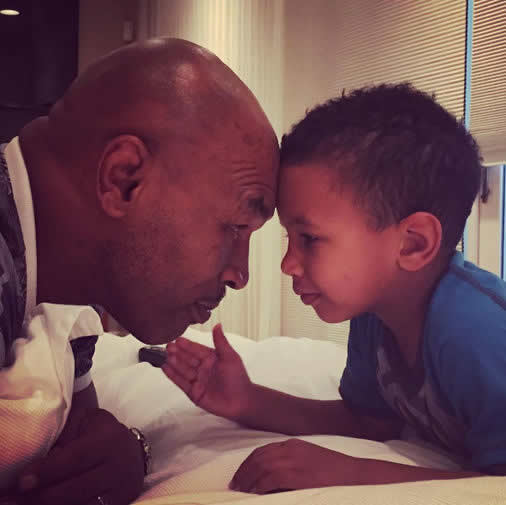 Mike Tyson's publication has been all over the social networks in Morocco and has provoked many comments from Moroccans. They are unanimous in their praise for the former world champion who named his son after their country.
Check out these Mike Tyson's posters and shirts collection.
If you click on the link of a product on Kanbrik.com and decide to buy it, we can earn a small commission.