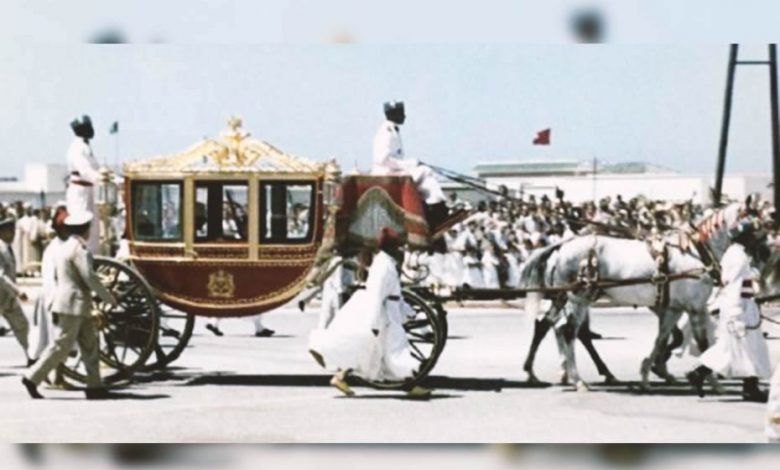 HISTORY – One of the carriages of the Alaouite crown was offered by Queen Victoria to the Sultan of Morocco. Although it has almost disappeared from the royal ceremonial, it occupies a special place in the regal system and is one of the symbols of power.
The carriage has been the subject of a short (and unremarkable) description by Pierre Loti. "Six magnificent white horses, all saddled and harnessed in silk, which are held in the hand and reared. Then a golden carriage, in the Louis XV style – unexpected in this particular place, and weird in the midst of all this grandiose harshness – the only carriage existing in Fez", wrote Loti in 1890 in his book "Au Maroc".
Used occasionally by Mohammed V, then by Hassan II, one of his most recent appearances dates from 1999. At the time, King Mohammed VI recently enthroned, used it to go to the Ahl Fas Mosque in Rabat.
King Hassan II also used it at the funeral of Mohammed V on February 28, 1961, and again in 1967.