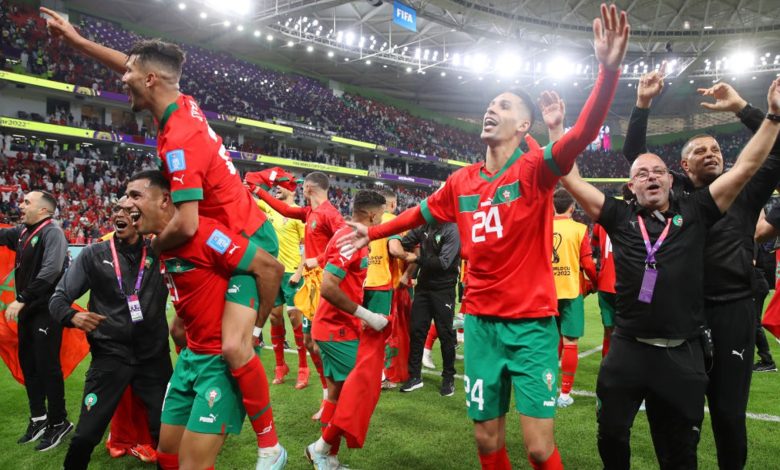 Ok go ahead, extend the change, I'm ready to take all the bets in the world that the Moroccans will win it this year. Go ahead and bet if you want. So yes, we are thinking big. And we're going to think even bigger because they'll win it without scoring another goal. And they will make me win My Little Forecast at the same time. Here are 10 reasons for that.
1. They are coached by an incredible guy
Walid Regragui, a young trainer who had succeeded in a few moves in the Gulf countries and in the Moroccan championship, but who especially succeeded in just over 2-3 months to make his players machines. An intelligent, motivating man, this guy is of the main reason why Morocco succeed and won many matches.
2. They have the best defense of the World Cup
Morocco played against Croatia, Belgium, Canada, Spain, and Portugal! 1 goal was conceded since the beginning of the Qatar world cup, and still against their own side, just to show that they score when they want. This is not at all random. Not flamboyant maybe like Brazil but Morocco plays with their weapons and does it remarkably well. Moreover, Brazil already went home after losing against Croatia.
3. They make an incredible journey
Belgium, Spain, Portugal, came out 1st in their group of death, 0 goals conceded against these teams, you still think it's luck? They are where there are because they have talent!
4. Yassine Bounou is a wall
The guy is ultra-strong. He was a great player for FC Sevilla in La Liga and he is dominating this World Cup in goal. It was often said that this kind of team often had very talented players, but rarely great goalkeepers; which is so not the case this time as all Moroccan players are ruling it.
5. They have like the French team: full of injured players but they always get back up
Some players were injured before the competition ( Amine Harit) and also a lot during (achraf hakimi, Aguerd and Saiss lately.) And yet, they always get back up, because the group is simple A.MA.ZING!
6. They have amazing players
via GIPHY
Have you noticed the skills of the Moroccan team? It's crazy. Okay for Hakimi, Ziyech, we knew they were great soccer players for a long time ago, but have you seen the level of Amrabat right now? And Ounahi, Boufal, Saiss, can you honestly tell us that you do not discover this player? This is often the case during a world cup, and frankly, it's a breath of fresh air that feels good..
7. They have a crazy lot of supporters. A whole continent even!
They have the public for them in Qatar. And also the whole of Africa. And also all those that France has been beating for a while. And also all those who love the little ones of a competition. That's a lot of people, isn't it? And it's been 22 World Cups that everyone is waiting for.
8. Because Cheddira was sent off against Portugal
And therefore will not play against France. And frankly, we can dare to say it, given his last two performances, it's better for the world. For us who watch and for him who runs after the ball without doing anything with it.
9. They are "The Atlas Lions" guys
via GIPHY
They are the lions of Atlas! Morocco is something else than "La Roja" or "la Seleção das quinas" which means nothing when you don't speak Portuguese. And yeah, guys. The lions, when they see red and quinas, well they bite.
10. They are a full team
You can feel a group, a team, a common desire. A World Cup is first of all a tournament and a chemistry between 26 guys and a staff. When you have all that, you can go very far as Morocco will.