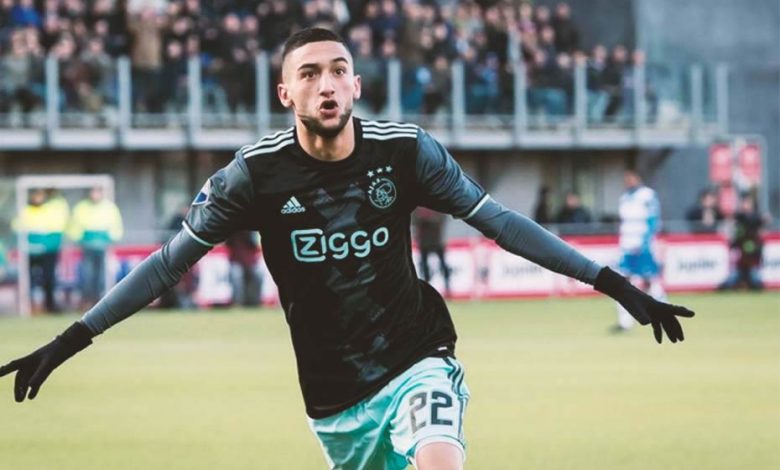 The professional service network KPMG has published a global ranking of players by market value. The podium is occupied by M'bappé (Paris Saint Germain, €225 million), Neymar (Paris Saint Germain, €185 million) and Messi (FC Barcelona, €180 million).
Among the best African players in the ranking are the Egyptian Salah (€150 million) and the Senegalese Mané (€130 million). Next comes Hakim Ziyech in the 48th position with a market value of 69.5 million euros, the first Moroccan to be in the top 50.
This ranking comes after the one that positioned Hakim Ziyech, in 2019, as the second-best European player, just behind Lionel Messi.
In this ranking of 250 players, there is another Moroccan in the 225th position. His name is Achraf Hakimi, the Borussia Dortmund defender. His market value is 35 million euros.