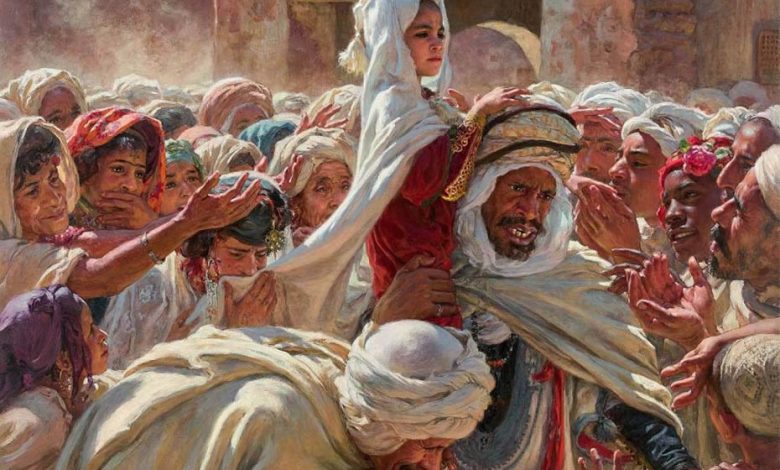 The famous painting of the French painter, Étienne Dinet, entitled " The Son of Saint Mrabet", was awarded at MAD 13,12 million the equivalent of 1.2 million euros, at the inaugural sale of Artcurial's Moroccan subsidiary, on December 30, 2019, at the Mamounia Hotel in Marrakech. It is the most expensive painting in the history of Morocco.
According to Map, this is the largest auction in Morocco and Africa, with the exception of South Africa. This painting by the artist Etienne Dinet (1861-1929), and contested by three bidders, won the highest prize ever obtained by the painter since 2008.
The auction took place in front of a Moroccan as well as an international audience, with nearly 15 nationalities among the buyers. It totaled 41,067,950 dirhams (3,819,319 euros), all expenses included, according to the same source.
The catalog offered 71 lots dedicated to Majorelle and her contemporaries, including the masterpiece by the orientalist Étienne Dinet, which was sold for MAD 29,381,600 (€2,732,489), according to a press release from Artcurial. In addition, another set of 188 lots was devoted to "Made in Morocco", with mainly handicrafts and antique objects, valued at 11,686,350 dirhams (€1,086,831).