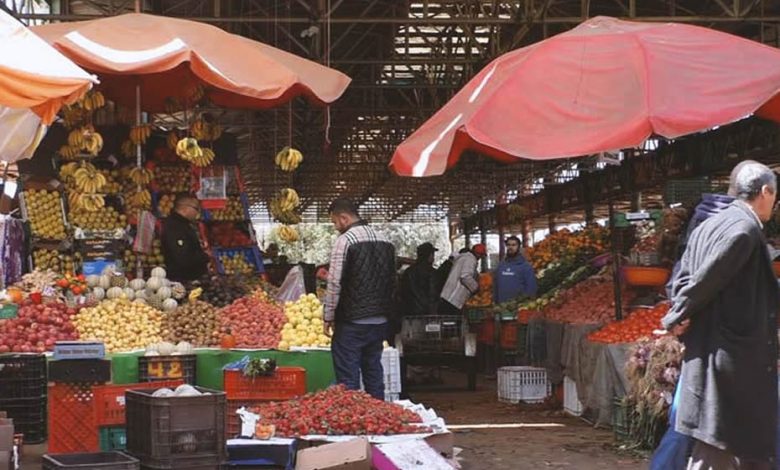 Not only does Morocco have the largest traditional apiary in the world, but it also has the biggest souk in Africa which is located in Agadir. It is also a very frequented and popular souk for locals, national visitors, and tourists alike. It is the most important commercial tourist attraction in Agadir and in the whole Region. As a result, it has nothing to do with the other weekly rural souks held in Moroccan villages.
Agadir Souk El Had: The most urban souk in Africa
At first glance, this may seem a little pretentious, but it is true. Indeed, Souk El Had in Agadir is not only the biggest urban souk in Morocco but also the biggest in Africa. With its 3000 shops including 1500 shops and 1500 commercial squares, Souk El Had differs from the other souks by the fact that it is an urban souk open 6 / 7, closed only on Mondays for cleaning.
The other particularity of the Souk El Had is that it generates commercial transactions estimated at more than 1 billion cents per week, or about 50 billion cents per year, although some observers find this figure lower than what the souk generates. There, it is really unbeatable and deserves well it's ranking of urban Souk N°1 in Africa.
Souk El Had is built on 11 ha, with two hectares currently being extended. In recent years, it has been strengthened with the construction of the surrounding walls, which have enhanced it well. The tents have been removed and the 2009 development work has completely enhanced the souk: steel structures, sanitation, and flooring, drinking water supply system and opening of the extension next door with new shops. The extension aimed to free up passages, ensure more fluidity, more space for traffic with the main and secondary roads which will be more free. It will also provide a more effective opportunity for possible interventions by firefighters and others.
The other particularity of Souk El Had is that it generates 10,000 jobs through the various commercial activities: fruit and vegetables, craftsmanship, butchery, clothing, local products, dried fruit, furniture, household appliances, etc. In short, everyone can find what they are looking for in a wide variety. It's almost a place where you can find a little bit of everything. That's what drives people to go there. It is estimated that at least 1500 visitors per day, a strong increase during the weekend and mainly three days before religious holidays. It is at this moment that the souk is full of people and there is a lot of jostling. Even then, the souk El Had of Agadir is really unavoidable.
Managed by the Agadir Communal Council, the souk also enjoys a good intervention from the local authorities who oversee security in the souk and the application of the regulations in force, fights against various offenses and infractions in full collaboration with the representatives of the Agadir Communal Council. A police station also reinforces participation in the proper management of the souk. Moreover, an improvement in security is in sight by the local authorities and will allow coverage of the souk 24 hours a day, night and day. It is also this aspect that shows that we are here in a very particular case about a very particular urban souk, in all its components.
It should be noted that the strongest tourist attraction of the souk remains the display of fruits and vegetables produced in the Region. There are almost all kinds of fruit and vegetables, deposited in bulk, which gives an image and idea of the diversity and quantity (as well as the quality) of citrus fruit production, of which the Souss alone represents 60% of national exports.