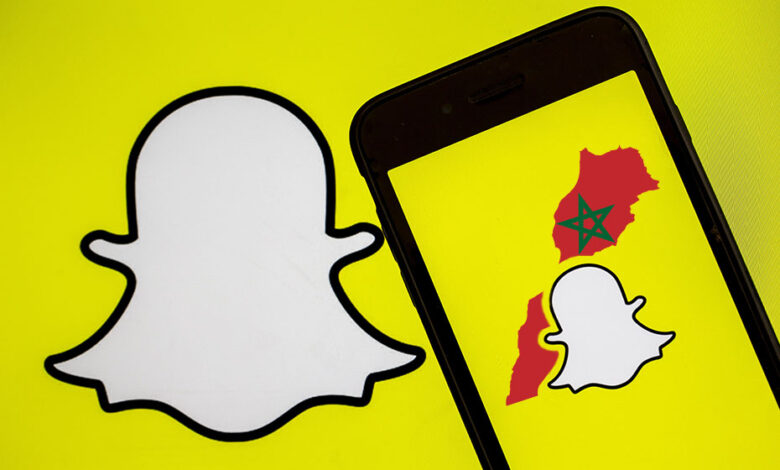 Some people wonder about Morocco which has lots of stereotypes. Many people think that Morocco is just a vast desert with camels, hot weather, where we eat couscous and tajines, but of course, Morocco is much more than that!
Many people even wonder if Moroccans use or can use some social media in Morocco, such as Snapchat.
So is there Snapchat in Morocco?
The answer is yes, there is Snapchat in Morocco, as of many famous social media, like WhatsApp, Instagram, Facebook, TikTok, Twitter, etc. It is even one of the most used apps in Morocco, and of course, in the world.
If you come to Morocco, you would be surprised to see how modern it is when it comes to technology compared to many other African countries.  A lot of people, especially the young generation, are very active in social media through Facebook,  Instagram, WhatsApp, Snapchat, and so on.
Some statistics:
Moreover,  according to a study, the number of social media users in Morocco increased by 4 million (+ 22%) between 2020 and 2021. "The number of social media users in Morocco is equivalent to 59.3% of the total population in January 2021," it says. It emerges from this study that WhatsApp, Facebook, YouTube, and Messenger remain the most frequented platforms in the world. In Morocco, it is the WhatsApp application that leads the ranking. Moreover, 73.7% of Internet users (aged 16-64) use the WhatsApp app, 70.5% use Facebook, 66.5% use YouTube, 51.6% use Instagram, 43.8% use Facebook Messenger, 36.8% use TikTok, and finally 26.1% use Snapchat.
In conclusion
In Moccoco, when it comes to social media, almost everyone has Whatsapp and Facebook which they use really frequently to talk and stay connected with their friends and family. Morocco is also very developed in technology compared to other African countries, and finally, Morocco does use Snapchat.