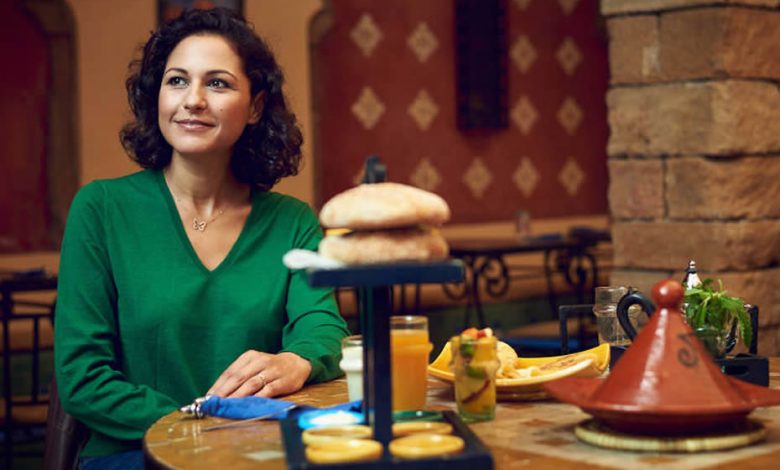 Moroccan cuisine is known to be the second-best cuisine in the world. But did you know Choumicha Chafai, the host of the programs "Ch'hiwat Choumicha and Ch'hiwat Biladi" on Moroccan television channel 2M? She was named the greatest chef in the Arab world by the Arab magazine Sayidaty.
The famous cook launched her first cooking show on 2M in 2000 and is one of the most famous personalities in Morocco. She beat nine other chefs from the Arab world by collecting a total of 69.23% of the votes in an online survey organized by Sayidaty magazine.
Ghassan Haïdari, a famous Saudi chef, came in second place with 12.92% of the vote, followed by Manal Al Alam of Jordan (7%) and the Egyptian Oussama Sayed (4.17%).
Choumicha's cooking show are among the most-watched television programs by Moroccans, but also by Algerians and Tunisians.
The famous cook has kind of disappeared in the last years to realize her dream, but she has remained present among her fans, especially via her web and youtube channel without forgetting the fact that her old shows still commonly pass on the Moroccan screen.
Choumicha's dream came true. She opened her own restaurant in December 2018, in the Emirate of Dubai, near the Khalifa Tower. She gave it the name of: "Bab Al Mansour".