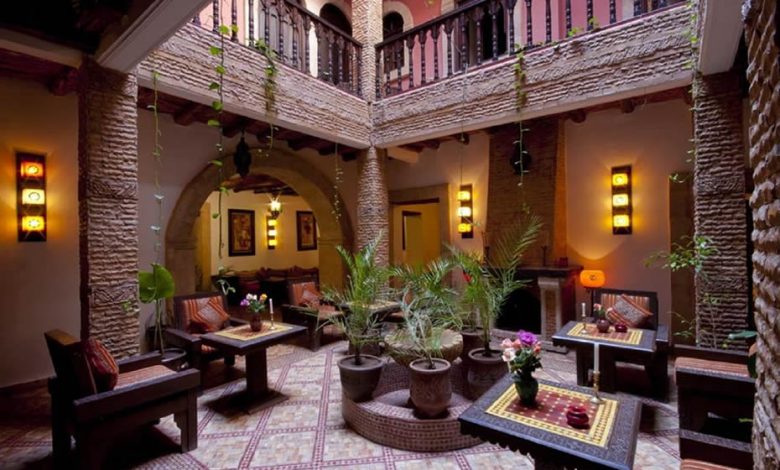 Riad, villa with swimming pool,… Morocco is the dream place for many investors and retirees. Especially since property prices are very attractive compared, for example, to the French market. But buying an apartment or house in Morocco requires some vigilance. Here are some advice from a real estate analyst to help you buy a property in Morocco and most importantly, to avoid the pitfalls. 
How to choose your real estate agent for a purchase in Morocco?
It is first of all advisable to go through a sworn agent, real estate agencies with a street address and, above all, avoid "semsaras". They are real estate agents on the run, who can be found in cafés, hotels, and shops. These "semsaras" may ask you for a commission for a property that is not for sale or show you untitled properties. Indeed, it should be noted that in Morocco, there is a duality of land ownership: Muslim and contemporary law, inspired by the Western regime. As a result, there is a multitude of legal natures of property titles: they can be land (titled property), adular (known as "moulkia", i.e. not registered) or in the process of being registered. This is why it is necessary to go through a serious intermediary accompanied by a local lawyer who verifies both the origin and the title of the property. The ideal is to opt for a land title, it will be more expensive, but you do not want to take the risk of seeing one or more heirs appear after the sale and claim compensation. The inscription and registration of the property in the Land Registry confers a definitive and irrevocable right of ownership. Be aware, however, that a property can be converted into a land title. Nevertheless, it takes at least two years, with many administrative procedures.
What should be checked before making a purchase?
In Morocco, as with any other real estate investment in the world, you have to take the time and not fall for the first real estate you fall in love with. If you opt for an old home, it is advisable to visit it during the day, but also at night. Remember to make visits during the week and weekends.
The main goals: to check the presence of all amenities (satisfactory thermal and sound insulation), but also sunshine, accessibility by public transport and possible noise pollution.
Also to be checked: underground car parks. They must comply with the regulations of the co-ownership.
Should additional precautions be taken when buying a new house or apartment?
If you choose a new home, especially on the outskirts, make sure that the promoter is serious. Find out about its previous programs and financial strength. Another point on which it is necessary to be vigilant: the location of the property. It is better to go to the site to make sure that the property is not too far from a city. Finally, it is necessary to ensure the essential quality of the construction. In Morocco, many projects are sold on plan and the superb villa on a booklet can end up being of poor quality. So, to avoid any pitfalls, do not hesitate to ask for the promoter's certificate of conformity issued by the Control Bureau, a State organization. It certifies, among other things, the quality of the materials used: plumbing, carpentry,… Finally, know that it is possible to be assisted yourself with an architect directly on site. It will allow you to make the right choice between the different programs.
Once the property has been chosen, banking procedures must be undertaken. What type of bank account should I open?
The acquirer must transfer its foreign currency to a non-resident account in Morocco, i.e. an account in convertible dirhams. This will allow you to repatriate your capital in the event of a subsequent sale of the property whether or not you realize a capital gain on the property. The bank in Morocco who grants the credit requires – up to the amount of the credit – a first mortgage on the property or a guarantee from a foreign bank.