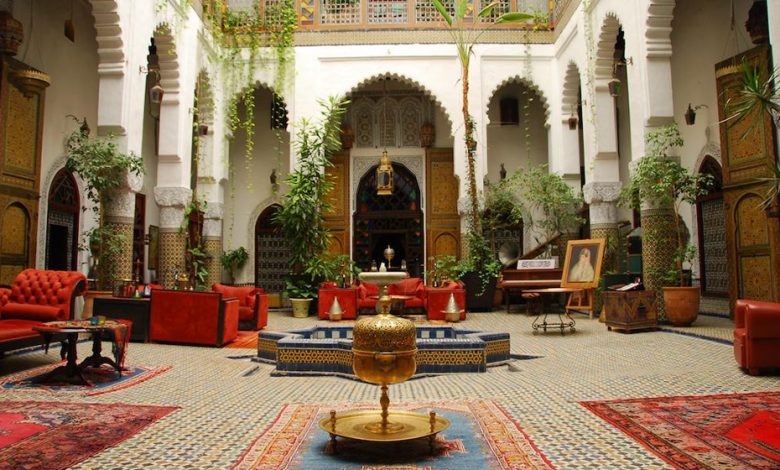 Morocco is a country that is just a three-hour flight away from Paris. The cost of living is lower with favorable tax regulations, and there is also remarkable comfort. The beautiful and diverse Moroccan weather makes it a great place to live in. Increasingly, moving to live in Morocco has become a more affordable option. And once you know how to avoid the pitfalls when buying a property in Morocco, and you will see that this country benefits from several advantages that regularly attract a large number of foreigners you will definitely have the desire to move to Morocco. 
Living in Morocco offers several advantages, especially for those who want to buy a house. Here are some of them detailed below.
The advantages of living in Morocco
When you think of Morocco, you think of the sun and exoticism, it's a completely accessible change of scenery. This country is bordered by both the Atlantic Ocean and the Mediterranean Sea, that's miles and miles of beaches!
The language spoken in the country is Darija, the Moroccan dialect. However, the vast majority of the inhabitants understand and speak French, some even English and Spanish. It is then very easy to adapt when the language does not constitute a barrier. You can learn more here.
In addition, we benefit from a fairly high purchasing power for a lot of comforts. Another relatively unknown advantage of Morocco is the interesting tax regime with a 40% allowance on the gross taxable amount and an 80% reduction on income tax. For the first three years, rental income is exempt from taxes. In order for the tax residence to be transferred to Morocco, it is sufficient to reside there for more than 183 days per year.
Types of housing available in Morocco
The most popular type of accommodation for foreigners is the Riad, the traditional Moroccan house.  A lot of Moroccans leave their Riads for more modern homes and their prices vary according to their size, condition, and location. However, people who are not sensitive to this touch of authenticity may choose to occupy more modern housing. Real estate investors have multiplied and there are many brand new residences. The options offered are high-class with a swimming pool, hammam, security included…
Steps to follow so you can buy a house in Morocco
After choosing your home, it is very important to get a translated copy of the title to the property. This will avoid unpleasant surprises, such as the fact that the property is not registered with the Land Registry. Indeed, if this is the case, it takes forever to obtain the title in addition to quite significant additional costs. It is very useful to open a Moroccan account in convertible Dirhams to facilitate money transfers. The sales contract is signed with a notary, even if the bank will take care of the declaration at the "Office des Changes". There are taxes that must be paid such as registration fees, notarial taxes, stamps. In addition, there are additional costs that must be provided for, such as land conservation costs with the Land Conservation Office, notary's fees and those of real estate agencies.
Preparing to buy a house in Morocco
The first step is to choose your region. In Marrakech, for instance, the real estate market is quite high compared to other Moroccan cities, since it's a popular and desirable region. Then, it is necessary to give importance to the immediate environment, the district counts for a lot in the acquisition of housing, its atmosphere, and its infrastructures. You also need to compete by increasing the number of visits in order to get a better idea of the local price so as not to be swindled. In short, you should never conclude a sales contract without having visited the property. Never hesitate to visit the site. It is also the only way to ensure that it's actually what you want and that everything looks fine. Do not hesitate also to ask all the questions needed that might ease your conscience. Keep in mind also that the law does not protect the buyer very much, it is then necessary, as mention before, to check everything because the guarantee of hidden defects does not exist.